How to Work as a Dentist in USA - Premium Article Details
(Details of the topics covered in the article NBDE 1, NBDE 2 & DDS for Outside USA Dentists)
It is a long process. The journey to complete all the formalities to finally start working as a certified dentist in USA is a long road to travel.
But you need to very careful fulfilling all the steps and requirements to finally qualify as a dentist who can work in the USA. The next natural question is - What are all the steps
"The next natural question is - What are all the steps for an international dentist to legally work in the USA as a dentist?"
All the basic doubts cleared in this PREMIUM ARTICLE such as:
The aim of this article is just to present in front of the readers a simplified & easy to follow approach to understand the long process.
All throughout the article, you will find:
Flowcharts to make you understand the complex process.
The sequence of events.
All the official web links in the required sequence of action.
Official costs from the official sources.
All points covered - ECE Evaluation, NBDE 1 & 2, DDS, Documentations, Official links, study materials for NBDE.
A detailed video explaining to you all the steps (from start to finish)
Links to the official documents
NBDE FAQs - How to?
Links to the popular NBDE Preparation Materials
Links to the official documents
Video preview of the premium article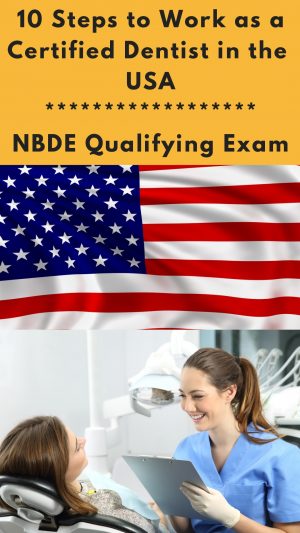 Get Complete Access to the Artilcle and Videos on NBDE 1 & 2 with instructions for a dental career in the USA
If you are based outside India, then you can download the article below using secure PayPal button below
Get all the information in one article without running around asking people or randomly searching on the internet. The article is having all the information with all the necessary official links.
All the best for your USA Dental Dreams