Working as a Certified Dentist in Dubai & USA: Combo Premium Article Details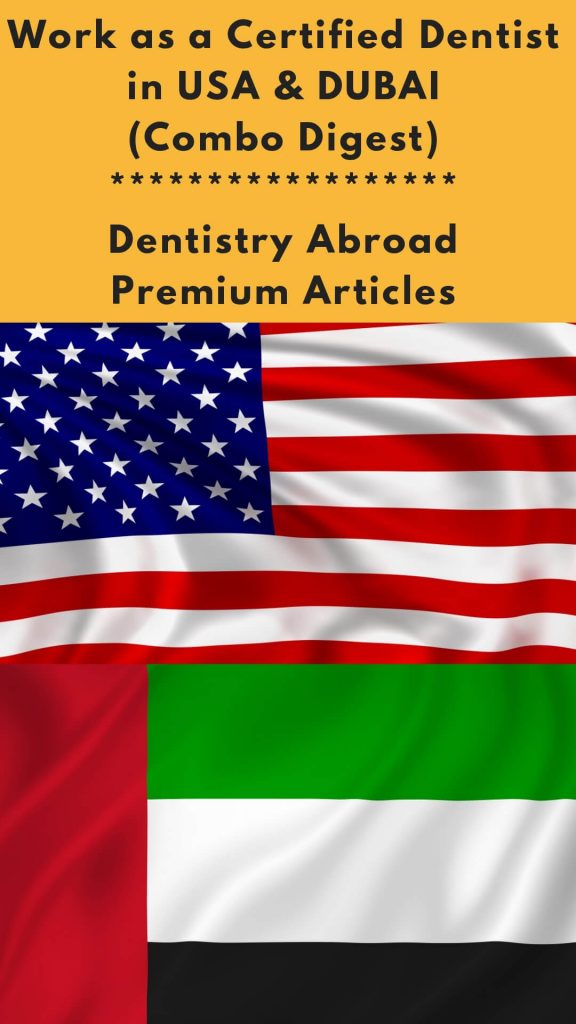 For many Dental Professionals (Dentists, Dental Specialists, and Dental Clinical Support Staffs) getting the opportunity to work in Dubai & USA is a dream come true.
But the main hurdle: The health authority in Dubai (DHA) or the American Denta Association does not just allow any health/dental professional to directly start working in Dubai or USA respectively. Every candidate needs to go through a multistep qualifying process.
Hence, in order to make it easy for you to understand the long process we have writte 2 detailed article of nearly 10,000 words to explain all the steps to work as a dentist in Dubai & USA. The premium articles will be covering and explaining every possible aspect of applying for the Dubai DHA License and working as a Dental Professional in Dubai + All steps to work as a certified dental professional in USA.
Dental Dubai DHA Premium Article Video Preview:
Dental Career in the USA - Premium Article Video Preview:
In this discount package, you will get access to two premium articles of multiple slides, animated videos, flowcharts, and official links in sequence explaining in detail the various steps and examinations required to get certified as a dentist in Dubai and the USA. These are extensive articles exclusive for premium members.