5 FACTORS – HOW MUCH A DENTAL STUDENT CAN EARN ?
Earning capacity of a Dental Student - The Truth & Rumor of Finances
My greetings to all young dentists :).
Now that you are in to a carer in dentistry,
you are a part of the brigade saving human tooth.
I assume you are either doing BDS or just finished it.
So I have a few questions for you.
Are you really happy with your career choice?
Do you feel excited that you are a dentist ?
Do you feel determined to make a name as a dentist or you keep looking for other alternatives?
Are you ready in a true sense to do it all to have a big and successful clinical practice?
Are you worried most of the times ?
Will dentistry as a career bring you success and lots of money ?
Do you feel the need to do MDS/Higher Education at any cost (whether through merit or through management).

What is MDS or Post Graduation in Dentistry ?
MDS is masters of dental surgery . It is the extension of bachelor of dental surgery, BDS. The day any BDS student reaches 3rd year or final year the seed to be MDS is planted in his/her mind. Some has the courage and talent to study and clear the entrance. Believe me, preparing for MDS entrance needs all your blood, sweat and emotions. Only those who have prepared sincerely can understand what it takes.
Some have enough money with their parents. So they are able to directly book a MDS seat through management. Some students who are not so willing to prepare and also not so rich to book a seat, aim to improve their clinical skills and jump in to the market.
Update : That is not possible any more in India – due to the application of NEET 
 Situations may take different students to different places, but given a choice, each and every dental student wants to do MDS.
 What's so special about MDS/Higher Dental Degree ?
MDS is a post graduate course and it takes you to a superior position in your academics career.

We all feel in BDS days that MDS carries that extra respect value along with it. It does satisfy  your ego to some extent : )

MDS has an option to join any college as staff. Not that a BDS can't join but there is no promotion for BDS and the joining salary is also less. But for a MDS there is regular promotion with a higher joining salary. With promotion the salary also keeps increasing. Thus , MDS has an additional layer of security.  MDS has the chance to go as high as HOD and also rise high in the administrative part of a college. MDS acts as a retirement policy. Even after retirement age ( 65 ) you have a chance to work in the management part of the dental college because of your vast experience.  So, all in all, MDS definitely seems a better way for a dentist in the long run.
No doubt, for a dental graduate, there always has been an excitement to be a MDS.
The reality of MDS Today and the unrealistic expectations after MDS .
Article continues in next
Slide
See Next Slide
2.THE REALITY OF MDS IN TODAY'S TIME
Let me start by saying that MDS till today remains the most preferred option for a BDS graduate. That has not changed with time.
But what has changed with time is the situation around MDS. 
A decade ago, the number of dental graduates passing every year was low. That time there was not much need for MDS degree. The BDS graduate had all the chances to be established in a short span of time. Simple reason being less number of dentists and a large market for private practice. So students did MDS if they wanted to. There was no compulsion for it. It was relatively easy to get a govt seat.
Few private MDS colleges were there and prices were less. For any MDS pass out there were enough openings to join as staff and get that financial security.
With time the scenario changed. Opening colleges became a way for the powerful and rich to stash in their unaccounted money in a white manner.  DCI just kept on giving approval to any one or any group of people who had the land, money and power to construct a college. Dental colleges just kept coming up here, there and every where. The number of BDS seats just kept on increasing without any check. At present on an average , there are around 20,000 plus dental graduates every year.
This sudden increase in BDS graduates changed the entire scenario.
It started a mad fight for MDS seats.
Both for govt. and management seats. 20,000 plus BDS graduates every year and less than half MDS seats all over India (including govt and private).
This situation was used by the Colleges and Administrators wisely.
Govt MDS seats were very limited with reservations and quotas.
So students started to join private MDS seats. Colleges increased the price of each MDS seat in lakhs. We will have a detail look on the complete finance related to a MDS seat in  the present times .
Due to increasing population and extremely high level of competition students have become desperate for their future and they are ready to do anything for survival.
So, they spend lakhs of money to get that MDS seat which might provide them security that they desire.
In this article we will see approximately how much are you investing
and how much are you getting back.
In Next Slide see the Detailed Step by Step –
The total money you are spending in Dental Education.
All Expenditures calculated to give you an idea.
3. A DETAIL COMPARISION OF
FINANCIAL ASPECT OF BDS/MDS SEATS 

N.B. Now this financial aspect is a concern for average middle class Indian dental students.  For students who are from a very well to do and financially rich back ground this is not a concern at all.
Also please note prices fluctuate from state to state. This is just an average estimate.
We haven't included the living cost, book cost, instruments cos, exam fees, supplement exam fees and some other additional expenditures.
GOVERNMENT SEATS :
BDS

Average Fees for a Govt. BDS seat every year : Rs 10,000.

Total Average Cost of BDS 4 years : Rs 40, 000.

Govt. Colleges Pay stipend to BDS interns (every month) with a minimum possible value of : Rs 2000 pm

One year of internship total average stipend money : Rs 24, 000

(Please note in many colleges stipend for BDS graduates go as high as Rs 10, 000. Here we have taken the minimum amount).
MDS

Average Fees for a Govt. MDS seat every year : Rs 15,000

Total Average Cost of MDS for 3 years : Rs 45, 000.

Govt. Colleges pay stipend to MDS students ( every month)with a minimum possible average value of : Rs 15,000 at the time of joining to Rs 30, 000 by the 3rd year MDS

Considering the minimum amount of Rs 15, 000 pm , the total average stipend money in 3 years of MDS : Rs 5,40,000

(Please note this amount varies. In some colleges like AIIMS MDS stipend goes as high as Rs 40, 000 plus per month)
So, total finance of the Govt. BDS+MDS seats are

Total average expenditure : Rs 40 , 000 + Rs 45, 000 = Rs  85, 000.

Total average stipend money : Rs 24, 000 + Rs 5,40, 000 = Rs 5,64, 000.

NET MONEY left with the student = Rs ( 5,64, 000 – 85, 000) = Rs 4,79,000

Hence , a student who finished his BDS + MDS in govt dental colleges has a total gain of Rs 4 Lakhs Plus. Thats a huge advantage financially . This gives the student a great push to start with and he is in a stable secure position.
PRIVATE SEATS :
Starting from Next year all the BDS & MDS seats in private colleges will be filled as per merit strictly based on the rank list provided by NEET exams.
We estimate that the average price will be around 10 lakhs per year in private & deemed dental colleges for MDS seats tuition expenditure.
BDS

(Fees estimates are considered using the minimum average)

Average Fees for a Private BDS seat every year : Rs 3,00,000

Total Average Cost of BDS 4 years : Rs 12,00,000

Total Stipend by college : Rs Zero

Most of the private colleges don't pay any stipend to Interns. Even if they pay its max around 1000 in selected colleges.Vey old private colleges like Manipal and few other colleges do pay respectable amount. But in our survey we found that  most of the private colleges don't pay stipend. So, its not taken in to account.
MDS

The capitation fees for the MDS seats vary from state to state. But we can take the average minimum capitation price to be : Rs 25 Lakhs.

No More Capitation. Only merit list from NEET Exam is preferred. So don't think that just because you have money, you will get a BDS or MDS seat. You must qualify the NEET Exam to be eligible to get a seat. 

Average Fees for a Private MDS seat every year (This fees most probably from one private college to other) : Rs 10,00, 000.

Total Average Cost of MDS for 3 years : Rs 30,00, 000.

Very Few private dental colleges pay stipend to MDS students. As the number of colleges giving stipend is low, we did not take the factor in to consideration.

Total Stipend money in MDS : Rs Zero
So, total expenditure for Private BDS+MDS seats are:

Rs 30 Lakhs plus all the additional expenses + BDS Expenditure of 12 lakhs = 42 lakhs (Minimum)

Please note MDS additionally includes costly books, instruments, conferences price , CDE courses .
So you can see, in private colleges ( BDS + MDS ) you have already paid nearly 50 LAKHS with no gain till your study time .

Now you have an idea about the possible expenditures. So, if you are still in BDS (Govt/Private), Its time for you to decide what you want and start accordingly for that. GOVT. MDS seat is not easy to crack. So, after reading the info. if you want to aim for Govt. MDS seat then you have to start preparing as soon as possible.

In the next slide : After so much efforts for

BDS & MDS 

What are the practical earning possibilities ?

See Next Slide
4.HOW MUCH YOU EARN AFTER BDS/MDS 
JOINING AS A STAFF 
Salaries of BDS in Govt. Colleges
There was a time when government used to offer many govt. posts to dental graduates. But now the openings have reduced. But time to time openings are made public for selection.
A Govt. BDS employ is posted in one of the Rural Health Centre upon his joining. He does gets all the benefits of a Govt. servant. Average salary varies from Rs 30, 000 to Rs 40, 000 per month.
Salaries of BDS in private Colleges
Situation is poor here. Private colleges are known to be paying as low as low Rs 7000 Per Month to BDS staffs and thats very low.
Salaries after MDS in Government Organisations 
In government sector, the initial pay for dentists will be less compared to other sector. But their salary will increase accordingly, based on the experience they gain. Getting placed in government sector is really a difficult task. They also need to write departmental test for promotion, which will increase their pay packages. The fresher in this field can also earn in between Rs.35, 000 to Rs.50, 000 per month as per their performance. MDS staffs are employed in Govt. Colleges as staff also and salary increases along with experience.
Salaries after MDS in Private Institutions
The pay in private institutions for dentists is determined on the basis of their skill and talent. Normally the monthly salary of dentist in private sector ranges from Rs.25000-Rs 40000. Experienced doctors in the private sector earn a salary ranging from Rs. 40,000-1, 50,000 per month. Many dental colleges have their own hospitals and if a candidate proves his potential during course of studies, they can even get placed in the same institute in which they do their course and will be paid nicely from the starting stage itself.
Remuneration after MDS in Private Practice in India and Abroad
Lots of opportunities are available for dentists in India and in abroad. Many dentists prefer to work abroad because of the pay packages available to them. Their pay packages are high in countries like UK and Australia compared to India. In order to build a lucrative career, the dentists need to really work hard. They should be dedicated to their profession, provide as much service to the patient and provide comfort to them through good treatment. But then again , to work as a Dentist in USA, UK, Australia – it takes many more exams & Expenditure
The satisfaction of the patient determines the growth of the dentist in his professional field. In medical field, dentists are found to be well paid and have better career options abroad. Salary of the dentists will differ according to the country in which they work. Most of the dentists get a pay of around  Rs 20 to 50 lakhs/annum, abroad. The experience and the professional record play an important role in determining the pay of the dentists.
See Next Slide to Know 
What is the Earning Prospect in Private Practice & Consultancy
See Next Slide
PRIVATE PRACTICE / CONSULTANCY
A BDS graduate can excel in his skills, learn new techniques, do proper marketing and soon he can earn handsomely in his private practice.

There are instances when long standing BDS graduates earn ten times more than a MDS graduate. But its needs time dedication and some initial investing.

But since you will be saving the money that you were about to spend on private MDS seat, you can use some of that money to establish a good clinical set up.
---
Just like a BDS , a MDS can also open his clinical set up. If the person has spent a lot of money in private MDS seat, it may not be as easy to spend more immediately on a big clinical set up. But the MDS candidate has an option to join a college as a staff. And in the mean time he can go for consultancies related to his speciality MDS .
---
Clinical practice is completely dependant on your practice planning, working hours, PR skills, marketing, location of the clinic.

I have personally seen dentists who earn around 1 to 2 lakhs per month within 1 to 2 years of opening a clinic.

A dentist ( BDS or MDS) can also join companies (govt & private) , dental insurance companies and can work as a resident dentist with salary and perks.

One more trend is becoming popular now a days. Many fresh and experienced MDS professionals are opening up training centres to provide hands on training to fresh graduates. The training centres do charge a good amount of fees and tie ups with dental companies.

In summary , if you do MDS you can earn in the following ways depending on how much you can manage. ( All estimations are approx. minimum average)
Joining college as a staff : Rs 20, 000 Starting thats keeps on increasing with your experience

Consultancy : Open to how much you charge and how many consultancies you do per day

Private clinical practice : Depends on how much you invest in your clinic set up. With consistent practice and management you can earn as minimum as 1 lakh per month and more within a span of 2 to 3 years. You just need to be good in your work with good PR skills.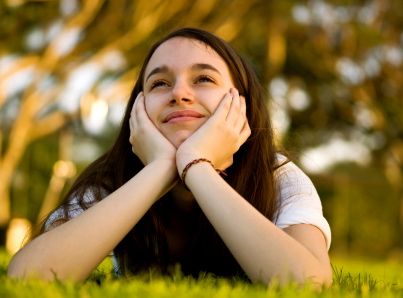 Well that's it. I guess by now you have an approximate idea on all the financial aspects of BDS & MDS. Hope this article helps you a little in planning up things about your career.
The role of a dentist is not confined to the area in which they specialise. They provide essential health care services and also enjoy a respectable position in the society. And don't always just keep thinking about money and more money. Be thankful for what all you have and try for more to improve yourself as a human being. In the struggle for money don't just let go of the thing that you are doing all this for – Life : )
So, your friendly neighbourhood Dr.Deb stops the article here wishing you the best of lucks for all your efforts and projects : )
Happy Earning
🙂
WANT TO PROGRESS IN YOUR DENTAL CAREER ? READ THESE HIGHLY INFORMATIVE ARTICLES !