HOW TO OWN 35 MILLION DOLLAR DENTAL PRACTICE
Creating a 35 million $ Dental Practice and Managing it.
What is the dream of any dentist starting his career ?
You don't need to hide that secret desire of yours  ! It's the desire of Every Dentist and some times it seems difficult to achieve !
It is not impossible because there are doctors/people who have done it.
There will also be doctors/people who will do it in future & you might be one of those doctors.
The biggest dream for any dentist can be told in 3 lines :
To be respected as an academician.
To be skilful and successful clinician.
TO OWN A CHAIN MULTIMILLION DOLLAR DENTAL CHAIN OF CLINICS !
In this article meet the CEO & owner of the one of the biggest chain of dental clinics in the world. The person may not be a certified dentist but what he had was insight.
He went in to a dental clinic as a consumer and came with the idea that will revolutionise the dental practice in his country Ire-Land. Soon the dental chain spread to the European continent.
Today its a dental chain of clinics with market value of 150 million dollars combined !
Once you see the pictures and know the story you will be amazed to know that How the Patients are getting 5 star services at the most economical price.
The dental clinics are a piece of art and nothing short of 5 star spa & resort from dentistry point of view.
In this article read and learn how a patient/consumer turned dentistry upside down for success.
If a common man with one idea can make a dental practice empire then any one of you dental surgeon has the capacity to do it.
See Next Slide : Meet the man who Created The Million Dollar Luxurious Yet Affordable Dental Clinic Empire
Emmet "O" Neill
It was the summer of 2004. Emmet O' Neil a business graduate from University College Of Dublin entered a dental clinic and asked the dentist to whiten the teeth. But the dentist expressed hos inability to do so.
At that time in Ire-Land, Dental Whitening procedures were not available readily and very few clinic that could give it in UK were extremely costly may be out of the reach for a common citizen and thus may be not a good business model.
The orthodontist that Emmet O' Neil met was Dr. Hughs Bradley. At that point, being an entrepreneur, Emmet O' Neil saw a definite potential and effective business model. Within two weeks both Emmet & Dr.Hughs travelled to Florida to research the idea.
After a week of in depth research the entrepreneur in Mr.Emmet could sense that it was possibly a good business model.
In the words of Emmet O' Neil
"We immediately saw what a huge market it was over there and growing fast so I thought, 'Let's bring this home'. We set up a tooth whitening clinic on South Anne Street (Ire-Land)  in 2005 and that was the birth of Smiles Dental."
O'Neill was just 26 when he started Smiles Dental. He had considered a career as an investment banker, having secured a position at a London investment bank on graduating in 2001. "Just as I was supposed to start, the bank went wallop. Then I joined the aviation team at Anglo Irish Bank for six months and after that went to work for one of its clients, a small aircraft leasing company. This really gave me an opportunity to see how deals are put together."
Since the first dental whitening clinic in 2005 till today 2015 the smile dental centres have evolved in multi branch chain of dental practices providing a wide variety of dental treatments in the most luxurious clinical set ups that a patient can expect at the most economical price.
Emmet O'Neill is technically not a dentist. But still he is related to the world of dentistry as he is owner of one of the biggest dental chains in the world. He is a certified millionaire at the age 0f 36. In-fact he took steps towards it in his 26th year and we can learn a lot for his experience.

Net Worth : 2 billion $
(Dentistry And Other Entrepreneurial Ventures)
See Next Slide – How Mr. Emmet was able to create such a big empire of dental chains in such a competitive sector
How Emmet O' Neil Created A Dental Empire
Despite Not Having A Dental Degree
You might wonder … how a business graduate with no idea on dentistry in technical aspects could create such a huge dental empire !!!
You might also think – " Oh ! He must be from a rich family with lots of money to invest and start the dental chains "
But its not correct. Emmet O' Neil was just from a regular middle class family in Ireland who was talented and worked hard to finally get his business degree. He was not a rich kid with lot of candy money who decided to open chain of dental clinics just on a whim.
That's why there is so much for an aspiring dentist to learn from him.
His success also teaches one more thing to all dental professionals. Dentists are after all human beings. Just having a Dental Degree is not enough.You need to have some additional qualities in you. If those qualities are not coming natural to you then learn and cultivate them. For that, your thinking should not be restricted. There is a need to think out of the box and be entrepreneurial. It's that out of the box thinking that made a non dentist to be the creator & owner of one of the biggest dental chains in the world.
To be ultra successful as dentist you would need to have a heart of a doctor and think like entrepreneur.
Emmet O' Neal was asked – How you managed to achieve so much success in the dental sector in-spite of not being a dentist by degree and not also being from a corporate family ?
See Next Slide
Listen from the man himself – How he planned & achieved this success ?
Emmet O' Neal was asked – How you managed to achieve so much success in the dental sector in-spite of not being a dentist by degree and not also being from a corporate family ?
What he answered – Read & Learn the Entrepreneurial Skills 
It started out as a big hindrance to be honest because there was a lack of knowledge on my part of anything to do with dentistry.

Dentists want to work with people who understand them and I didn't.

Very quickly I had to see what they want, explain what I'm trying to achieve, and get everyone on the same page.

What I've found with dentists in Ireland is, if you listen to their opinion and communicate the goals across the group you always get the 'buy in'.

All dentists want is a standard of facility and standard of support staff to allow them to do their job to the best of their ability. If those things aren't in place it can be stressful for them to do their work, and I appreciate that.

I think where I can be of value to the dentists is that I can say: "Look, I'm a consumer, I'm a patient, this is what I'll buy and this is how I will buy it."

My task is to get practices patients, to keep dentists busy, and to make sure that where they work is top class. If I'm not doing that then I'm not doing my job.

Points to learn for a dentist
1. Having a deep respect and understanding for the business and fellow workers.
2. Emmet was able to convince and get many talented dentists under one organisation by sheer convincing power and respect for what dentists do. It's really of value as in today's generation dentists are the one who are in many cases not respecting their fellow dentists.
3. He helped the fresh graduates establish the best possible infrastructure to practice and grow.
4. He took risks when he was young. He started his empire when he was 26. He took bank loans, corporate leans, slogged hard to get the funds that can help him create world class dental clinics for talented dentists. Please do keep in mind that it might sound easy but its not. Managing funds on loan and creating a profitable dental clinic model is one of the hardest job.
See Next Slide And Learn 
Why Smile Dental Is Such A Huge Success Over The Years ?
Why Smile Dental Is Such A Huge Success Over The Years ?
Emmet O' Neal says – Its because of 2 reasons :
1. They take care of the Doctors Working For Smile Dental
2. They take care of the patients
Taking care of doctors
Firstly it's a personal thing, being a Smile Dental dentist doesn't suit everyone. When you sell your practice to a corporate you lose a certain amount of autonomy and that can be difficult for some.
But at the same time when you have a practice managed completely by yourself then you are the marketing manager, payroll manager, HR manager, purchasing manager and the dentist – that's a lot to carry.
Our 'sell' to dentists is that we allow them to get on with being dentists.
They have a voice, anything they suggest in terms of marketing or equipment or materials is taken on board and within reason is delivered to them.
Beyond that they can come to work – they work their hours, and there's a nurse there and a full book and they get paid.
"That removes a great deal of stress from their lives. That improves the life of a dentist & their patients."
Taking Care Of Patients
(Patient Friendly)
Treatments and pricing are always made patient friendly.  Timings are made flexible.
Another thing that is important to patients is knowing when they can be seen. At Smiles Dental in Ireland we are open seven days a week 8am-8pm, because people can't afford to take time off work. People aren't going to risk their job to get a small filling sorted – we need to be careful of  of that.
Pricing is very transparent and Smiles Dental recently launched a cloud computing platform which allows patients to log in and view their x-rays and charts, free of charge.
Check out the next few slides to see the amazing 5 star facilities of Smile Dental Centre
Entrance of the Branch At Dublin
Main Hall at one center
See Next Slide
One of the best Dental Operative Area in the World
Operating Area In Dublin Center
Specialised Operating Area
So, If you have read till now
What can you learn ?
Its All About Dreaming Big & Working in A Planned Manner
So, we conclude this article with the hope that you all have gained some valuable insight to the evolution of one of the best & luxurious chain of dental clinic chains in the world.
There is no need to be awed by all this big clinics. If you at all want to feel something then feel that anything is possible for a dental professional once he/she puts mind in to it.
Everyone starts small and slowly but gradually you build on it.
DREAM BIG & PLAN ACCORDINGLY THEN YOU WILL REACH THE TOP OR NEAR TOP
AIM LOW & THAT LEADS TO WORK LOW AND
BE MEDIOCRE THROUGH OUT YOUR LIFE
Its all about how you see it.
We will soon feature more Awesome & Successful Dental Clinics From all over the world.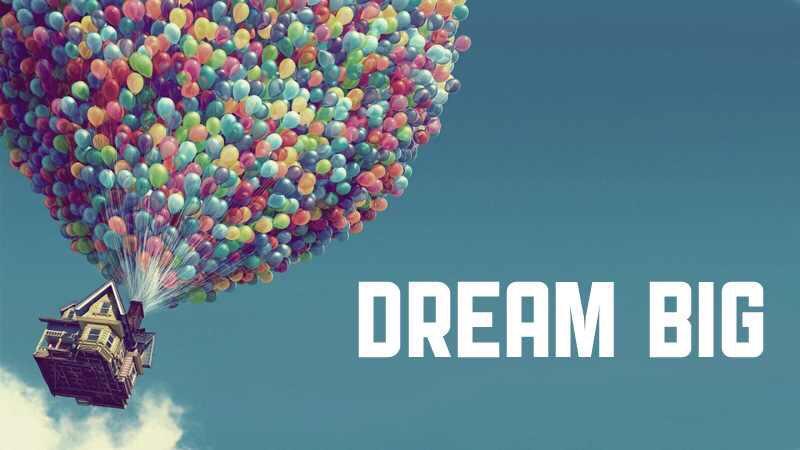 For your motivation we have complied a list of the 6 most richest dentists in the world. Have a look and learn
Dentistry World Over is going through a mixed rough patch. Some areas it is booming and some area it is not. Specially in the urban sectors dentistry is going through a rough patch due to over saturation. But on a world scale dentistry is still in the list of top 5 highest paying jobs.
---
Disclaimer : Smile Dental has been acquired by Oasis Health Group for an undisclosed amount of sum.(35 to 60 million dollars) the purchases will increase Oasis's turnover from £160 million to over £225 million, providing dental care to more than 3 million patients, while the Smiles Dental deal will also see them enter the dental market in the Republic of Ireland. The pictures of the clinic belong to Smile Dental Care, Ireland.