HOSPITAL ADMINISTRATION AFTER B.D.S
WHAT IS HOSPITAL ADMINISTRATION?
Hospital administration is the management of the hospital as a business. The administration is made up of medical and health services managers (sometimes called health care executives and health care administrators) and assistant administrators. Administrations range in size and the duties of the administrator depends on the size of the administration.
In the present scenario it is one of the most searched career option by all the dental graduates particularly by BDS & Interns . MDS being very tough & costly to get through , students are looking for alternatives that can shape up their career .
Number of students opting for MBA in hospital management after BDS is increasing constantly . There are many success stories right now , where BDS graduates are earning handsomely without being MDS or investing heavily in clinic .
So read on this article to have some basic idea about the course .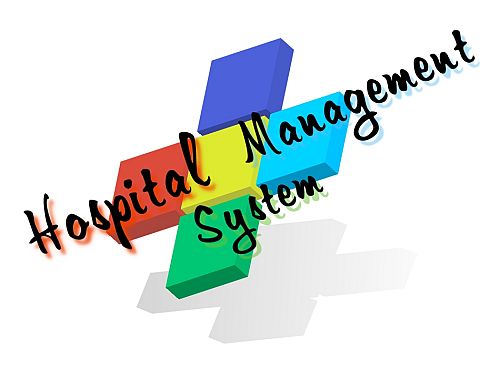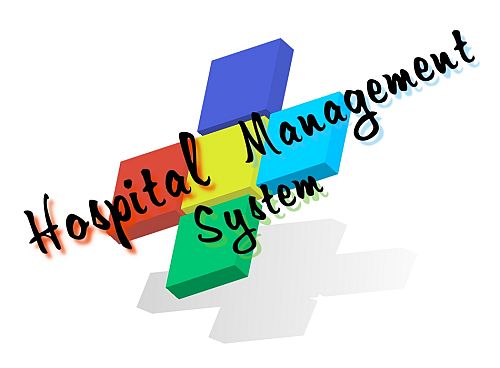 Responsibilities of a Hospital Administrator
One of the most important assets of any community is a hospital. A hospital is a resource for anyone needing emergency medical attention or care beyond what a physician's office can provide. A hospital is staffed by a multitude of employees, and in such a busy, complex environment, there must be someone who can organize and coordinate all of the people and services that are required. This role is fulfilled by a hospital administrator, the person who oversees everything that goes on in a hospital.
Staff Hiring
The hospital administrator is typically the person who oversees the hiring of the staff. From the janitor who sweeps the halls to the nurses who tend to patients to the supervisors who oversee the nurses, it is the hospital administrator who is ultimately responsible for employing qualified people.
Coordination of Business Functions
Most hospitals have a variety of business and support functions, and the hospital administrator coordinates and oversees these functions. In a small hospital, the administrator may handle these tasks directly. In a larger hospital, assistants and managers may be appointed to handle various business and support functions, but the hospital administrator will still oversee their work.
Every hospital has its own set of policies that govern employees, procedures and services offered to patients. A hospital administrator may be required to develop policies and procedures and ensure that they are followed, or he may implement policies created by a governing board or body. Short-range and long-range plans for a hospital's development and overall growth are also usually handled, or at least supervised, by a hospital administrator.
Managing Patient Records A large part of the hospital administrator's job concerns managing patient records. The administrator must make sure that medical histories, current health information, and billing, insurance and legal documents are all being handled appropriately. Keeping all of this information organized and up to date is an essential role that a hospital administrator must fill.
Business Aspects
Hospitals are now run like small- or medium-sized businesses and involve all conventional business operations, practices and procedures. A hospital administrator has to manage the business side of the hospital to ensure smooth running of the hospital on all fronts.

The business aspects encompass management of human resources and personnel, establishing policies and procedures, maintaining of computer systems and databases, allocation of budgets, tracking accounts and finance, and other organizational systems. He or she coordinates with professionals, staff members and other employees and assigns their duties and tasks.
Address Doctors' Needs
A hospital administrator has to interact, engage and coordinate with doctors, physicians, surgeons, nurses, health care technicians, other medical staff members and health care professionals involved with the primary care, treatment and rehabilitation of patients.

A hospital administrator has to draw up schedules for resident doctors and allied medical staff, address their specific needs and ensure that they are able to perform their primary duties of looking after patients, professionally and ethically. A hospital administrator also coordinates with external specialists and consultants in case of emergencies and specialized operations.
Patients' Medical Care and Well-Being
The care and treatment of patients in the hospital is a major responsibility of the hospital administrator. He or she has to ensure the availability and deliverability of quality facilities and amenities for all patients. The administrator has to motivate the medical teams and allied staff members to perform their roles, tasks and functions to the best of their abilities to make the patients feel comfortable at all times. He or she takes rounds of all rooms and centers where patients are housed or recuperating and, if necessary, makes quick, informed decisions to alleviate or improve patient care.
Dealing with External Vendors
A hospital administrator has to liaise with vendors, contractors, insurance firms, suppliers and other partners on a regular basis. Keeping the hospital stocked with drugs, medicines, food items, hospital equipment, systems, allied hospital gadgets and machinery is a priority item.This is a critical responsibility so as to ensure that the primary and tertiary care of patients and the specialized needs of doctors and surgeons are not compromised. The administrator has to have sound negotiation skills to draw up the right contracts, follow-up on orders and maximize purchasing power with vendors and suppliers.
Overseer
Hospital administrators must oversee daily hospital operations by supervising other managers and managing budgets and financial operations.
EDUCATIONAL QUALIFICATION 
All graduates from any stream are eligible for this course . BDS graduates are also Eligible for it . Its still an untapped area of jobs & many BDS & MBBS graduates are gradually trying for it .
This is a specialized courses and all those interested in working in the fast emerging sector can pursue a course in healthcare management. However, it varies from institution to institution. Some institutions offer course only to doctors while others to graduates in science and some others are open to students from all streams.
Basic Course of Study 
BLOCK I Syllabus :
Management: Concepts – Management and Organizations – Management Role – Levels of Managers and Management Skills. Theories of Management – Classical School – Behaviour School – Management Science School.
BLOCK II Syllabus :
Management Functions and Process: Planning – Organizing – Staffing – Directing – Controlling.
BLOCK III Syllabus :
Healthcare Administration: Services, Classification of Service Organizations, Characteristics, Challenges. History of Medicine, Healthcare Revolution, Health, Dimensions of Health, Indicators of Health. Types of Healthcare Organizations, Composition of Health Sector, Types of Care, Pyramidal Structure of Health Services, Hospitals, Types of Hospitals and Role of Hospital in Healthcare, Complexity of Hospital Organization.
BLOCK IV Syllabus :
Healthcare Managers: Levels and Roles – Governing Board, Executive Board and Advisory Board – CEO, Medical Administration, Nursing Administration and Hospital Administration – Middle Level Mangers in Healthcare and their Responsibilities – Structuring Healthcare Organization.
BLOCK V Syllabus :
Current Issues in Healthcare: Accreditation – Telehealth – Health Tourism – Health Insurance and Managed Care – Disaster Management – Hospital Wastes Management.
This is just a rough version of the syllabus . Syllabus can vary from college to college .
Requirements to Become a Hospital Administrator
Prior job experience in health care administration is preferred by many employers. New graduates with master's degrees in health care administration may start out as supervisors or department managers. Other on-the-job experience opportunities include fellowships and residences. Health care administrators with bachelor's degrees can gain hospital administration experience as administrative assistants at large hospitals.
Ability to understand and interpret financial data. Hospital administrators need skills, such as strong leadership and the ability to motivate other employees. In addition, administrators need to be flexible and be able to listen to different opinions and opposing views. Communication skills are vital to being successful in hospital administration. This is the case because hospital administrators spend most of their time talking with other professionals like doctors.
[warning]
Continued in next part … Click below to read it …
[/warning]