DENTAL DIPLOMA COURSES AFTER BDS
---
---
---
The question that is common to all the dental students or should I say the question that unites all the dental students all over India (irrespective of which state they belong to )is " What After BDS " … 
Now when you, me and rest of our friends joined dentistry … we kind of hoped things will get better from that point onwards. But five years down the line we did get the degree but along with that a lot of confusion. One reason being dentistry as a course doesn't get you placement in some MNC.
The whole idea is to gain set of clinical skills that you will use in future in your private practice.  Agree or not BDS college is not sufficient for gaining that much of clinical exposure.
We are more in to finishing the quotas and assignments. In internship we might work overtime and see some clinical steps from seasoned staffs but unless you do it yourself its of no use.
So, we are kind of forced in to opening our clinic ( with investment and courage) and we start working and learning on the spot.
For students who do MDS, they seemingly get that confidence that they are specialised in a particular aspect of dentistry and they also have a shot at working in a college as a staff. So, they don't depend as much on their clinic as they should.
But for a dental student who is not able to crack the entrance code or not able to afford the price for a management MDS seat … clinical practice is every thing and he needs to sharpen his skills to themas to compete and survive in the ever increasing crowd of dental graduates.
In such a scenario, the demand for the diploma courses that enhance a dental students clinical skills has risen .
Dental Diploma courses are of 2 types Private & Government
PRIVATE DIPLOMA COURSES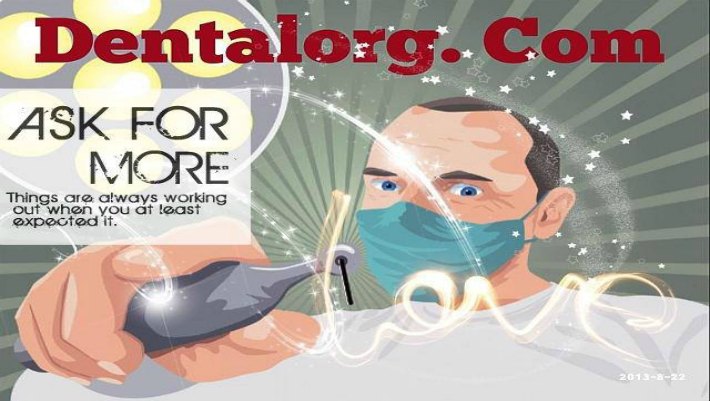 The number of private diploma courses are just too many. Infact for many seasoned dentists or MDS graduates running private diploma courses are now a full time profession with good profit margin. It has turned in to a full time career for many senior and experienced dental surgeons. For a fresh graduate this might be confusing.

You just google private diploma courses and a long list of colleges will come.  The course fee for these courses vary from one set up to another. Some set up are by very famous and well experienced dentists. So they manage to have the tie ups with all big dental companies. The course fee is pretty high. And there are also some medium budget set ups where the pricing is not that high.

Some set ups provide diploma course in a particular branch like endodontics, orthodontics, lasers etc. Some big set ups provide a package training in all the aspects of dentistry covering multiple branches.

What do I feel personally ? Personally I don't have the right to pass judgment as I haven't joined any such course. But I feel that they do help dental graduates in giving specialised skills that can be handy to them. Just the price factor is a concern as what I found in my enquiries they are not cheap. And usually cost a lot.

So many times they are out of the reach of many dental students. But in the end its up to you. Do all the necessary enquiries, before paying up. Make enquiries as to what skills you are going to learn, are you going to hands on training, will you be getting chance to work on patients ? And only when you are sure then do join the course.
GOVERNMENT DENTAL COURSES / IGNOU
DCI has approved many state dental councils to run approved dental diploma courses. There are courses in lasers, endodontics and orthodontics.  Such courses are mainly ongoing in Tamilnadu and Karnataka. IGNOU also provides diploma courses in Endodontics and Implantology. But there were news that IGNOU has discontinued the dental diploma for the year 2013. But still its not confirmed.
IGNOU courses were approved for the year 2012 and selections were made via entrance exams.
---
UPDATE : The latest status : The Dental Diploma courses stand cancelled as there are reports as of today for the courses to continue again. If you feel like you can read the old information and details about the courses below. Recently there were information that Dental Diploma courses were being discussed – so as to restart the courses again.
Latest posts by Deb (see all) PG Certificate in oral implantology has been developed by the School of Health Sciences in collaboration with Dental Council of India for BDS Doctors. 1) To enhance the knowledge and skills in the field of oral implantology. 2) To be able to assess, diagnose and manage the cases requiring dental implants.
---
WHATS THE DIFFERENCE BETWEEN PRIVATE AND GOVT. DIPLOMA COURSES
Basic differences are as follows :
Govt. diploma courses are more affordable price wise.
Govt. diploma courses are DCI approved. Colleges in Tamilnadu and Karnataka give employment to diploma degree holders as staff in colleges.
Private diploma degrees are just to enhance your clinical skills. They are not approved by DCI as such to work in some college. While working only your BDS or MDS degree will be taken in to consideration.
N.B. Please Note : Though some colleges do give employment to govt. Diploma degree holders, but they are not entitled to get regular promotions as a MDS staff. There are also management diploma douses in Karnataka (approved by DCI & Karnataka Dental Board). They are cheaper than MDS but still can be costly for many.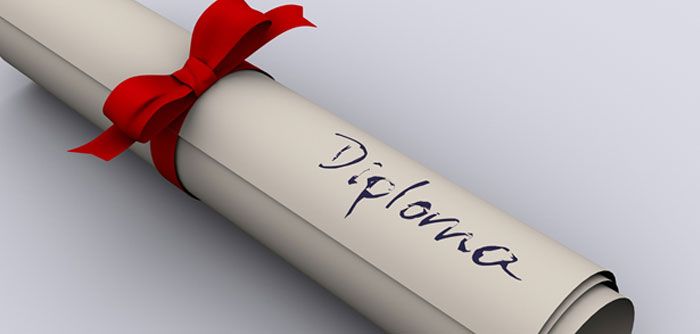 DIPLOMA COURSES AFTER BDS ?
IS IT WORTH THE TIME & MONEY ?
Yes the most common option that emerges out is MDS . But as we all know , its not so easy as it seems . Getting a  Govt. seat is tough as it needs lot of hard work and seats are few . So there is no guarantee that you will definitely get a seat . Option of private colleges in not feasible for everyone as its a costly affair .

So in that case , the next most obvious option remains is to open a clinic . But a new dentist again faces problem here . Today its the  the world of speciality treatment . Patients are becoming more and more aware of the various dental treatment modalities : Courtesy Google

And also in the dental field too the competition is increasing day by day . There is demand to know about newer treatment modalities like  dental implants , lasers etc . So to move ahead in the market of dentistry , any dentist , must have the knowledge of these recent advances  . But what if he / she is not able to MDS for some reason . Then how can he/she learn more about these modern treatments !

So in such a case DIPLOMA courses are very useful . Diploma courses are short term courses of usually one or two year duration that teaches a BDS pass-out  the basic skills that will definitely enhance the clinical prospects of the student . At the same time he / she also learns the newer techniques of Implants , Lasers , Endodontics , Orthodontics that is of immense help in clinical practice .In this article major list of institutes ( Govt. & Private ) will be given that provide the diploma courses .
PLEASE NOTE : THE LIST BEING GIVEN HERE IS NOT CONCLUSIVE . IT WILL BE UPDATED REGULARLY .
COLLEGES PROVIDING DIPLOMA CORSES ( AS STATED IN DCI INDIA WEBSITE )
The Link from DCI website : http://www.dciindia.org/pg_diploma_pages/PGDC2009.pdf
TAMILNADU DR.MGR UNIVERSITY DIPLOMA COURSES 
PG DIPLOMA COURSES TAMILNADU by DENTALORG.COM
PG DIPLOMA COURSES TAMILNADU by DENTALORG.COM
TAMILNADU M.G.R University also provides fellow ship courses after BDS 
FELLOWSHIP COURSES AFTER  B.D.S. 
BDS (with one year experience) from an DCI recognised University.
1.     Aesthetic Dentistry
2.     Dental Implantology
3.     Endodontics
4.     Laser Dentistry
5.     Research Methodology
---
Disclaimer : The courses status keep might have changed in the period this article was written. So, in case of more information – refer the official website for the latest status.
---
---
---