Dental Student Faints After Getting Teeth Setting Approved In Single Attempt
Dental Student faints in ports after getting the teeth setting approved. The surprising news of a dental student who faints after getting teeth setting approved in the first attempt !
BREAKING NEWS :  ( By- Raju Reporter)
Student gets teeth arrangement approved in the very first try and faints on knowing about it !! 
Who's that girl  ???

What !!!!!!!!!!!!!!!!!!!!
We at DentalOrg.Com feel that it's news that should be reported in detail and as fast as possible. This might be helpful in shedding some light on the conditions of the excellent prosthodontics work and education being delivered in the dental colleges.
Dedicated to the past, present and future students of prosthodontics  & Dentistry in general
Next: See How The Things Started 
It was a Usual Tuesday Morning, But …
---
It was one usual Tuesday morning at MOLARPUR DENTAL COLLEGE.
With the sun shining all around, students were busy doing their teeth arrangement in the pre-clinical prosthodontics lab at MOLARPUR DENTAL COLLEGE with the tag line Place of Excellence in Dentistry.
Suddenly out of nowhere a girl fell on the lab floor and started throwing fits violently.

REASON – Her glass plate relation and teeth arrangement got approved in the very FIRST time when she showed it to the staff. A storm of electrical activity occurred in her 20-year-old delicate brain and she suffered an epileptic attack.
---
In the next slide, we will learn more about who is the girl and why she fainted?
Do not miss their breaking news. Press next to go to the next slide
Who is That Girl ????
And Why She Fainted ????
The girl identified as " Anjali " is now undergoing treatment and said to be recovering well.
When we contacted her, she asked us to share this,
"Well, I have been hearing this all the time from my seniors, batch mates and friends that nothing gets approved from the staff before approaching them 2-3 times no matter how perfect you are.
Prostho has always been terrible for me.
But this time it turned out to be a shock of my life. Believing it to be yet another futile attempt I approached sir thinking about the new movie released at the theater and he approved my work at the first go only!!
Can you believe?? I mean…it's just …it's the second happiest day of my life.
Well, the first one being when I came to know that Hrithik is getting divorced with Suzzane"
Interrupting the conversation the doctor advised us not to talk much with Anjali as words like 'prostho', 'approve', 'staff ' might precipitate an epileptic attack again and she might require more hospitalization.
---
Next Slide: What does Senior Psychologist Feel about this situation ???
… See Next …
Senior Psychologist Ms.Breganza Says …
We thought of asking a senior psychologist to get to the bottom of this curious case.
Famous city psychologist " Ms. Braganza " offers a rational explanation for this.
She says, "Students have a pre-conceived mind about pre-clinical practical."
They know even if Boucher, Nallaswamy, Shillingburg or for that matter Pierre Fauchard ( by the way these are some of the great names in the field of dentistry) comes down to earth,

their work won't be appreciated and they have to run, learn anger management before getting the sign.
Are You Serious ??????
We will be made to repeat !!!
For Anjali too this came as a shocker and she could not handle her emotions before suffering this unfortunate event".
Oh, God !!!! They Approved My Teeth Setting In 1st Attempt !!!!
I can't believe it
I am fainting !!!!

---
See Next Slide 
Meet the Insider Who Knows about the Story
Ranchad Dantoddas
(The Official Student Helper To Girls For Prostho Work )
When we came back to the college to enquire more about the event, one college dude " Ranchad Dantoddas " came out of a big crowd and offered us his side of the story.
"Well boss, you know I'm a master in prostho work. I have been helping girls getting their signs and approval for 4 months". He continues and says "But dude never ever, ever something like this happened before.

I believe there must have been some miracle or divine intervention for Anjali. I think she should apply for Guinness Book of World Records".
Before we could end this conversation with 'cool dude' Ranchad Dantoddas, he didn't forget to boast, "Bro, it just takes 30-45 minutes for me to do the teeth arrangement. Girls approach me all the time and I always oblige them…you know…by doing 'best-in-class-ready-to-get-approved-work'.
"Girls are so much in love with me "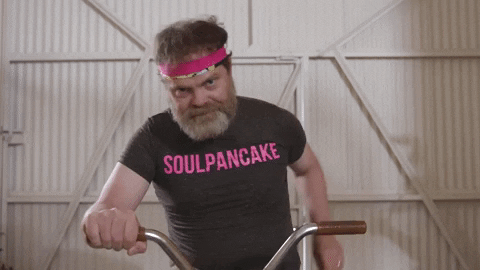 Later we came to know from our reliable sources that girls do approach Ranchad for their work but only in the hour of need. Later they never smile back, thank him, return favors, likes, pics or tag on Facebook or for that matter even fail to recognize him after college.
---
We Next Met The Prostho Staff  Who Approved The Teeth Setting 
What Did He Say
… Go Next Slide …
Dr. Gajodhar
The staff who approved the teeth setting and started the chain of events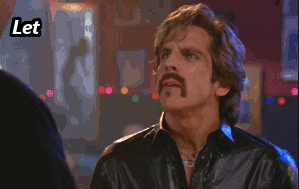 The staff Dr. Gajodhar involved in the midst of the controversy says, "Usually I never approve work so easily. I too have been tortured like this during my UG days.

And I try to make sure that all my students also struggle like I did. This girl Anjali's work had so many flaws like mid-line shift, posteriors out of the arch, poor intercuspation and pathetic carving.

But still, I approved it because I had a feeling of satiety and satisfaction after having a nice breakfast which my wife finally prepared after 6 years of marriage".
But after the controversy he is planning to resign and be a detective !!!
Next, we decided to walk down the college and no surprise that the whole college was talking about the incident. Considering the gravity of the situation we had to meet the Principal.
---
Read what the Principal had to say about the Incident ????
Read next
Principal Malhotra :
What Did He Say About The Incident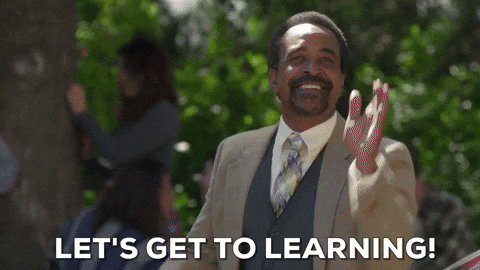 We decided to raise the matter with the principal of the "Molar-Pur Dental College".
As it was a very serious matter it needed an immediate response from the principal.
We reached the office and tried to meet the principal. We were told he was busy finishing official works.
But we could smell fresh roasted chicken from the principal's room just before the door closed. For that moment we forgot all about the issue we wanted to discuss and all we could think of was to go to the hotel next to the college and order a roasted chicken. (KFC !!!!)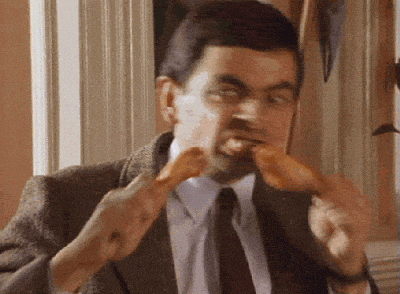 Ummm … !!!! Anyways … coming back to the most serious issue again …
When the matter reached Principal Malhotra he came out and clarified :
"See gentleman, there is an informal protocol of making student slog before approving any practical work. I'm ashamed to say that Dr Gajodhar has let down dentistry today. I order 2 minutes of silence and college flag to be half-mast for whole day today".
---
Next Slide
The Million Dollar Question –
What Happened to the fainting Girl ?????
… See Next …
The SMS From The Fainting Girl: Miss Anjali
Hi … Every Body … Am The Fainting Girl Miss Anjali 🙂

Meanwhile, later we got a text message from Miss Anjali with loads of happy emoticons saying,
"Sir, It's a double delight day for me as I have got an official leave from the college which means I don't have to attend Pharmacology class and listen to weird names like propranolol… metoprolol… esmolol… Jawahar Lal… Ram Lal. LOL!!"
We wish " Anjali "  all the best for her future endeavors.

---
Disclaimer: This article is a piece of satire by Dr.Sunny Chourse. Through satires, some of the serious issues are also discussed.
And if you still don't understand its a satire and take it too seriously, then you need to visit your psychiatrist at the earliest.
---
This article is a personal story by Dr. Sunny Chourse.
In his own words " I'm fond of jogging, playing badminton, ghazals, retro songs. I'm a regular blood donor (12 times) (O negative) and love to write. Also I'm happy to inform you that I have scored distinction in all 4 years of  BDS RGUHS exams and topped the college. Currently preparing for PG entrance examinations." We congratulate Dr.Sunny for such a superb BDS career and wish him all the best for securing a top rank in the AIPG MDS Entrance Exams. You can contact him at rajuguide00@gmail.com