What Are The Top Career Options After Dental Graduation (BDS/MDS)
This comprehensive article describes all the career options that are available to a Dental Graduate after Completing BDS.
In this article, we are going to review in detail the career options available to the Dentist after completion of Dental Graduation/School.This article lists most of the traditional as well as new career options that are available to a BDS graduate in India.

---
The enigma of What After BDS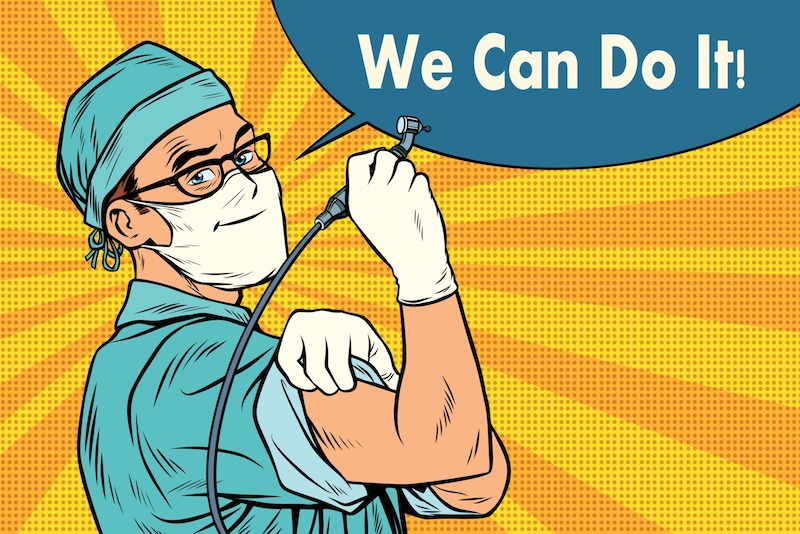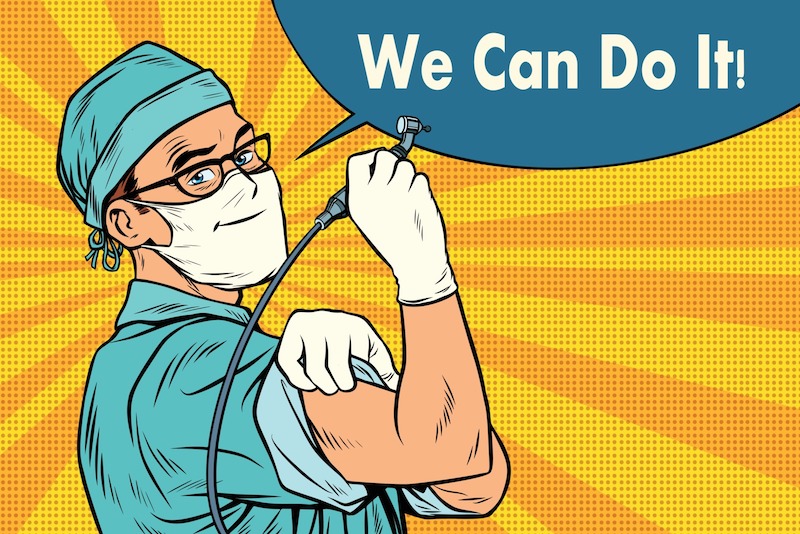 Not very long ago, dentistry was considered a lucrative and high power career option. It still is. However, over the years, a lot of confusion has crept up due to various reasons. So, deep is the current state of confusion among young BDS students that giving lectures on "What to do after BDS" or "Career options after BDS" has become a full-fledged way for many to gather fame and also to make some side earnings. In other words, you can say there is that ardent need of an answer to the question – What After BDS?
Surprisingly, many of such lectures are paid. The students are charged with a handsome registration fee. The speaker recites the information collected directly from various sources on the internet (without actually trying any of the ways or connecting with real people who have taken the paths). Young BDS Students who are eager to gather information attend these "Well Presented" lectures, get heavily influenced but NOT gathering any practical input that can actually help them in the real world.

The most ironic aspect is that after the lectures, everyone involved benefits in some way EXCEPT the BDS students. Students are essentially left with half baked collected information. And soon they attend another lecture on What After BDS!
In this era of marketing, many pseudo speakers have taken over and rather than making it easy for students, they are creating more confusion for the dental students.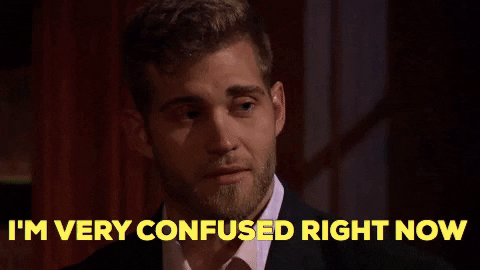 However, there are also some really excellent speakers who have walked the talk. They have themselves completed the journey, experienced the ups and downs of What after BDS. They have struggled in real "What After BDS" scenario and have emerged successful compared to the many so-called pseudo speakers who preach that they have also struggled. (Whereas in truth, they just had the sliver spoon)
The best What After BDS article or lecture is the one that prepares you to march ahead in your dental career from ZERO. That provides you with information that is feasible to be applied in real. There are so many different types of dental students from varying economical backgrounds. Every fresh dentist has their own path to take. So, a useful What After BDS article must educate the dentist with the most basic information that sets them free to move ahead as per what suits them best.
---
WHAT AFTER BDS
Before taking up dentistry, a young student has little ideas on the difficulties in the career. It's not as simple as it used to be some years back. Most dental students make the mistake of thinking that doing BDS ensures a smooth career with quick, easy, and high financial returns.
However, by the time BDS students complete the internship they come face to face with the practical realities of a career in dentistry. Maybe for the 1st time they get worried with the points below:

What's the next step in the career?
Confused – how to establish their dental degree in a viable financial earning manner?
Realizing that they still need to gain much more experience clinically to run an independent practice
The LIMITED number of direct job entries for a BDS graduate
The high FINANCIAL Investment required for setting up a  private dental practice
The PRESSURE of raising or arranging the money for private set up
The stress of managing finances to start a private practice or a higher degree
The Social & Peer pressure with the frustration of Job + Earnings due to constant comparison with friends/relatives (in other streams who have already started earning)
The points above, are just some of the financial and psychological issues that most dentists face. These issues are heightened particularly for dentists who are either first-time dentists in their family or do not have a strong financial background to support the initial required investments.
Dentistry is a time consuming & investment-oriented profession. Hence, as the world & local scenario gets tougher amid changes like the COVID19 Pandemic and financial depression, the question of What after BDS gets more and more prominent.
Hence, we bring to you some of the most comprehensive articles that will provide you information without any pretense or imaginary success. You will get the facts and information as it is in the current times.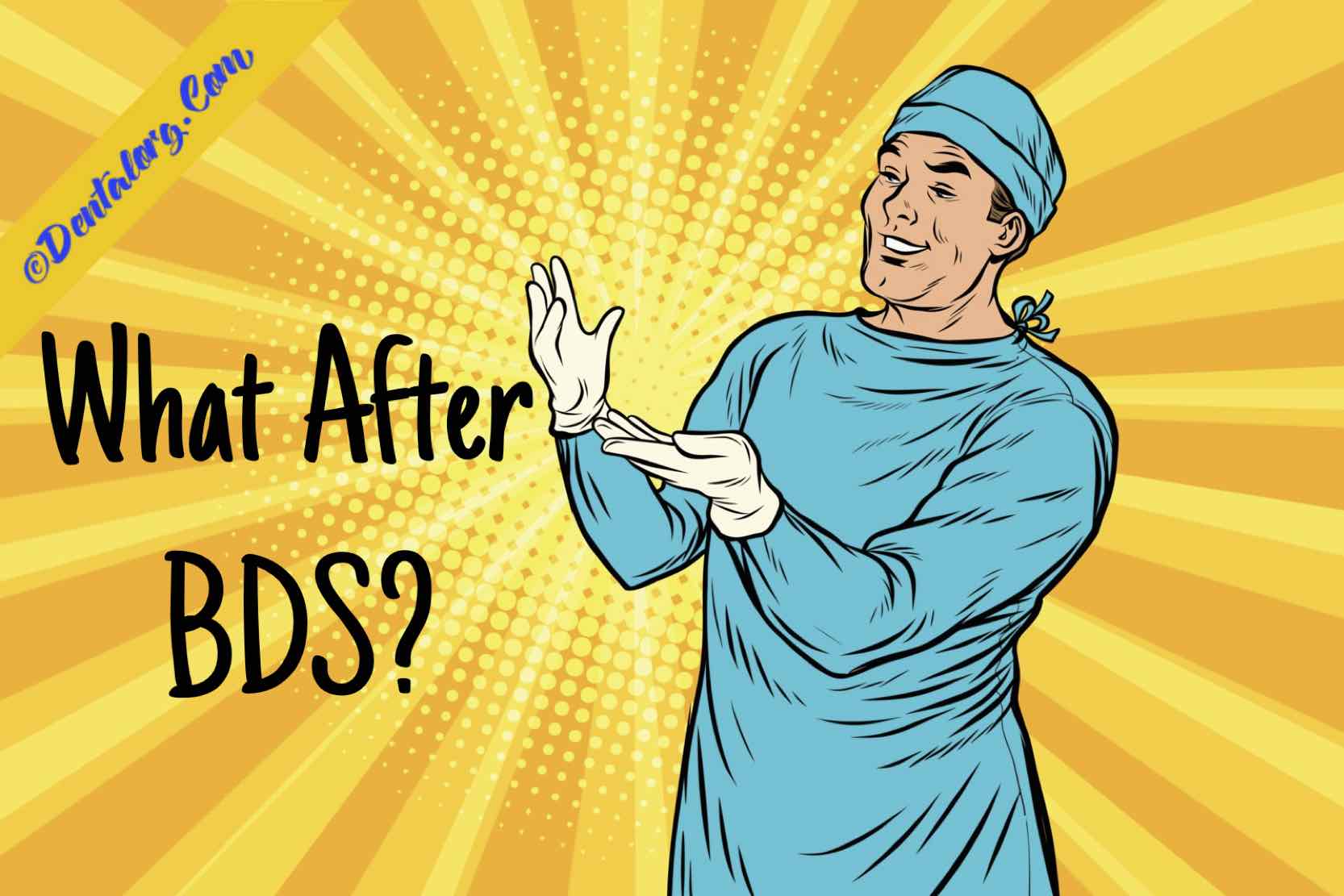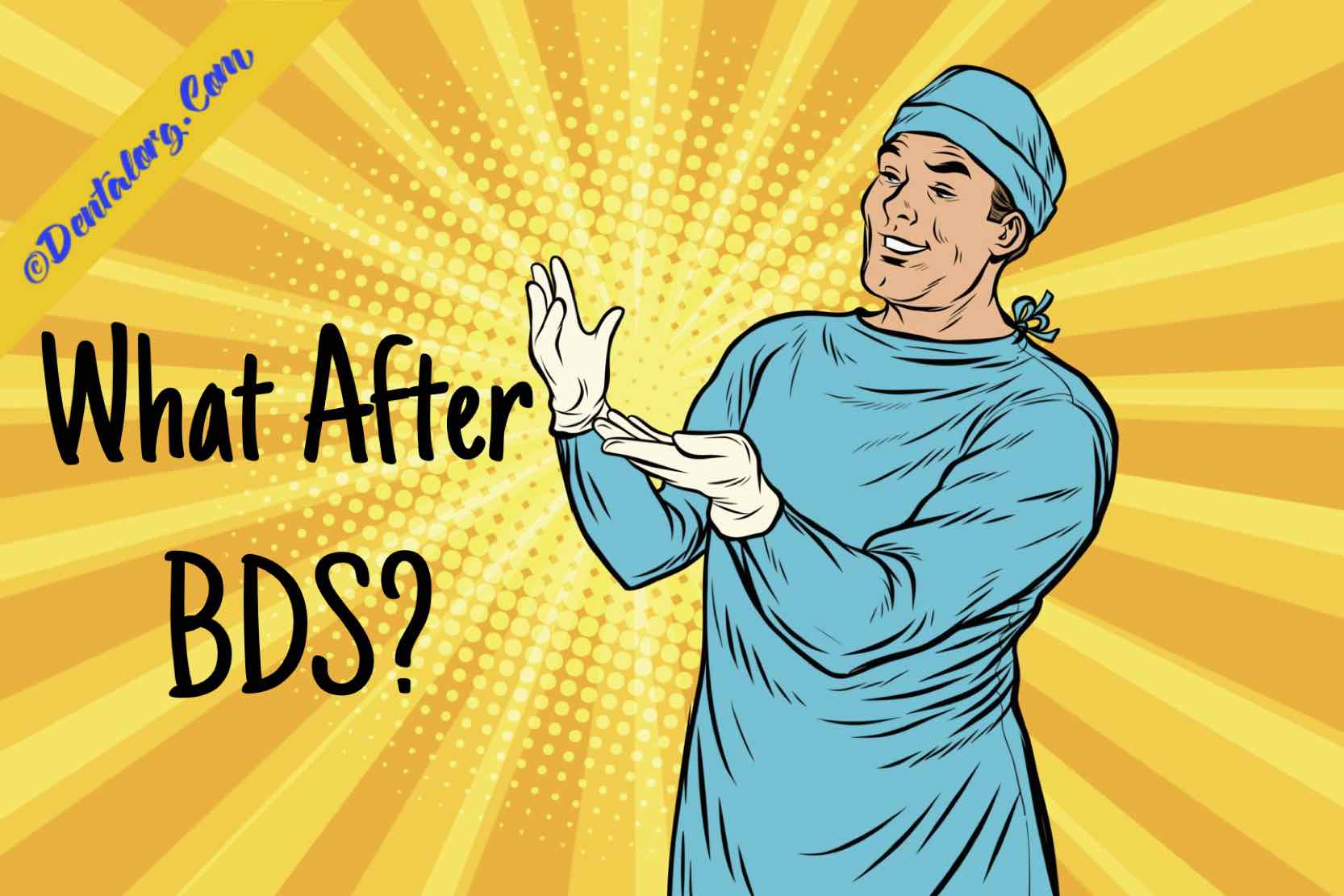 Welcome To The Most Direct

&
Most Informative Article On What After Bds?
Please buckle up, it's a long article with a lot of information specially catered for dental graduates.
By the time you finish reading this article, you will have a much better idea regarding What After BDS
No Dental College, no seniors or friends will provide you the information, and it's not easy to ask many people. So, our team took the responsibility of collecting the information for you by contacting thousands of dental professionals across the country and compiling from the experience of many BDS/MDS students.
You will be happy to know that thousands of your fellow dental professionals were eager to share their experiences to help upcoming dental surgeons. Without inhibition, they shared their stories of success, failures, and the tricks to manage a career in dentistry.
So Let's Start and Solve the Mystery of What After BDS?
In the next few slides, we will review the career options available for a dental graduate after BDS. Please note: the career scenario is always dynamic. New options keep coming in and some old ones keep going out. Many times some old job scenarios revive. There are private & government options also. So you have a lot to consider and decide and it's not going to be easy.
Also, it's not mandatory that career options are always going to be related to core dentistry. With times additional career options are opening up for dental graduates that may be related or not related to traditional work as a dentist.
So, check out all the slides to make an informed decision.
---
---
1. What After BDS:

Pursuing an MDS Degree for Academic Career and Clinical Specialization
In India, the phase between 2004 to 2010, MDS was the golden option after BDS.
The reason being, after MDS there was a definite surety to get placed in a college as an MDS faculty. With more colleges gradually applying for MDS admissions, there was a lot of demand for MDS pass outs to join a college as faculty.
As the demand was high and MDS graduates were still relatively less in number, it came with a lot of perks – great salary, free stay, and even limited monthly working days. It was a complete WIN ~ WIN scenario.
An MDS joins as a lecturer and with subsequent years progresses to become a reader, professor, PG Guide, and in time HOD. MDS and then joining a dental college (Private or Govt.) as a faculty gave the security of a steady salary along with the reputation of being a post-graduate instructor. It came with a great sense of pride and financial strength.
And that's why for some years, getting MDS was the single highest career option for almost every dental graduate.
However, by 2016 and beyond the scenario was changing. The academic sector started moving towards a saturation point as more MDS graduated every year and competing for the faculty jobs. Staff positions in colleges were now getting limited for new MDS pass outs.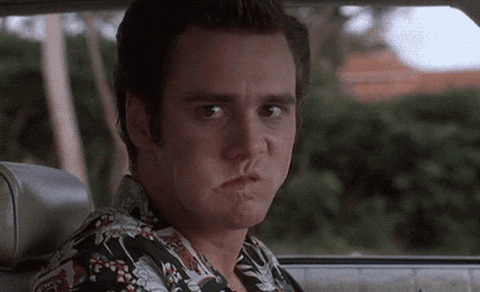 So, what's the status in 2020 and beyond?
One cannot invest time and money in MDS just in the hope to get a job as a faculty. With limited faculty posts and already working MDS faculties, it's not directly easy for a new MDS graduate to grab a faculty position. Even if they do, the starting salary may not be as high as expected. So, in the current times, the attitude for doing MDS should be the satisfaction of doing Post Graduation, becoming a super-specialist in one of the dental sciences streams, and keeping the option open to work in a college as a faculty along with private practice.
Is there any value in doing MDS in 2020 and beyond?
There is always value in higher education. But the attitude (as mentioned above) should align with the changing times. There is value in doing MDS as it will give you the additional clinical knowledge which you can use in clinical works. It adds brand value to your practice. It also keeps your option open for an academic career in higher education. Here are the benefits of MDS:
Increases your brand value as a Post Graduate dental surgeon.
Increases the brand value of your dental practice.
Keeps your options open for academic jobs in private and govt. If you aim to get into faculty posts or govt. appointed dental surgeons' posts, MDS has now become the default minimum criteria.
If you aim to work for reputed Corporate Hospital Setups (Apollo, Vasan, Max & others), MDS specialization is preferable.
Being MDS you have the option to add additional degrees such as an MBA. That opens up ways to get jobs in the dental corporate sectors and companies.
---
---
What are the Possible Problems?
Staff positions in colleges are few due to the high number of MDS degree holders in the market seeking jobs. Simply speaking there is hardly any faculty job left. So do not expect a red carpet response when you apply for a faculty post. You will need to put effort and use all the resources available to stand out.
People getting jobs immediately after completing MDS is rare now. If you are a first-time dentist in your family without any proper financial backup/understanding of the dental profession, then things can be a little difficult but not impossible. In such a scenario you can't afford to have a laid back attitude.

Getting an MDS seat is also not easy. There are centralized NEET Exams (for MDS admissions in all Private & Dental Colleges in India) and you need to qualify the NEET with more than minimum percentile to apply to various dental colleges. To get an MDS stream of your preference or any top clinical stream in a dental college of your choice, you need a high percentile. Its easier said than done.
Also, there is the yearly fees factor to take into account. Top colleges may charge a minimum of 10 Lakhs INR per year. Once you join MDS, there are also additional costs for monthly expenditures, conferences, books, and instruments.
Govt. colleges provide a monthly stipend to all MDS students. But only a few private dental colleges give a stipend. Without a stipend, there can be financial pressure during MDS.
There is also the TIME factor to consider. MDS is 3 years if you are able to get an MDS seat in the first attempt. In case you take multiple tries to clear the NEET exam, that adds more years to your completion.
Hence, if you are determined to get an MDS seat and complete MDS in time, then you need to plan, decide & execute without wasting much time in thinking. You are already into the golden period of your youth and you cannot afford to waste your precious academic and working years.
In India MDS/Post Graduation in Dentistry can be done in both Govt. & Private colleges.
As per Supreme Court rulings, NEET (Single Exam for admission Health Sciences UG/PG seats) is going to be the official & the only way to get into dental colleges (Govt. & Private) for MDS/Post Graduation.
---
---
What does NEET mean for you?
Admission to all the approved MDS seats in India will be done by a single exam.
Colleges cannot carry out independent exams and give admissions.
To get an MDS the candidate must get minimum qualifying marks in NEET.
All the admissions to all dental colleges – private and govt. will be based on the NEET merit list.
This will create a fair field for all the students and definitely reduce the cost of education as colleges cannot give admission to anyone out of the merit list. (by asking for more money)
The bottom line is just having a good financial background will not guarantee that a dentist can secure an MDS seat. The money will not provide a seat if the qualifying marks are low.
Money or no money, every student will now be forced to study, qualify the NEET exam, and farewell in the merit list.
---
---
Once you qualify NEET, then depending on your rank and the seats available (by the time you are called for counseling) you might get a Government or a Private seat.
Govt. MDS seats carry low tuition fees. (as the education cost is sponsored by the State or Central Government)
Private colleges will have higher tuition prices per year (approximating 10

Lakhs or more

per year which might vary from college to college. It depends on the reputation and quality of the dental college). A long-standing & reputed private institute will have higher tuition fees due to the better quality of education, equipment & overhead charges to manage everything.
Hence prepare well for NEET exams so that you qualify and get into MDS/Post Graduation as early as possible, without wasting any academic years.
What's the use of MDS in clinical practice?
Leaving aside the chance for an academic career, an MDS degree in streams like Endodontics, Oral Surgery, Periodontics, Pedodontics, Oral Medicine & Orthodontics makes you an expert in one of the mentioned specialized dental skills.
This adds another valuable skill set to your dental practice which is your brand. Also, patients psychologically feel that a dentist with a higher degree has more credibility (this is debatable as many experienced BDS practitioners are performing much better than any MDS). But here I am saying about the mindset of patients.
There is a respect value associated with MDS though that is also relative.
An MDS in a clinical specialization improves your chances to join a corporate hospital as a dental surgeon. Corporate setups like Apollo, Max, etc. provide a good salary with a social reputation.
Hence the question arises – How to prepare for MDS qualifying NEET exams? It can be a very daunting task. It not only demands a lot of hard work but also time (in months or years). Even after all the time and hard work, there is no guarantee that you will clear the NEET or get a chance to join a Govt. college.
So, its sensible to follow the best ways that will help you to successfully clear the NEET Exams.
---
DentalOrg.com in association with the best authors in the field of MDS/NEET preparation has arranged some of the best articles on NEET Exams.
Your friendly Dr.Deb is back again and Proud & Privileged to present a brand new series of articles on MDS Entrance Preparation by one of the Living Legend in the field of dentistry. This series of Article is Written By DR. GOWRI SHANKAR .
---
N.B – This article is talks about the NEET Exams. They NEET was proposed to start and notifications also came in that regard but by court orders it was cancelled in 2013. But there are news in the social media that NEET might be revived.
---
A lot has been written on how to succeed in NEET MDS Exams. You just need to type NEET in any of the search engines and there will be hundreds of articles out there suggesting so many tips on how to succeed in NEET MDS Exams. Some articles will tell you how to prepare for NEET in the last 40 days and some will say let's rock the NEET Exam in 3 months of preparation.
N.B – NEET exams have been made official and the admissions to all the MDS seats for the year 2017 & beyond will be made through the NEET Exams.
---
A warm welcome to all the young dental graduates. MDS is the ultimate educational dream for most of the young dental graduates right after they complete BDS/Internship. With the new system of NEET in place, the MDS entrance exams have streamlined a lot.
---
Welcome to the Chapter 2 of the series on NEET "All About NEET MDS Entrance Exams".
---
Welcome to "All About NEET" MDS Entrance series at DentalOrg.com in collaboration with Dr. Narendranatha Reddy, MDS, CEO and MD of Brihaspathi Academy for NEET.
---
2nd Option: What After BDS
"Working as Staff in a College"
Check Next Slide
2. What After BDS

: ACADEMIC LECTURER & STAFF IN DENTAL COLLEGE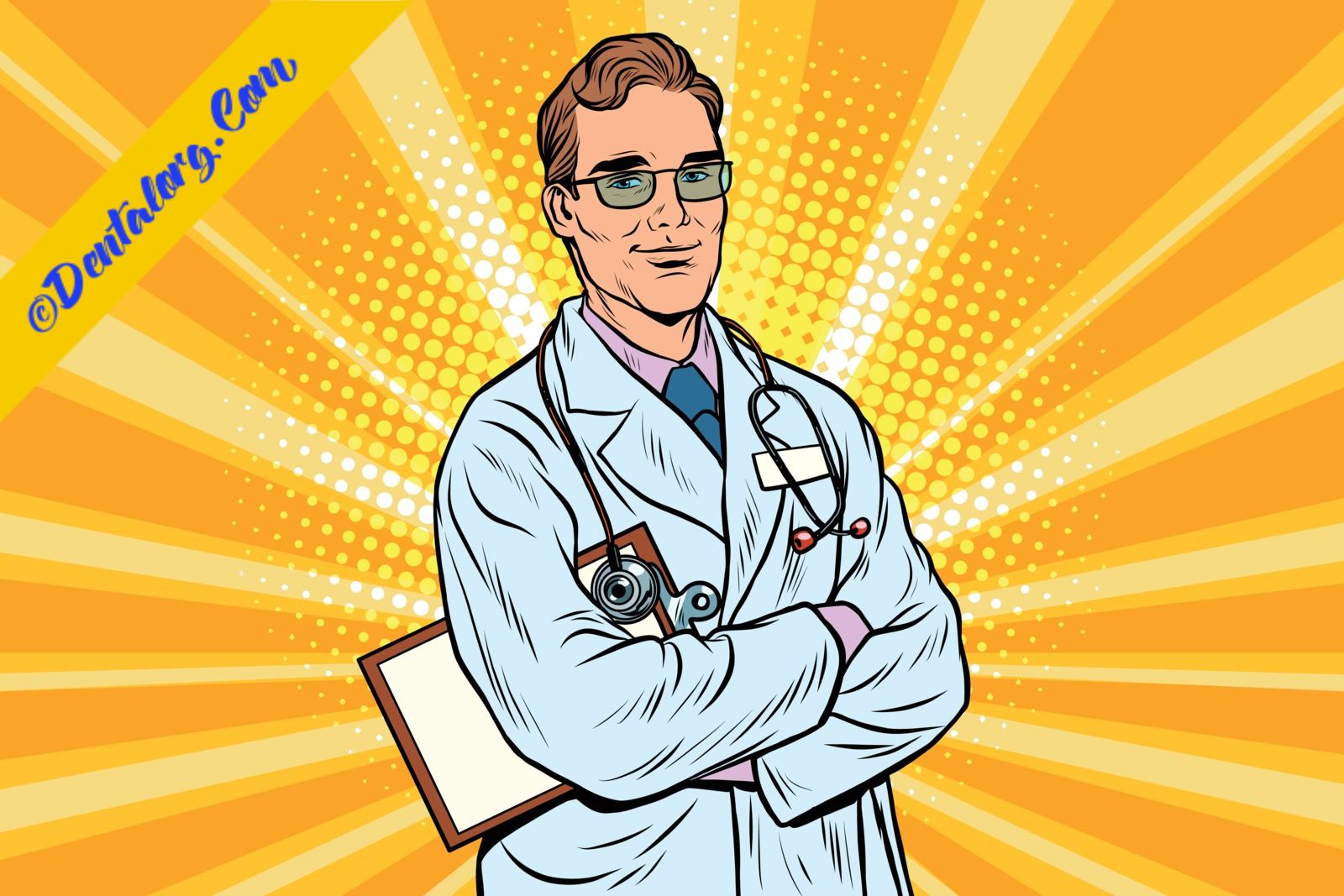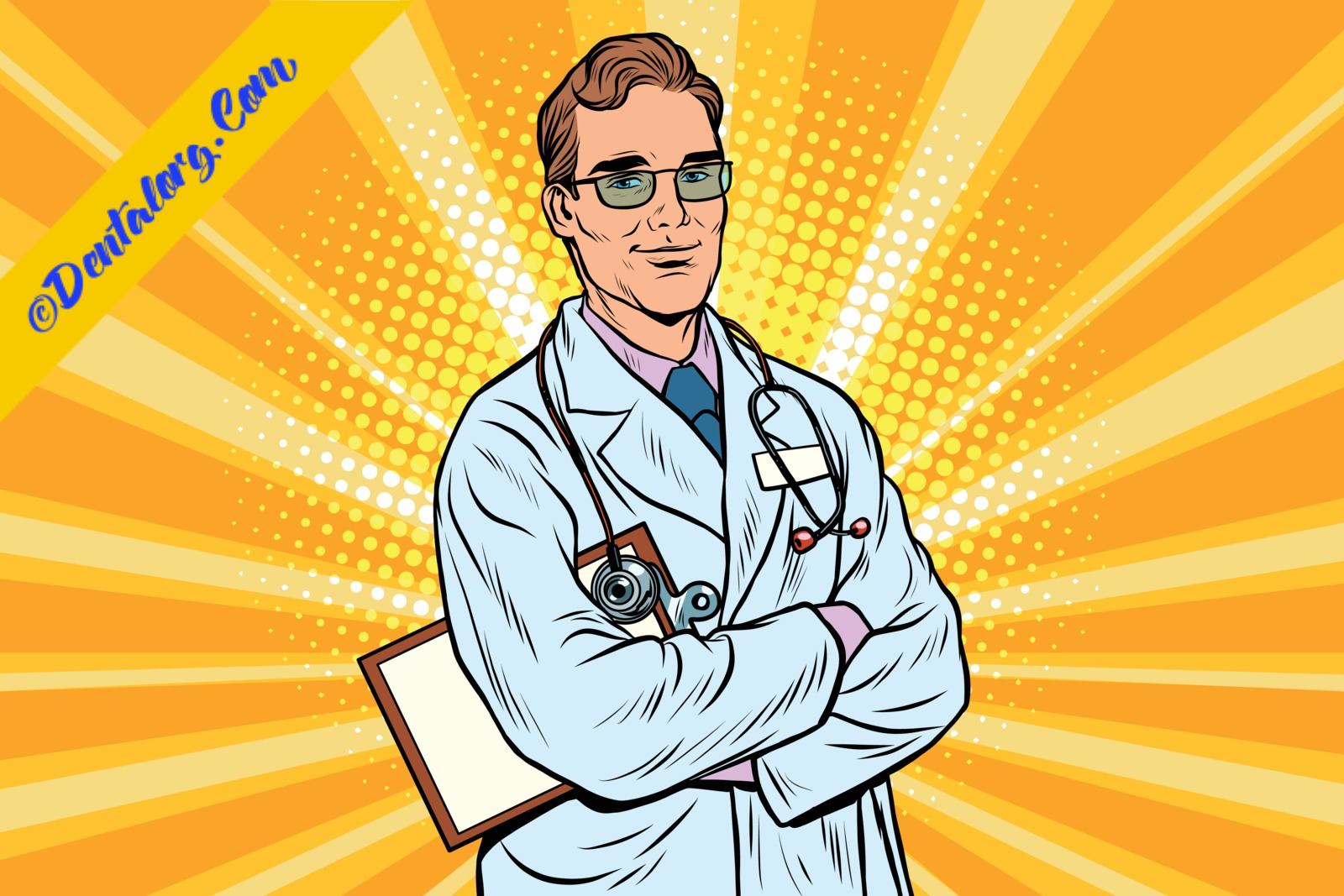 As we discussed in detail in the previous slide, getting a placement as a faculty was one of the most sought after options after MDS. So, the question arises, is BDS degree adequate to get a faculty post. Technically it's not impossible but yet not so probable. DCI also clearly states that every dental college must have a certain number of BDS staff depending on the strength of students and approved seats.
Between 2004 to 2010, joining a college after BDS/MDS was the most preferred option and such jobs were available in plenty. Most of the people who completed BDS (and a few who went on to complete MDS) during that time were able to get a job as a teaching faculty. By 2016, most of them would now be senior BDS faculties, readers, and professors drawing a comfortable monthly salary.
In the current scenario, you will be very lucky to have an academic job as a BDS, considering the current scenario where MDS degree holders are finding it difficult to get an open academic job.

None the less, if you do manage to get a faulty post right after BDS, it is indeed great luck and beneficial for your upcoming plans for MDS or clinical practice.  Yes, the starting salary may not be as great but still, you will need to align your expectations and use this opportunity for a greater goal.
Benefits of working in a college after BDS
Use this chance as a platform to learn and prepare for your PG/NEET Exams. You can also use this time and the salary that you get to kickstart your dental practice (considering you are not ready to wait extra time to prepare only for exams).

I have seen many BDS graduates doing both. Some lucky ones got an academic job and some didn't. But both the groups opened their own dental practice and at the same time prepared for NEET.
Being in a college as a faculty increases your social circle. You can take the help of previous aspirants and senior faculties! Their experiences will teach you many points that will help you with NEET and Dental Practice.
In slides 1 & 2 we covered the aspect of working as an academic faculty in dental college after BDS or MDS. Yes, in the current times, it's not easy to get a faculty post. Yet, it is something you cannot completely ignore. There are faculty posts in both Govt. & Private colleges. So, it advisable to have the best possible degree with you so that when the chance comes, you have the adequate qualification degrees to try for the post.
3. What After BDS:

GOVERNMENT SERVICE & JOBS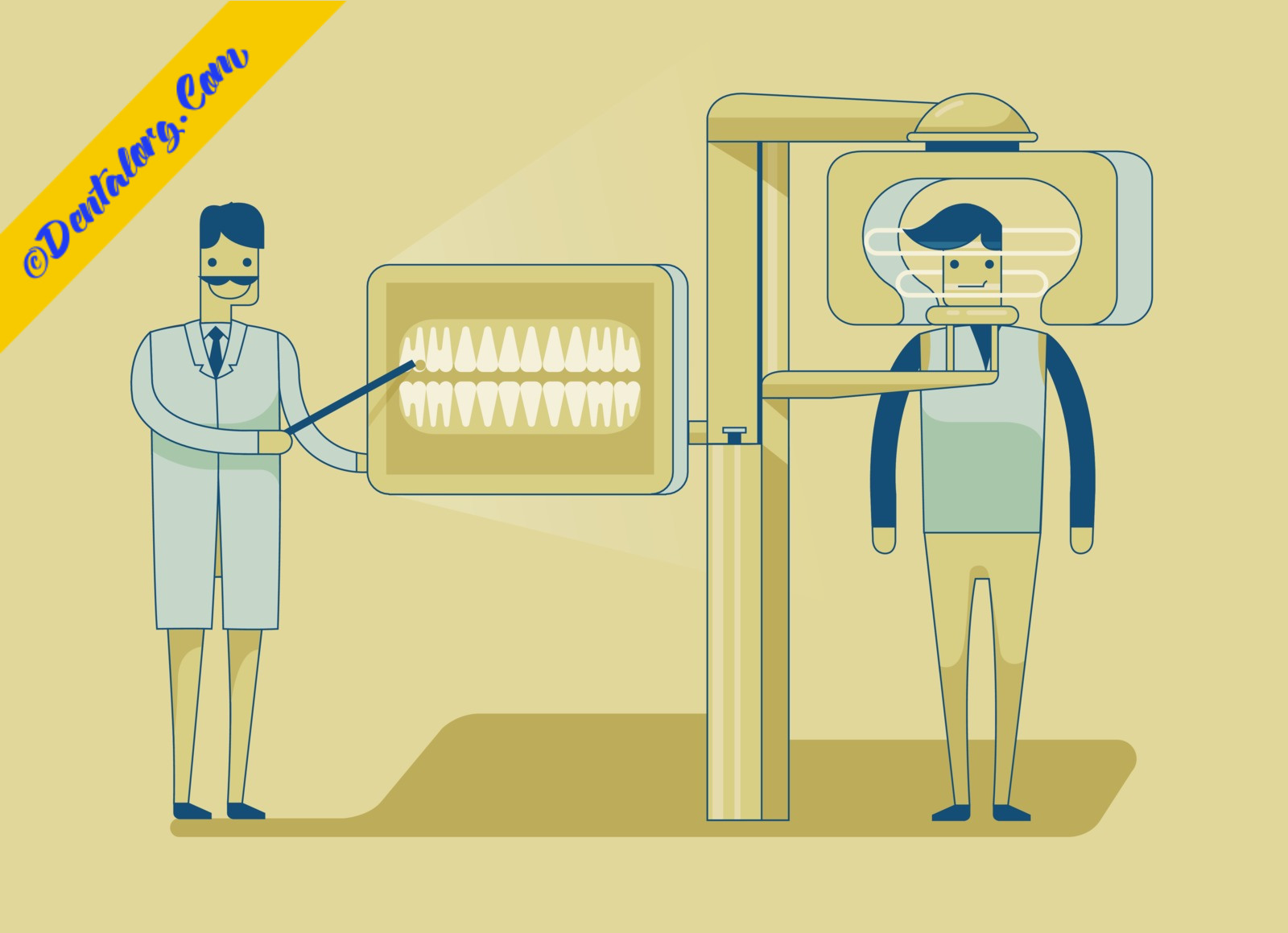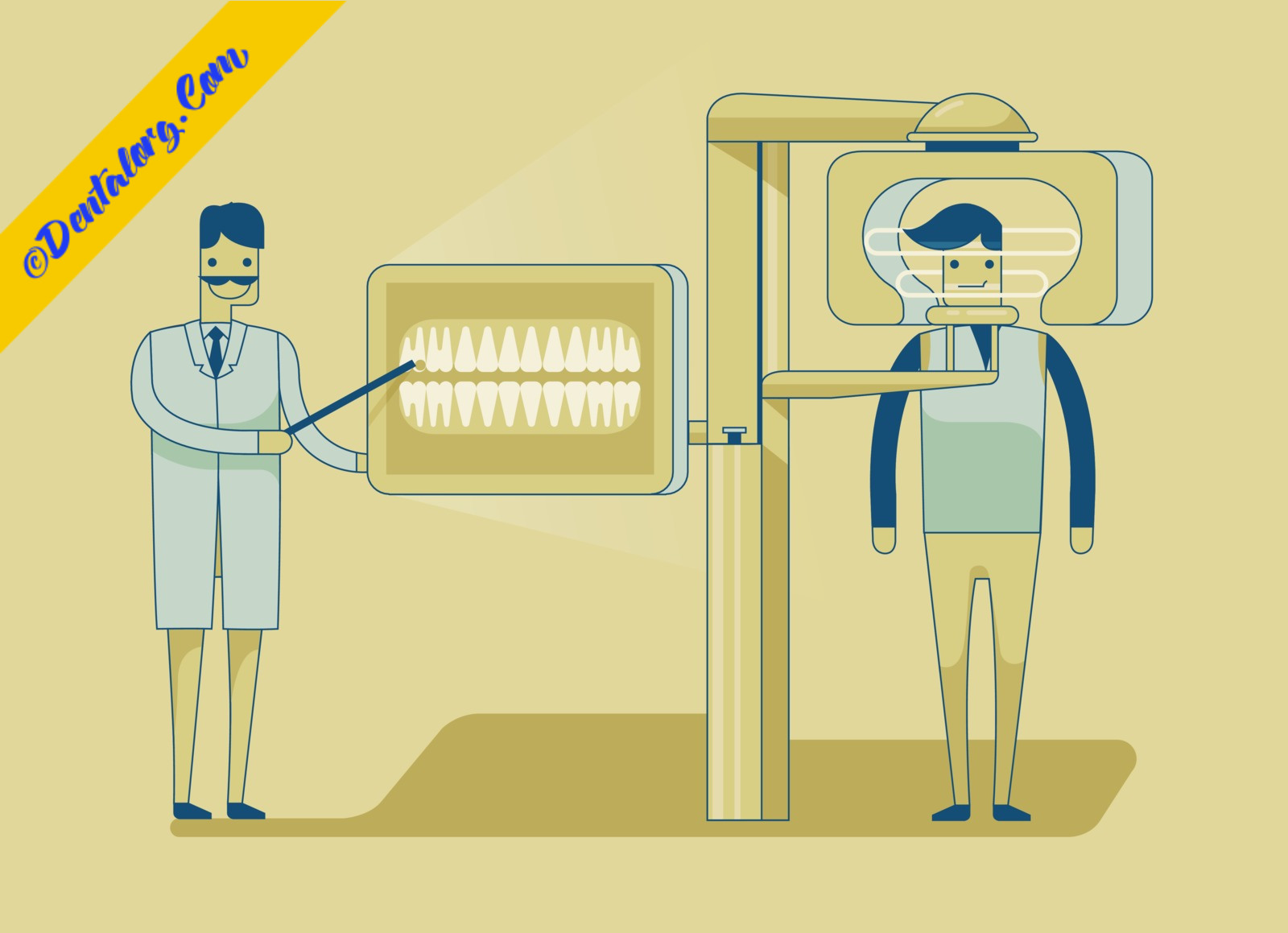 Govt. service is another option. In all the states of India, there are exams to hire doctors/dentists as Govt employees. (State Govt. jobs or central govt.) These Govt. jobs are of two types – Permanent & Contractual.
Full-Time Permanent Govt. Job
(as a teaching faculty & Doctor)
If you are an MDS and you are able to secure a faculty post in a Govt. Dental College of your state or Central Govt. Universities like BHU, AIIMS, then you have hit the ultimate jackpot. Such teaching faculty/doctor posts at Govt. Dental Colleges (starting from Asst. Prof) are permanent in nature (till 65 age) with a regular increment in salary and retirement benefits. Only MDS people are eligible for these types of posts.
---
Full-Time Permanent Govt. Job
(as a practicing doctor for Govt.)
This post is open for both BDS and MDS. You either need to qualify written exams and interviews. Once you are selected then the state or central govt. will place you in rural or backward areas to provide health services. These jobs are also permanent in nature with a good salary, increments with retirement benefits.
---
Contractual Govt. Job
(as a practicing doctor/teaching faculty for Govt)
Time to time both State and Central Govt. publishes contractual posts (limited to a period of 1 year to 3 years). The salary is good (It may vary from one state to another). The only drawback is the limited tenure of the job. This post is open for BDS or MDS as per requirements. For teaching posts, MDS are given preferences during selection. If no MDS is there during selection, then BDS candidates are selected.
---
---
Full-Time or Contractual Jobs
by Government Owned Companies
There are few Govt. undertaking companies like Nalco, NTPC, ONGC, etc. that provide resident doctors/dental surgeons post for dentists. (Both BDS & MDS can apply). These posts can be contractual or full time. If you get selected for full time, then it's a great option. The salary is good along with perks like company stay & health benefits.
---
"Everyone wants a Govt. Post
but it is not easy to get one"
Though it sounds very lucrative to get a full-time government dental surgeon job, getting such a job right after dental graduation is not very common. The government has its own way of creating and publishing job slots.
Any Govt. job opening has many rules, criteria & reservation systems to follow. You have to fall within the guidelines to even be eligible to apply for the job openings when posted.

So, unlike in private medical & dental colleges, where you might get a job if you have a backing or goodwill, in Govt. jobs, it's not that easy.
For any small perceived irregularity, (whether present in real or not) candidates have the constitutional right to ask for RTI, approach a court, and file a case against the selection process. Then the court will decide on the merit of the case. If there are indeed some irregularities or even some doubts regarding the selection procedures, then the court has all the power to cancel the entire process and start it all over again. All these causes delaying of the selection process and loss of time.
The frequency of permanent dental posts released by the Govt is very less. On an average permanent dentist's posts are opened once in every 5 to 6 years or more. Hence, it might be a huge lucky break if you manage to land a full-time Govt. job. Also with an ever-increasing number of MDS graduates, there is stiff competition for the limited number of openings. In many instances, even the state dental posts are open for applicants from all over India. So, many times for 50 dentist posts there will be more than 5000 candidates competing. All these points make it that much more difficult to get a permanent Govt. post.
We have compiled a list for you with all the probate Govt. jobs in India for Dental Graduates
Starting from the 1st day of BDS till finally completing MDS, a young and curious student goes through a lot of changes emotionally. Let me put it keeping myself in perspective. When I joined BDS, I particularly had no idea why am I doing it.
N.B – Please note that Govt. jobs mentioned in the article above are not very frequent. They come once in a while and you need to be very alert to apply when they are out. It's also very competitive with many applying. You can just apply and hope that you get through the selection process.
With increasing candidates, a tough exam, reservation system, and many other factors – you can never be 100% sure to get the Govt. job (until unless you have an exceptional career right from BDS to MDS with high aggregates)
---
So, to summarize the point, don't be too dependent on Government Dental Jobs.
If they come well and good. Apply for it and try your luck.
The point is you cannot just plan your career thinking that you will be definitely getting a Govt. Dental Job.
---
4th career option: What After BDS
A career as a Dentist in Abroad
Working as a Dentist in the USA, UK, Canada, Australia
Go to the next slide
4.What After BDS:

GOING ABROAD & WORKING AS A DENTIST
Though it's not suitable for all yet there is always this idea to go ABROAD to work as a qualified dentist. It's not easy to migrate from India to abroad and work as a certified dental professional. It is a long journey. There are lots of issues to tackle, most importantly the shift in cultural/work patterns and the financial requirements.
Yet its a fact that dentists and dental professionals (from India & other South Asian countries) who were successful in working abroad in Western & European countries earn a considerable amount and a great lifestyle. This motivates many dentists to dream of a dental career abroad.
But before you plan to take your dental journey abroad, you need to ask yourself some real questions
Is it the correct choice for you?
Do you completely understand the long steps involved in the process?
It will need considerable financial investment. So, do you have adequate financial resources?
Are you ready to prepare for the tough qualifying exams?
Are you ready to prepare for the clinical exams after clearing the written exams?
Part of the exams will take place outside India. So, are you ready to travel abroad for the exams?
The above are just some of the questions that you should ask yourself before you decide to try for a dental career abroad.
---
Some years back, it was relatively easier to go and settle abroad.
But at present, if you are a dentist in INDIA or any South Asian country and you wish to settle in Australia, the USA, Canada, UK, or NewZealand (Western & European countries) it is going to need a lot of time, effort, and finance.
For example, if you wish to go to the USA, you need to pass the national board dental exam (NBDE) steps 1 and 2. Once you qualify NBDE 1 & 2, then you have to pursue DDS for the next 2 years followed by a licensing exam of the state where you want to practice.
That would take a whole lot of time and money, not to mention the latest problems and difficulties in obtaining a US visa! On top of that, you are allowed only three attempts to clear the steps!
That is where the fault lies. Thousands of young or experienced dentists want to settle in abroad as a dentist, but very few have the basic idea & information about it.
Be very clear that it is not easy. It is going to cost a lot of money, time and it involves going to a completely new country & culture away from your comfort zone. On top of that depending on the world scenario, the rules for visas keep modifying and you need to be keeping a track of those as every country has separate VISA rules and exams.
Thats why the steps to work abroad as a dentist is a vast topic to cover. It's also not easy to get the initial information that can help understand the process better.
But at DentalOrg.com, we have made the process easier for you by posting detailed articles providing you with the initial basic information – on exams, VISA regulations, expenditures & kick-starting your dental career abroad. We have published separate articles for each country explaining the steps required to qualify and work as a dentist there. The articles are written from the experiences of dentists who have themselves gone through the process and thus know about the pros & cons.
If you want to right away purchase the premium article then you can purchase below Purchase the 15,000 Word Premium Article (with Videos + Images + Flowcharts + Demo Exam Materials + Official Documents) directly by using the button below at a special discounted price of Rs 2500 (INR) only (The actual price of the article is Rs 3500.
---
Dentistry in the USA is one of the best paying professional jobs. But for an Indian Guy who has done his BDS in India and then wants to migrate to the USA for his masters, there are certain procedures and exams to clear, so that he/she can become eligible for studying and working as a Dentist in the USA.
---
This post will give you the basic information on the procedure of qualifying to work as a dentist in the USA. To practice dentistry in the USA you will need to get admission to DDS course being provided in the various dental colleges in the USA.
---
For many Dental Professionals (Dentists, Dental Specialists, and Dental Clinical Support Staffs) getting the opportunity to work in Dubai is a dream come true. The health authority in Dubai (DHA) does not just allow any health/dental professional to directly start working in Dubai. Every candidate needs to go through a multistep qualifying process.
---
Points To Re-Think Before You Decide On Abroad Dental Dreams
You already know that abroad dental dreams will require a lot of financial investment. But it's not only about the financial expenditure. Anyone can spend money or it can be arranged. It may be your own money or by taking a loan. So, what's the real aspect of planning a dental career abroad?

"It's all about wise investment."
I would suggest that you don't start spending time/money over USA or European Countries, as of now, for the following reasons.
The qualifying tests will be of a difficult nature. You will need to study hard and prepare yourself for the newer exam patterns. The exams are very different from the ones you are used to in your own country. In India, the exam patterns have a theoretical approach whereas qualifying exams in western countries have an analytical/clinical approach. You will need to clear both theoretical and separate clinical/practical exams. The clinical exams are tough and you will need to join a coaching center that can teach you about the qualifying clinical exams. Needless to say, this coaching costs a lot of dollars.
The expenses are in dollars which when converted to your local currency will cost a fortune.
You need to accustom yourself to the practices there like drugs and legal issues!
The entire process of exams will cost a lot of money. If you do not qualify and want to retake the exams, you have to pay the exam fees once again.
So, unless – you are dedicated to settling abroad as a dentist and you already have a solid back up (like some relatives already settled in the USA) – it's not a wise investment to take the jump. It is just like jumping into the sea without knowing how to swim.
Hence, prepare your groundwork very seriously. Review and assess all your resources. Evaluate your dedication to prepare for the exams. Double-check your financial resources (for exams, for VISA, for Travel, and additional two years of education fees in case you pass the qualifying exams). Have consultations with your sponsors or family members multiple times to check for any loopholes or deficiencies.
Only when you are 100% confident about the points mentioned above, then only you can take the chance of trying to work abroad as a dentist.
But of course if one does make it finally abroad as a good dentist then you can be one of the few ultra-successful dentists, as unlike India, dentistry abroad is one of the highest-paid jobs. The top 10 rich dentists are all from Western and European countries.
---
Dental Practice management: Meet the Top 10 Insanely Rich Dentists in the World. Learn from them How to create a Dental Empire? Financially, dentistry all over the world is going through a mixed patch. Some locations it is booming and some it is not.
---
But in the end, it's you who have to decide and weigh the advantages v/s disadvantages of trying to settle abroad, as the personal situation varies from one individual to another.
It's a Long Journey as a Certified Dentist Abroad, but even if you land there, it's again an uphill task because of the change in culture and practices.
Even after going through all the hardships you somehow land up abroad, success won't come overnight.

It's a foreign place with its own culture and own set of rules regarding every aspect of life that's very different from what you are used to in INDIA. Dentistry abroad is full of legal issues and a high emphasis on consumer rights.

For example, a simple error in root canal treatment in India as a result of which a patient loses a tooth might be hushed away. But in Western countries, the patient might sue you for millions of dollars.
---
There is another easy way to go abroad
Option #5: What After BDS?
… See Next Slide …
The Gulf Countries
5. What After BDS:

So what is the easier way to go abroad ??? GULF ???
The best way is to invest where you can get returns. In the previous slide, we saw that settling in the USA & European countries as a Dentist is both time & money consuming.
Compared to that, going to the Gulf & Middle East countries (United Arab Emirates) is relatively easier.
One sure shot way is to be vigilant when they recruit in the gulf. There are many frauds out there who will promise you to take to Gulf very easily. Be alert and do proper research.
It is always better you do it after PG/MDS, as there is a demand for dentists with a higher degree. The more experienced you are the better are your chances of getting an opportunity to work in Gulf countries though you can go after your BDS also.
Working As a Health Professional In
United Arab Emirates (UAE)
There are 3 different Health Boards function in UAE and the Emirates in UAE are grouped under the 3 separate boards. You need to qualify the assessment and evaluation from the Board to get the license to work in the Emirate under its governance.
For Dubai:
Dubai – For which you have to appear DHA exam and then you can practice only in Dubai and not anywhere else.
For Abu Dhabi & Al Ain:
Abu Dhabi and Al Ain – For which you have to appear for HAAD exam and then you can practice in Abu Dhabi and Al Ain only.
For Sharjah and rest:
Fujairah, Sharjah, Ras Al Khaimah, and Ajman – You have to appear for MOH, and then you can practice only in the above mentioned 4 emirates only.
So think about which emirate you wish to practice and then accordingly prepare for the exam and the process. Each examination has its own site and you have to go through a meticulous process to get selected.
Hence, before you plan your career in the United Arab Emirates or Gulf/Middle East, be clear about the following points:
List out the Emirates where you want to work. Make a list from most preferred to least preferred.

Depending on your choice of preferred Emirate, check out the health board that you need to follow.

Understand the License Applying & Qualifying Process related to your preferred Emirate and Health Board.

For example, if you want to work as a health professional in Dubai, then you need to Qualify the Licensing Process by Dubai Health Authority (DHA)

Arrange all the documents necessary as per the health board (MOH, DHA, or HAAD) you fall under (based on your choice of Emirate)

Start the Licensing Process.
If the Govt. in the middle east recruits you then believe me you have hit a jackpot! They pay for your travel expenses, stay food, and all!
You spend on your personal clothing and some miscellaneous things and in the middle east, you have little to spend on!
So all the money will be your asset. You can come back here and then put your clinic or have a lavish lifestyle.
In case you don't get a Govt. job, with your MOH, DHA, or HAAD degree you can apply for jobs in private hospitals. They pay a very good amount of salary. So, it will be very good for you financially.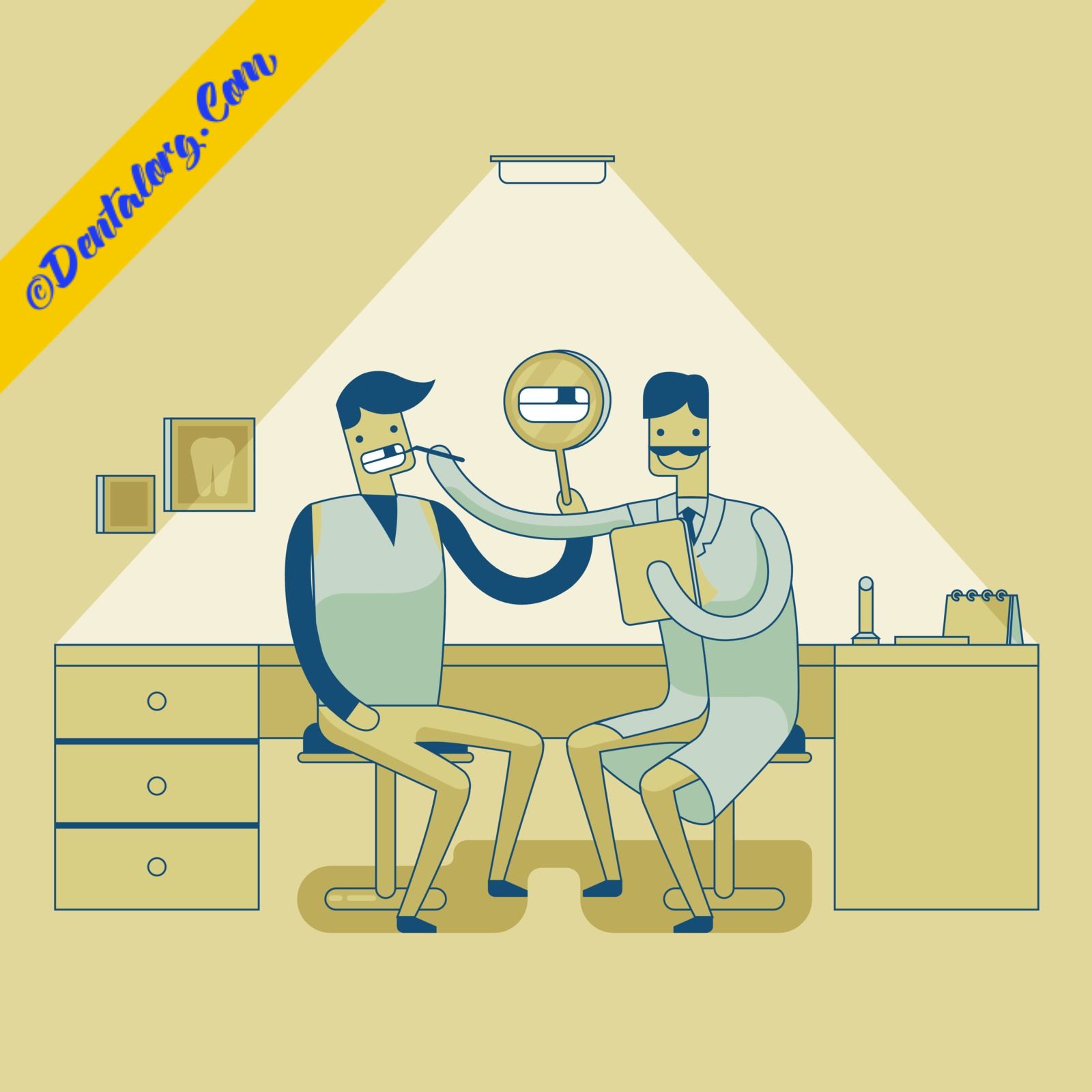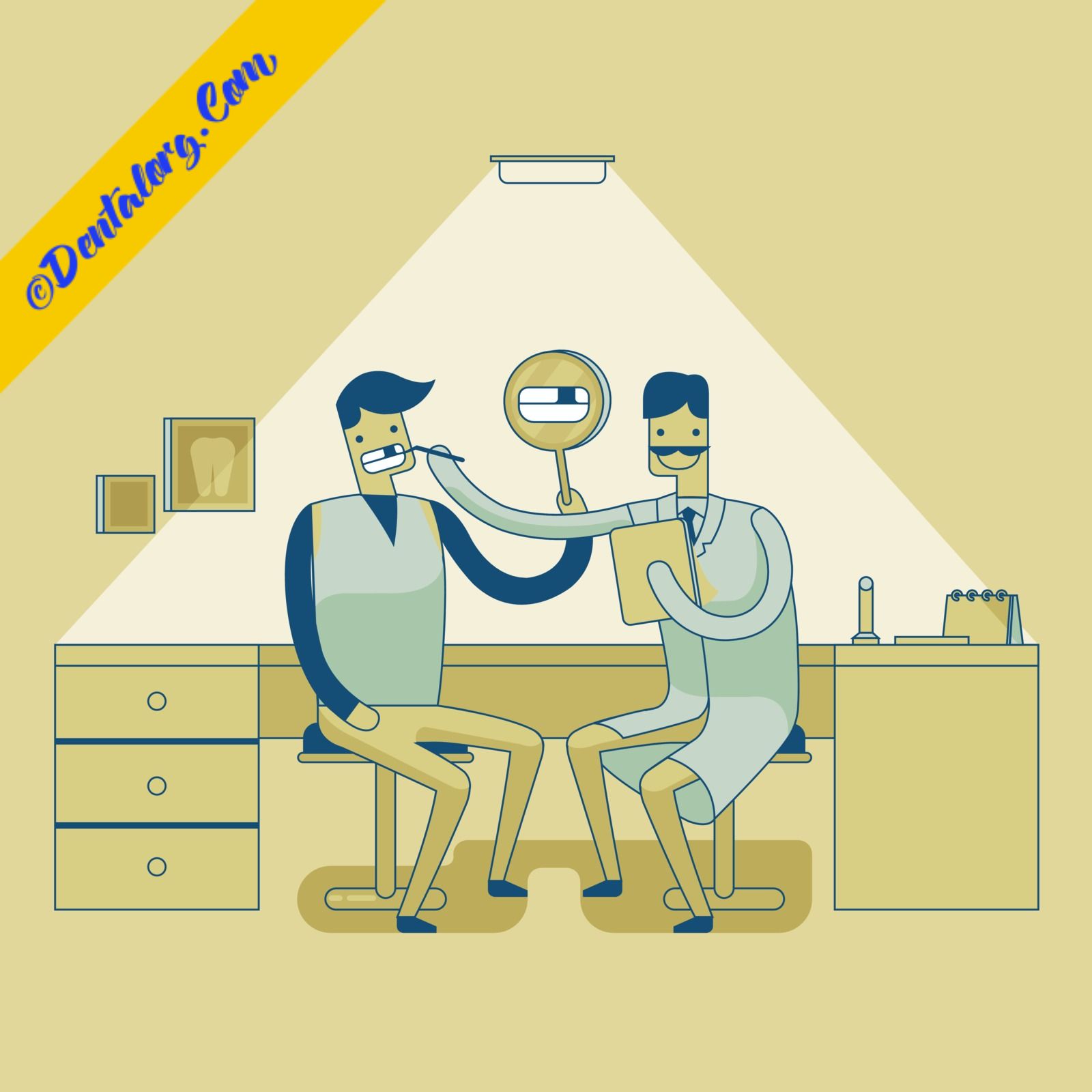 Read the article below with detailed resources on how to work in the gulf and middle east countries as a dentist
Welcome to the series of articles, that will give you a detailed information on working as a health professional in the United Arab Emirates (UAE) and other middle east countries. We will be covering various health professions (Dentist, Nursing, Dental Hygienists etc.)
The UAE is a federation of seven emirates – Abu Dhabi, Dubai, Sharjah, Ajman, Fujairah, Ras al-Khaimah, and Umm al-Qaiwain. Political power is concentrated in Abu Dhabi, which controls the vast majority of the UAE's economic and resource wealth. The two largest emirates – Abu Dhabi and Dubai – provide over 80% of the UAE's income.
Remember, though easier, but still going to gulf countries to work is like going to any other foreign country with its own sets of cultures. Some will adjust to it and some will not. Many doctors have created a better financial future for themselves and their family by working and earning in gulf countries.
One point of caution: As mentioned in the last slide, there are always changing VISA & immigration rules. So, you need to keep a track of all the changes. Always go through the official and trusted sources and avoid taking any unverified shortcuts.
---
Have you ever thought about the Indian army (or Army of your country) as an alternative career source
Option #6: What After BDS?
… See Next Slide…
6. What After BDS: Army Dental Corps is a good idea … you know why?
Here we are just mentioning the Army Dental Corps in India. The army of every country has a Dental Corps Divison and you need to check with the official army website of your own country.
In India, under the Army Dental Corps, only civil dental surgeons are recruited for the job. No competition from any dentists from armed forces colleges as they directly qualify for the army job once they graduate from the armed dental college!

The posts are available to both BDS and MDS. So, it is a great opportunity for BDS graduates to apply. BDS graduates who have completed an internship or going to complete an internship before the stipulated time of appointment can apply for the dental corps openings. A minimum aggregate of 55% is required in the final year BDS exams to apply.
Candidate must have mandatorily appeared in the National Eligibility-cum-Entrance Test, NEET (MDS)- conducted by the National Board of Examinations (NBE), New Delhi.
The selection process has the following steps:
Apply the online submission form within the stipulated time with all the required documents
Shortlisting of the candidates for interview. The list of the candidates who are shortlisted for the interview is based on the marks secured in NEET (MDS)-2020 & other eligibility criteria
Shortlisted candidates will be called to appear for an interview before a duly constituted Selection Board, at New Delhi to assess their suitability & merit for grant of Short Service Commission (SSC) in Army Dental Corps.
The final merit list for Grant of SSC in the Army Dental Corps will be based on the performance in the interview alone.
All the candidates who are provisionally placed on the merit list will have to undergo a detailed medical examination for ascertaining their medical fitness.
Only those candidates, who are declared medically fit, will be eligible for grant of Short Service Commission (SSC) in the Army Dental Corps.
Selected candidates/ Civilian Dental surgeons will be granted Short Service Commission in AD Corps in the rank of Captain, from the date specified in the offer letter.
The tenure of SSC Officers is five (05) years, extendable by another nine(09)years in two spells, first five(05)years, and second of four(04) years. Total SSC tenure of fourteen (14) years) for those who are willing to continue.
So, is it sensible to try for Army Dental Corps?
Short Answer: If you are a BDS graduate with 55% marks in Final BDS, you must apply for the Army Dental Corps, whenever the openings are published on the army website.
The selection is completely based on how good you perform in your interview. So, plan ahead and give the best short in your NEET Exams to score good percentile. Candidates are shortlisted for the interview in the ratio of 1:10, i.e. for each advertised vacancy ten candidates will be called for interview. So, if 50 posts are published then 500 candidates will be shortlisted for the interview. Thus, you might have the chance to be called for an interview. So, have faith and apply for Army Dental Corps.
If you manage to clear the interview and medical evaluation, you will get the joining letter for Army Dental Corps Short Service Commission. It's a central govt. defense posting and has many advantages:
You get a chance to be a part of the Indian Army, which itself is highly respectable.
With time you get a promotion and can rise to a higher level in the army. You start as a Captain on entry. You are

eligible for promotions up

to the rank of Major (or Equivalent in Navy & Air Force) after four years & six months of service & Lt Col (or Equivalent in Navy & Air Force) after eleven years & six months of

service.

You can be appointed as Dental Surgeon in Army, Air Force & Navy.
Pay is good with lots of perks, that are available to army personnel.
It's a package of money and respect with the satisfaction of playing a role in the defense of the country.

A warm welcome to all dental students. Dentalorg.com has brought to you regular updates on Army Dental Corps. This article is collected from the experiences of the past candidates who appeared for the exam.
The openings for the Army Dental corps are published every year and you need to apply at the correct time.
Seats are limited and Competition is tough requiring a good career and interview-facing skills from you.
For a fresh BDS graduate or MDS, Army Dental Corps is a good option. Yet there are certain points that you must be aware of:
Army Dental Corps is SSC (Short service commission) which lets you work for a max of 14 years to the rank of Lt Col.
After the completion of 14 years, you may apply for your SSC to be converted to PC (permanent commission). But there is no guarantee that it will be approved as it is not in your control and gets influenced by the availability and various other factors.
If your SSC does not gets converted to PC: then you will have to leave the service.
You will not receive any pension, medical benefits after leaving the service as all these are applicable only to PC (Permanent Commission)
After 14 years when you leave the service:

You leave the Army Life and get back to the Civilian World. T

he major problem people face is that after spending a long time (the majority of the time when you are young) in the Defence environment, it becomes very difficult to adjust outside. It might be like starting your career as a fresh dentist again. You will have to slog to kick start your private practice or compete again (after 14 years in new time) with other dentists. You may also try to join corporate dental setups. But keep in mind that the establishments are under no obligation to hire you as an ex-serviceman. This transition from a Lt. Col officer to again starting from scratch in the real world may not be easy for many. (And to add in the 14 years you might be married with a family and your responsibilities will have increased)

Hence, if you consider in total practicality: The SSC Army Dental Corps is great when you just consider the present. But when you think 14 years down the line, you will have some serious questions for when you leave the service.
Is there any way the Army Dental Corps SSC can be converted to Permanent Commission?
On completion of two (02) years of service as SSC officer, as on 31st March of the year of application, SSC Army Dental Corps are eligible to apply for a limited number of vacancies available for Departmental Permanent Commission (DPC) provided they have not attained the age of 30 years (for BDS candidates) and 35 years (for MDS candidates) on 31 Dec of the year of application for DPC. This is subjected to availability and requirements.

---
Check Next Slide
Career Option#7: What After BDS?
7. What After BDS

: OPENING A CLINIC: BE SELF EMPLOYED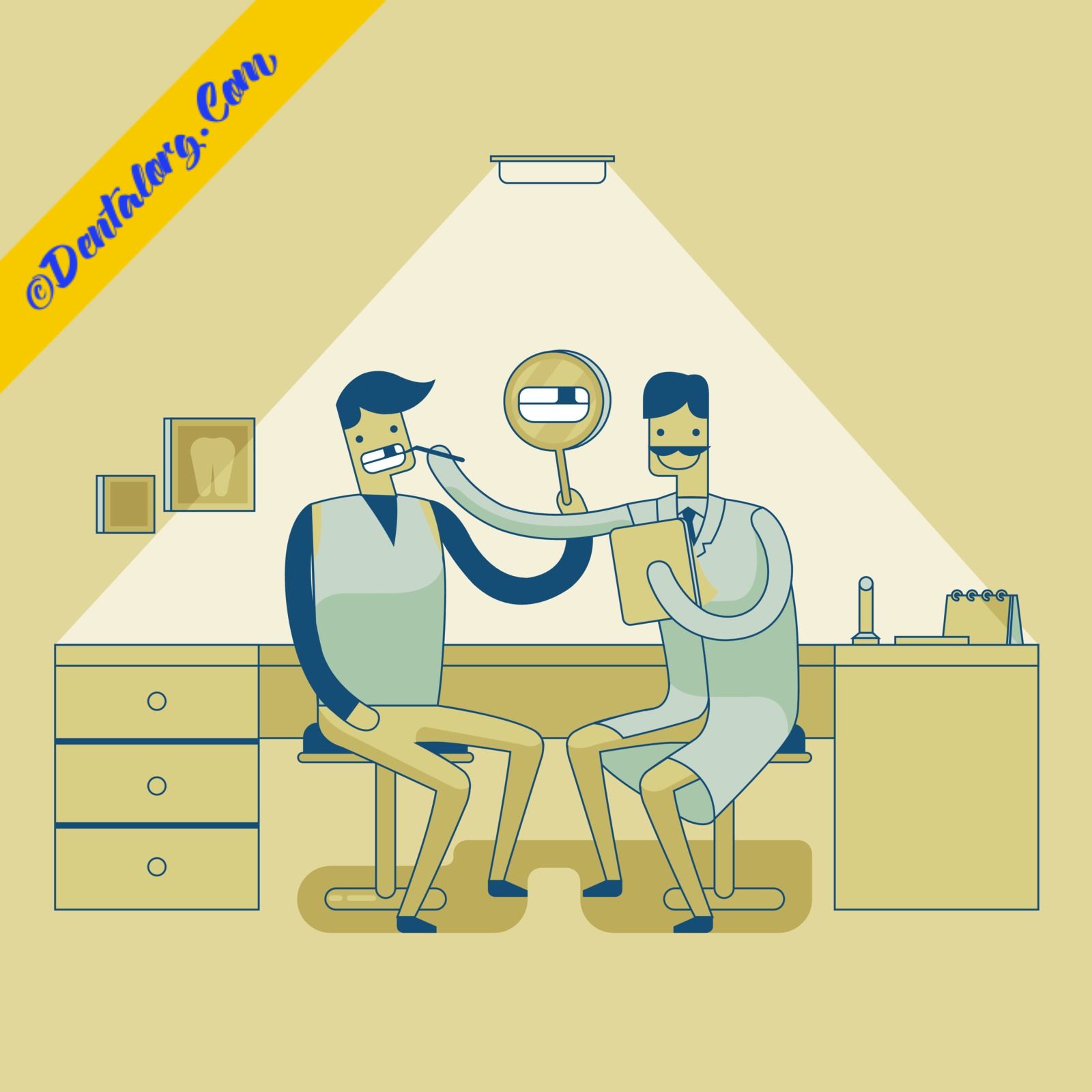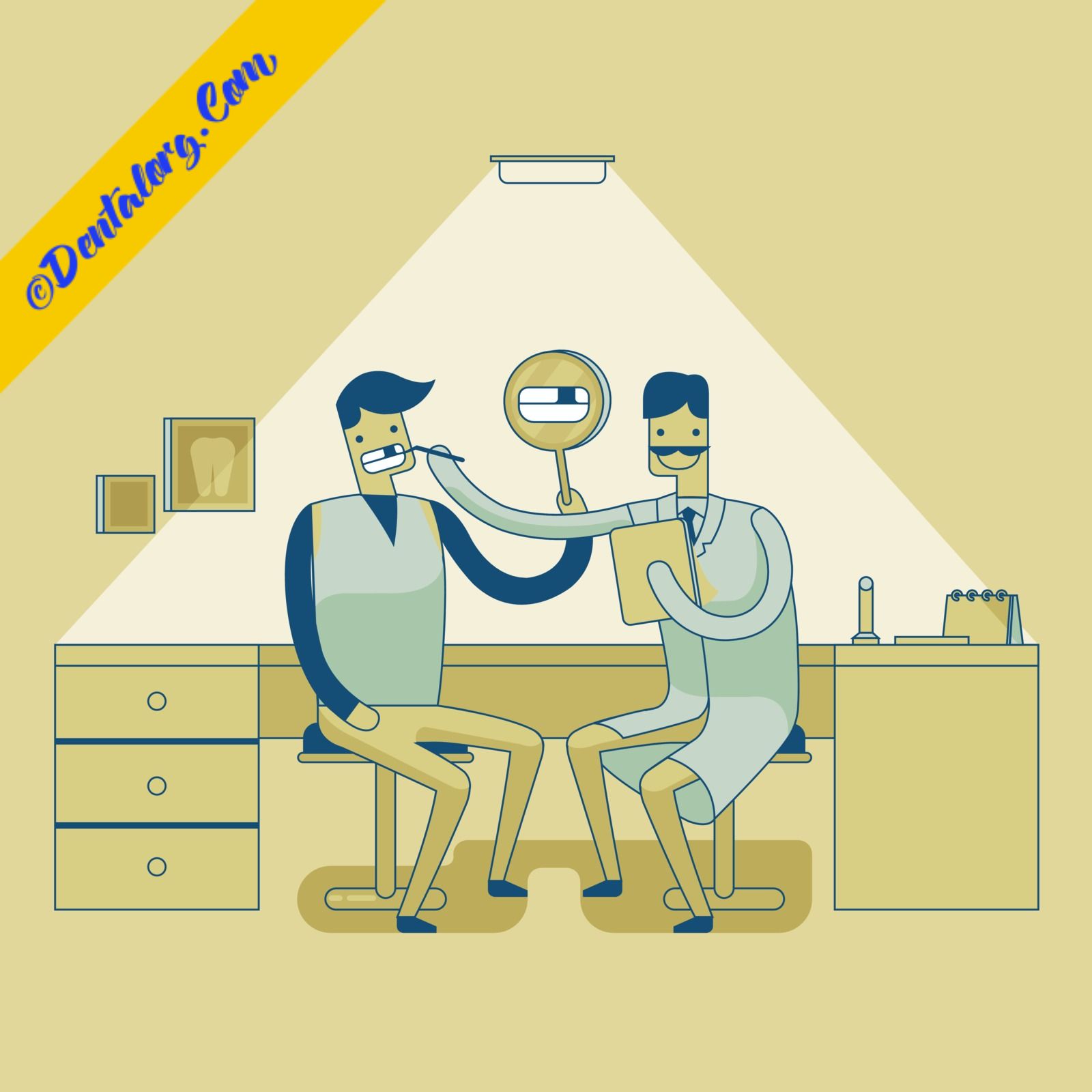 The journey from 1st year BDS till the 4th year BDS + Internship is nothing less than the effort that is required to cross a mountain without any gear. But as you approach the completion of your internship, you are already in deep thoughts regarding What after BDS?

There can be multiple career options (that we are discussing in this article).
However, there is one option that is evergreen for every dentist: To open & establish their own clinical practice.
Its a dream of almost every dental surgeon to have their own dental practice and to see it grow as the years' pass by. In many ways, it is an entrepreneurial venture, where you are the CEO who needs to manage a private health establishment taking care of: patient care, legalities, modern treatments, newer methods, updated equipment, and of course, financial management.
By the time a dental student completes the internship, the youthful exuberance of being a doctor gives way to the reality of the situation that they find themselves in, in regards to career and earning capacity. They are faced with a lot of questions as to What After BDS? The peer pressure and constant comparison with friends/relatives from other streams who have started earning make the scenario tougher. I have come across cases, where even BDS students who Topped every year, are feeling disillusioned and inferior at the current state of their career. They start questioning their career choice.
So, one of the most common actions in this scenario is to set up your own private practice. It is easier said than done. It requires a lot of planning. However, there are certain benefits of starting your dental practice early.
Some open it right after passing and some take little time.
You have time and youth on your side to work hard and establish your dental practice. Being young also provides you the cushion to bounce back from any failures with better plans.
There is always demand among patients for a good dental setup. A dental private practice is still profitable if managed properly
2 to 3 year s down the line, your dental practice will pick up. You also have the option to try and get into MDS in one of your preferred dental specialties. Its a case of the best of both worlds. You already have a practice that is thriving + you are now a post-graduate (MDS).
You also have the choice to complete specialized diploma courses such as Laser, Implants, etc. With time your practice brand gets the name and you can join as instructors for the specialized dental skills.
Unless you change your career stream or get into academics, Govt. jobs, or Army: sooner or later you will plan to open a private practice.
But you have to remember it is not a simple thing. You need to manage and plan your finances properly.
A proper estimation of how much finance you have/can manage and how much you will need to spend is crucial.
Dental private practice is an investment-oriented profession.You will have to invest and wait for the icubation period before you can hope for any sizeable returns/profits.
Setting up a dental practice and practice management are big topics to discuss. At DentalOrg.com, we have a great collection of articles explaining in detail about every aspect of setting up a dental practice. So, I will break down this vast topic into a few separate articles. Each of these articles will give you valuable information on all the aspects of running a professional/clinical practice. The articles have been written by experienced practitioners and dental professionals who are experts in Dental Practice Management. Don't miss any of the articles below.
Articles on Clinical Practice Management & Stages of Dental Practice
Learn about 5 stages in the professional life cycle of a dentist. We are taught dentistry but no one teaches us the business cycle of Dental Practice. This lack of knowledge regarding the business aspect is hurting the dentists in the long run.
Dental Practice Management: How To Make A Good Dental Clinic With Minimum Investment? This post will tell you 7 Best Ways to do so. This article is for all those young dentists planning to open their dental clinic/set up.
Very essential for a successful dental career & dental practice management. How can a new dental graduate start a successful practice and make it profitable in the shortest time? By NOT MAKING 10 MISTAKES You must read to avoid these TOP 10 Mistakes that will enable you to have a profitable dental practice in a short time.
The success or failure of every dental practice and health establishment depends on the number of clients visiting it. In this post, we will read about 9 ways that every dentist can use to get new people to visit their dental clinic.
Articles on Financial Aspect of Dental Practice
Every venture in this world needs financial investment. Same is true for dentists also. Establishing a new dental practice or expanding an existing dental practice also requires investment. However, then it gets tricky. Arranging finance is not easy, and any wrong choice can put you in a financial spot.
Introduction: Having a successful career in dentistry does not depend only on your dental skills. Success in dentistry is an amalgamation of many factors. One of the most important factors that have a massive impact on the success or failure of any dental practice is " How the dentist manages the money?
In this post, we will discuss 7 Tips by Warren Buffet and how dentists can use these amazing business tips in their dental practice. Running a successful dental practice in many ways is similar to running a business model. What are the similarities between running a business and a dental practice?
In this post, we will explore the possibilities and advantages/disadvantages of opening a dental practice in a small town compared to much wanted urban areas. Therefore, this post is aimed at both new dental graduates and also for experienced dental practitioners who wish to expand further.
As a dentist be assured that you have chosen a viable profession with a high rate of proven success stories from all over the world. On the whole, dentists are one of the most top tax paying group of professionals, across the globe.
Dental Practice Management. How to financially protect your clinic? How to financially cover your family? How to pay for consumer cases against your clinic? This post will give information on the insurance policies that can protect a dentist. Introduction: Insurances for dentists for their practice & family. Why Dentists need Insurances?
Dentistry is a universal profession. By universal, I mean that – Dentists are present in different countries and different cultures. They are the major group of health care provider. But dentists from all over the world have one big concern that is common to every dentist.
---
Check Next Slide
Career Option#7: What After BDS?
8. What After BDS: MBA In Hospital Management & Others +
Starting Entrepreneurial Ventures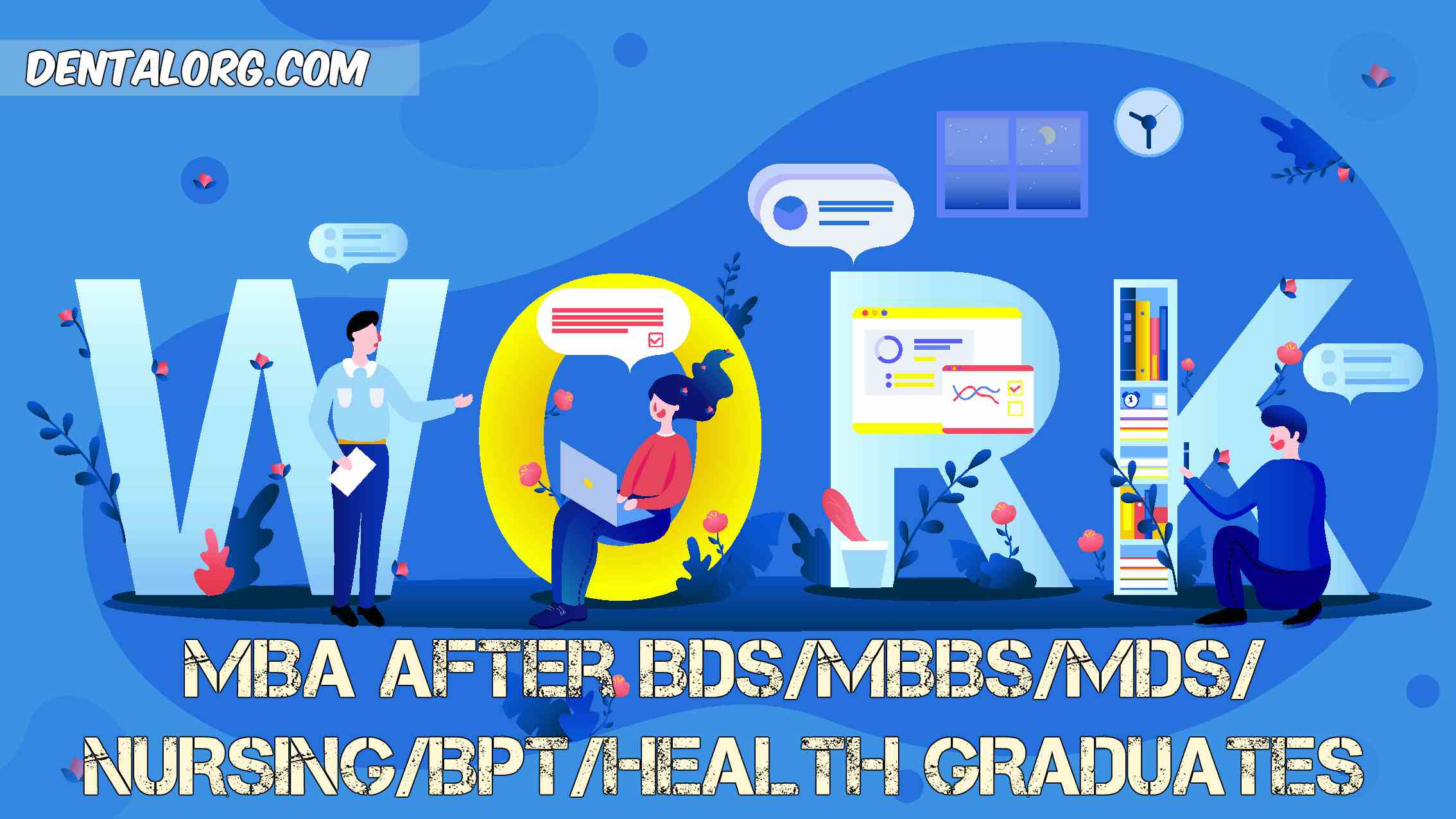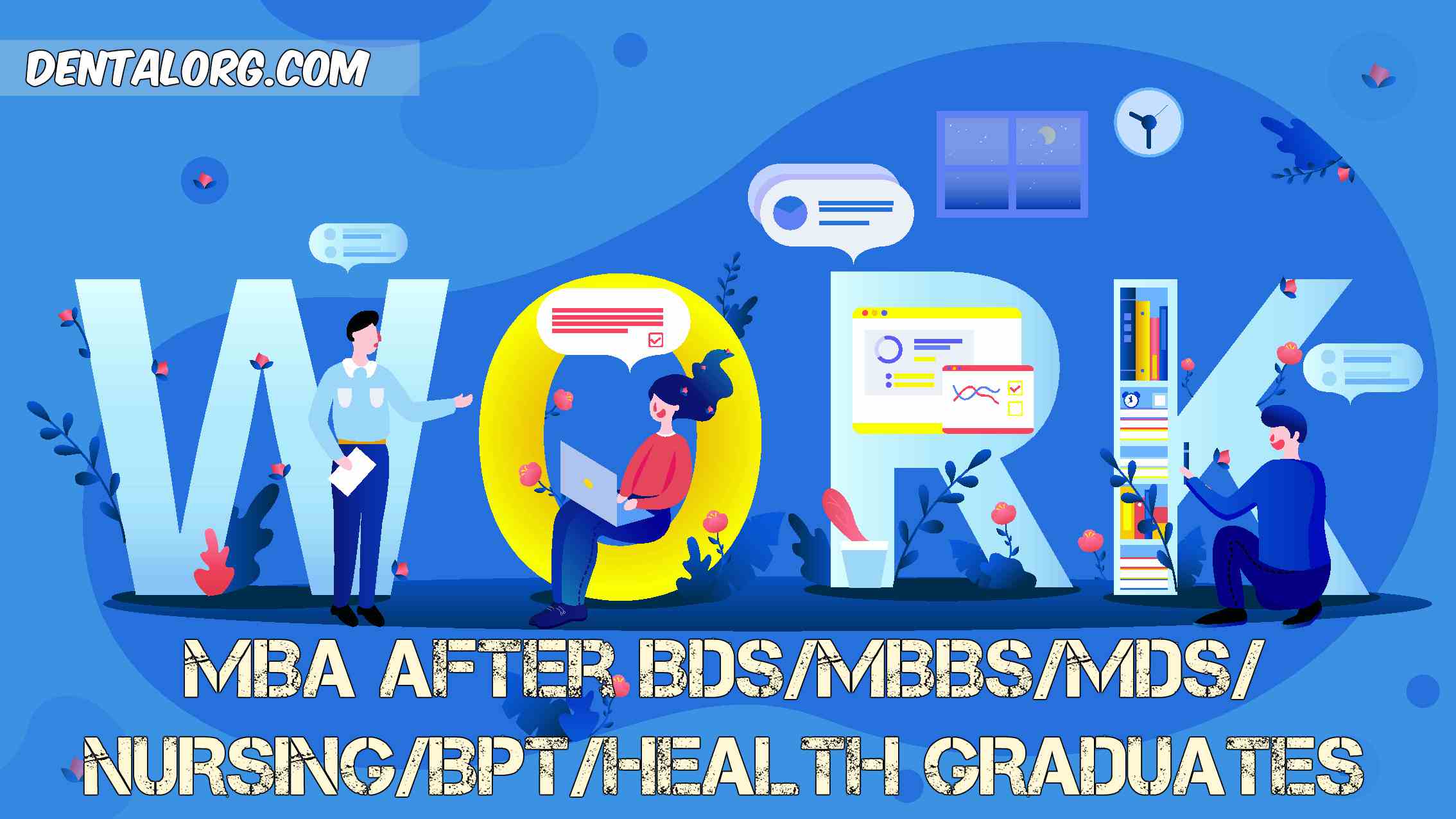 As a dental graduate searching for What After BDS, many would have told you about the option of an MBA. There are multiple such stories where BDS graduates are emerging out as a success after choosing to do an MBA post-dental graduation. However, rather than getting swayed by others' success, you need to know more about this option. Then you can decide:
What career options MBA provides you?
If an MBA after dental graduation is the correct choice for you?
---
Is MBA the correct career choice for you?
If you are someone who wants to break the mold of traditional dentistry, in general not very happy with being a regular dentist and passionate about entrepreneurship, dreams of working in big corporates, marketing & administration, then an MBA after your dental degree can be a good choice to pursue. It is an option open for both BDS and MDS.
---
Is there any particular stream of MBA that is better for a Dentist?
You are of course planning for MBA as you want to move away from the regular life of a dentist into the corporate lifestyle. As your core expertise is in the health practice and patient care sector, an MBA degree in hospital management or Finances with Digital & Offline Marketing will be an effective addition.
How can you get admission to MBA?
You will need to be eligible for the MBA course and also qualify the entrance exams
Candidates who are applying for MBA courses after MBBS, BDS, or MDS must first ensure that they are eligible for the course. While the MBA eligibility criteria are common across most of the colleges, some colleges have specific requirements for their course. (for example, ISB – Indian school of business prefers 2 years of working experience after graduation). These may be related to work experience or marks in the qualifying degree. Here are the details of the eligibility criteria for MBA in India.
Candidates applying for an MBA course must have completed a graduate degree. An MBBS?BDS/MDS degree is considered valid for MBA admissions.
The college or university that has granted the MBBS/BDS degree must be recognized by the University Grants Commission (UGC) and the Medical Council of India (MCI).
Most of the MBA colleges in India require applicants to have scored at least 45% – 50% aggregate marks in their graduate degree.
In addition, colleges also require candidates to have received a passing score in all of their graduation subjects.
Some MBA courses may require candidates to have certain years of work experience. This is especially true if you are going for a Part-Time MBA or an Executive MBA course.
Eligible candidates may also be required to qualify an MBA entrance exam. Depending on the requirement specified by their college, candidates may have to appear for an exam such as CAT, CMAT, GMAT, XAT, etc. Some MBA colleges also offer merit-based admissions on marks in graduation.
Is it possible to take admission into MBA without appearing for entrance exams?
Direct MBA admission without entrance exam is offered by some private MBA colleges and private deemed universities in India. These colleges charge moderate to high fees for direct MBA admission.
Direct MBA admission without entrance exam is a good option for those who prefer to opt-out of the MBA entrance exam preparation. If students are not interested in getting admission to top B-Schools like IIMs and others, direct MBA admission is a positive option.
Please note: If your goal is to get a good placement with a high salary package in reputed corporate establishments, then a direct MBA (without entrance) is not the correct choice. In that case, you should try to get into top business schools via entrance exams such as CAT or GMAT.
I am already working in a private clinic/corporate hospital/college as a faculty/own business. Can I do an MBA?
For health professionals who are already working and also want to do an MBA, distance MBA is the correct choice. In a distance course, you do not need to attend the regular classroom schedule.
One of the major advantages of distance MBA is its affordable fee structure in comparison to the Executive MBA. Over the years, considering the growing demand for distance MBA courses, top institutes in India have started to offer UGC/ AICTE-approved distance MBA courses with an aim to help the classes get their MBA certificate without going through the rigor of classroom and college campus.
Usually, a working professional or even a fresher chooses a distance MBA to gain exposure to industry relevance. In the current scenario, the MBA has become a mandatory qualification for career progression in varied fields.
What MBA streams are best suitable for BDS/Health graduates to progress in my career?
MBA has multiple streams to select from – finance, human resource management, information technology, logistics management, business management, marketing management & digital marketing.
If you desire to work in varied sectors then a management degree in the streams above will help you. However, if your core target is working in the Health sectors then MBA in Hospital Management & Marketing will be more suitable.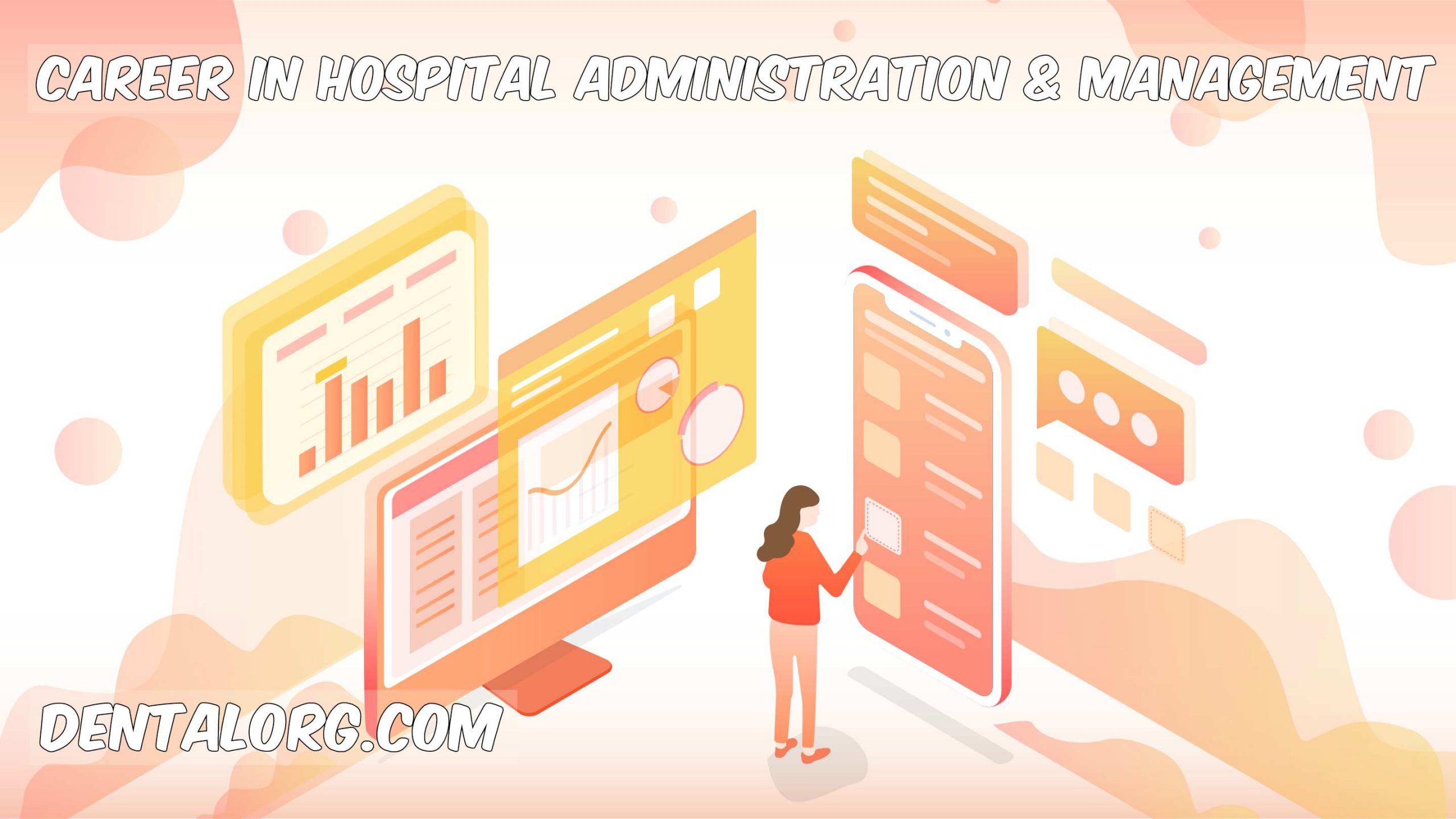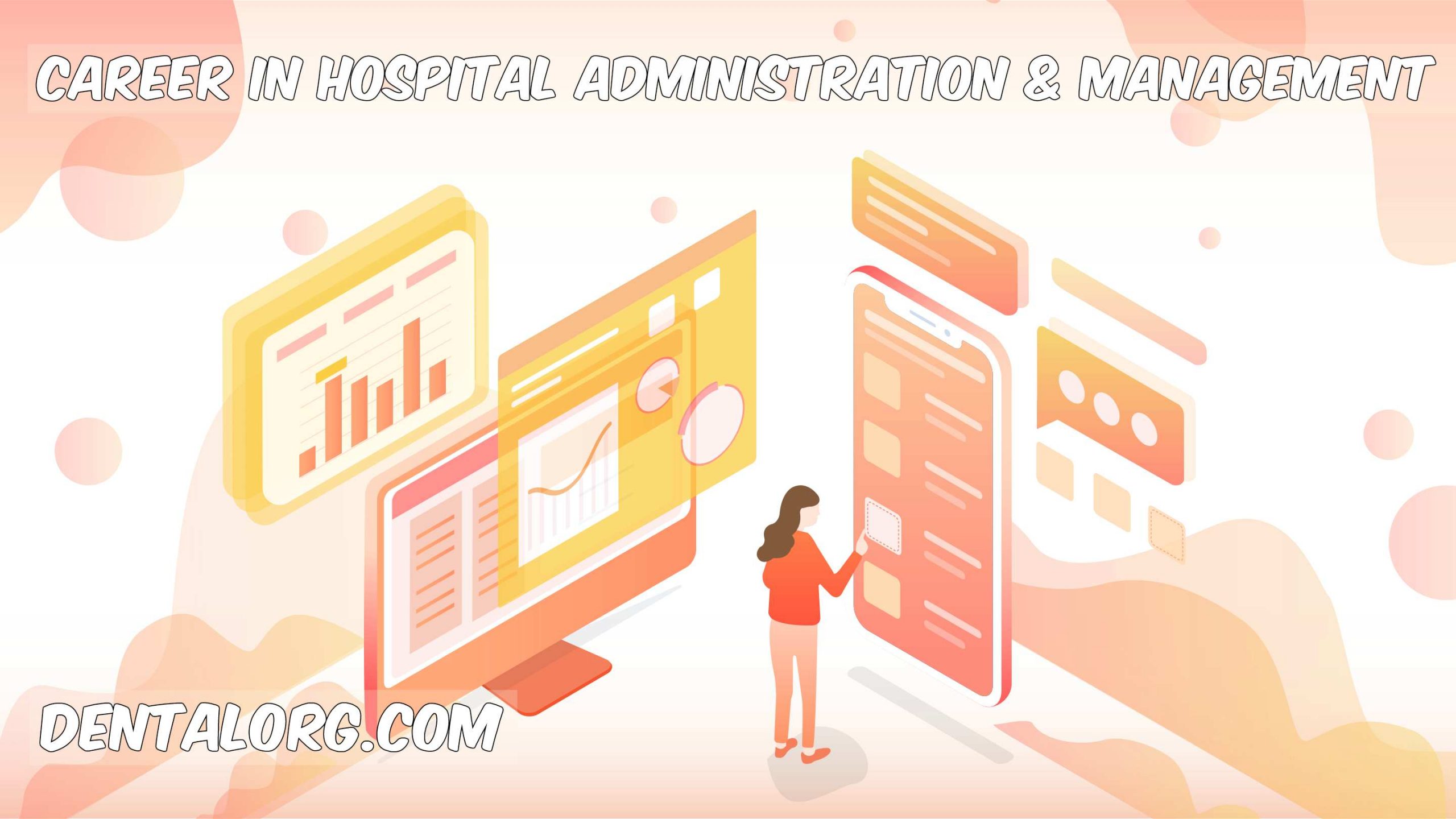 MBA in Hospital Management provides professional expertise on how to manage a hospital setup, improving patient care, and enhancing the brand value of the hospital. An MBA in marketing or digital marketing helps you in getting placements in various health-related products and companies – dental equipment, medical equipment, pharmaceuticals, online health carts, health apps, health magazines, and various other health-related ventures.
Point to note: You can expect for a direct placement in the best companies/start ups and TOP corporate hospitals if your MBA degree is from a reputed business school. Otherwise, you will have to work in multiple limited scope ventures before you can make it into the top companies. So, if you are serious about starting with a good placement after BDS/MDS/MBBS, then it's PARAMOUNT that you prepare for the MBA Entrance with utmost sincerity and dedication to get admission to Top Business Schools.
What about entrepreneurial ventures?
MBA or No MBA, entrepreneurship is open to all. If you have a great business model that you think can make a difference to the market, then you can always try to make it work as an independent company. Even the core work of a dentist – establishing a private practice, is a start-up venture which over time gets established as a stable venture.
If you have plans to start your own company after BDS/MDS/MBBS, you can definitely do so. An MBA degree will help you learn finer business acumen that will help you in managing the business better. It also depends on your financial background. Establishing your own company demands time and investment (personal and as well as from the market). It may not be easy for all. So, it advisable that you first work to build a feasible/stable career for yourself. And at the same time, keep working on your entrepreneurial venture to make it stronger. Once you feel the groundwork preparation is adequate (in terms of finance and feasibility), then it's a better time to give more of your working time to your venture.
Personally, I know many doctors, who for multiple years kept working to develop a business model. In the meantime, they kept working in their regular careers. Only when they were fully prepared, they ventured more into the entrepreneurial space. It's not that they were not ambitious. Its because they realize that – Being an entrepreneur is unpredictable. It may or may not be a success. For each celebrated successful entrepreneurial story, there are many that did not work.
Being an entrepreneur has many great points. You are the boss and creating a company. You are becoming a job creator. It also comes with its own share of stress and problems. There is one route that many young entrepreneurs adopt – develop a great concept, apply it to the market at a limited scale, prove the workability – scalability – profit model, and approach top corporates in the sector to take the operations under their umbrella.

At DentalOrg.com we have discussed at length about the various aspects related to MBA after BDS/MDS, Hospital Management, and related topics. Check the articles for better review of the MBA option after BDS/MDS
Welcome To The Most Complete Article That Discusses All About MBA Hospital Administration After Dental Graduation & Is it a Good Career Option in 2015 The article has many details. So we have broken the article in to many small slides so that you can get all the information in an easy to read manner In the modern era dental graduates have become persons with very high aspirations.
Hospital administration is the management of the hospital as a business. The administration is made up of medical and health services managers (sometimes called health care executives and health care administrators) and assistant administrators. Administrations range in size and the duties of the administrator depends on the size of the administration.
---
See Next Slide
Career option#9: What After BDS?
Masters in Public Health Dentistry
9. What After BDS:

MASTER IN PUBLIC HEALTH (MPH)

Another modern-day career stream that many many are opting for after BDS/MBBS/MDS

What is MPH, Master in Public Health?
The purpose of Public Health is to educate, research, and raise awareness to make communities healthy. Public Health careers also can educate and promote a lifestyle that is healthy and can keep people in good health.
People with careers in Public Health are generally trying to prevent disease or injuries. The role of Public Health Officer is in the fact that he/she strives hard to motivate people to adopt a healthy physical and mental life by practicing healthy habits. Public Health Officer also teaches citizens about the pertaining health hazards and how to tackle them. So, Public Health covers a rather broad spectrum of specializations, so there are many different types of jobs and careers one can pursue in the field.
Another USP of this career is the potential chance to settle abroad.
Many doing this course, use it as a tool to shift to the USA, Europe & other countries to start a new career there as a public health official.

Some complete the MPH degree in India or their native country and then move abroad.

Some shift to the desired country and join public health course there. After getting the degree, they start working in that country as a public health officer.

Few also use this course period to prepare better for NBDE 1 & 2 to qualify for DDS or other abroad health degrees as per the country they are in.

What are the Job Opportunities
MPH is not directly related to your private clinical practice. It has a scope much wider than this. The curriculum of MPH teaches you a variety of professional topics, from epidemiology, finance to management, and much more. All these skills are applicable in a wide array of ventures/NGOs/Corporates – private, Govt. of your country, and abroad ventures too. In short, you have the option to work in a variety of sectors.
Below mentioned are some of the job profiles for the Master of Public Health course:
Public Health Management Analyst
Public Health Nursing
Epidemiologist
Health Communications Specialist
Research Scientist
Manager – Breastfeeding Initiative
Health Resources Professional
Professor – Public Health (Education sector)
Public Relation Officer
Senior Technical Specialist – Public Health
Environmental Health & Safety Specialist
Health Counsellor
Laboratory Technician
Please note: The payscale completely depends on the Scale of the company or project you work for. Also, the entry-level positions may not be so lucrative. The high paying positions are available either in Big Corporates or if you are with a minimum 7 to 10 years of working experience. You must be prepared to move or relocate anywhere with job availability.
It's a general perception that the pay scale of MPH-related jobs is much higher in abroad (USA, Australia & European countries) compared to India as the pay is in Dollars (USD) which when converted to INR displays a higher income. So, as an MPH professional, you must always aim to grab a job in an international venture (private or Govt.) or a corporate/MNC.
| Job Profile | Job Description | Average Annual Pay Scale in INR |
| --- | --- | --- |
| Biostatistician | Biostatisticians collect relevant information, numbers, and data for researching public health, environmental science, and medicine. Biostatisticians are essential to the organization and administration of public health work. | 5 to 6 Lacs |
| Management Policy Advisor | They are responsible for understanding the administration, public policy, legislation, and organizing the operation of such areas. | 10 to 25 Lacs |
| Tropical Disease Specialist | A Tropical Disease Specialist is an expert in diseases that spread in tropical parts of the world. | 10 to 25 Lacs |
| Reproductive Health Specialist | A Reproductive Health Specialist is vital to all communities, with the job role involving the very source of growing a population. Reproductive health is especially important as it has to do with the community and its most vulnerable groups—women and children. | 20 to Lacs |
| NGO Director | NGO Directors are responsible for the growth and development of NGOs. | 30 to 50 Lacs |
| Outcomes Researcher | An Outcomes Researcher handles the analyses of the outcome of any health care practice or program. They collect data from health care facilities, NGOs, corporations, government agencies, and other sources where healthcare programs and practices are implemented. | 30 to 40 Lacs |
| Health Center Administrator | A Health Centre Administrator is essential to the functions of public health. When administering health care, treatments, cures, etc., organization and administration are of utmost priority. |  10 to 30 Lacs |
| Assistant Public Health Professor | They educate others in this role, but mainly in relation to public health in general. | 10 to 25 Lacs |
| Community Activist | They are responsible for identifying the needs of the community in terms of health and addressing these by lobbying for new programs and services. | 5 to 15 Lacs |
Where to Study MPH
Master of Public Health is a 2-year, full-time program in healthcare. The program is imparted by means of a variety of teaching/learning techniques, including lectures, case discussions, practical exercises, lab work, field visits, seminars, journal clubs, collaborative learning, group discussions, assignments, hands-on training, internship, and dissertation.
The mode of admission is a relevant entrance examination which is conducted at any of State, university, and national level or by the concerned deemed university. For applying to the course, candidates need to have attained a Bachelor's degree in any discipline of Health Science from a recognized university, with a minimum aggregate score of 60%.
The course essentially aims to:
Cultivate students' health management skills to prepare them to enhance the effectiveness and efficiency of public health programs and services.
Prepare professionals for challenging careers in public health management in both public and private sectors, non-governmental organizations, as well as national and multinational organizations.
Master of Public Health (MPH): Course Highlights
Note: There are colleges in India and abroad as well providing MPH Degree
(Be sure that the college and the degree is approved by the official authorities to avoid any fraud)
| | |
| --- | --- |
| Course Level | Post Graduate |
| Duration | 2 years |
| Examination Type | Semester-based |
| Eligibility | Bachelor's degree in any Health Science discipline, completed from a recognized university |
| Admission Process | Based on counseling after qualification of a relevant entrance test and merit ranking |
| Course Fee | INR 3 to 6 Lacs p.a. |
| Average Starting salary | INR 3 to 15 Lacs p.a. |
| Top recruiting companies | WHO, McKinsey & Company, UN Children's Fund, PHFI, The Clinton Health Access Initiative, Bill & Melinda Gates Foundation, etc. |
We have compiled a detailed article discussing every aspect of MPH and the career opportunities it provides.
Master of public health for dentists and a career alternative. This article will discuss all the details related to MPH and we will also assess if MPH is a viable career alternative for dentists. We have discussed, in detail, about many career prospects available for dentists here at DENTALORG.COM.
---
See Next Slide
Career Option#10
All the Possible Govt. Jobs for a Dentist in India
10. What After BDS:

ALL THE GOVERNMENT JOBS FOR A DENTAL GRADUATE
In India, Govt. jobs have a huge fan base. It is always sought after and it comes with a sense of security and pride. So, it's natural for every BDS or MDS to be curious if there are any Govt. job options for them. The answer is Yes.
You can broadly classify the Govt. job for a dentist scenario into two types
1. Related to core dentistry. 2. Govt. Jobs not related to dentistry.
As a graduate or postgraduate, you are eligible for both types.
What are the Govt. jobs related to dentistry?
Placements in Army as Army Dental Corps (SSC) &

Territorial Army (TA)

– Upon clearing the selection process of Army Dental Corps and Territorial Army, you get placed in the Army starting your career as a captain and getting promoted to Lt. Colonel.

Army Dental Corps is exclusively for dentists (BDS/MDS) and is SSC (Short Service Commission) with a maximum tenure of 14 years. (There may be a possibility, depending on the requirement, for permanent commission – based on DPC by Army Selection Board). Once you clear the selection process of ADC, you can be placed as a Dental Surgeon in the Navy, Army, or Airforce.
Territorial Army is open for all civilians to apply (who are gainfully employed – which means they are working and financially earning/independent). You get placed in the Army starting your career as a captain and getting promoted to Lt. Colonel. Its a part-time role and you are required to report for 1 to 3 months every year for army duty. You will be paid for the duration of your training. It's a great way to fulfill your dreams of joining the Army, without actually leaving your primary profession.

Placements as Govt. Dental Surgeons – For State Govt. or Central Govt.

State Govt. Dental Surgeons

: India has more than 25 states with their own state government. Depending on the requirement, state govt. publishes the opening for state Dental Surgeon posts. Many states make these opening available to all eligible candidates in India and some states keep it domicile specific (for example: for a dental post in Tamilnadu, you need to be a domicile of Tamilnadu with proper documents)

Categories of posts:

Dental Surgeon posts (for BDS & MDS to be placed as a dentist in peripheral health centers all over the state)
Dental Surgeon + Academic Posts (MDS candidates, to be placed as Senior Residents, Asst. Professors and Professors in Govt. Medical/Dental Colleges and Hospitals. BDS may get placed as Tutor.)

Nature of Posts:

Contractual: These posts are for a particular period of time, which may be renewed for a total max of 3 to 4 years or pending to the permanent post examination
Permanent: These are permanent posts until the age of retirement.

Central Govt. Dental Surgeons: It is the same as state govt. postings (mentioned above), but the placement can be all India basis and you will work under the regulations and pay scale of the central govt. You will be working at the central govt. institutions. The pay scale and benefits are equivalent to the doctors working under central Govt.


How to apply & get selected for these Govt. Dental Posts?

Whether its the central govt. or state govt. postings, they are published at the official websites and major newspapers. For central Govt. job postings you need to check the UPSC website. State govt. posts are published in the official govt. websites of the state.

Working as a Dentist in Indian Railways:

Indian railways also occasionally publish posts of dentists for the benefit of railway employees. But in recent times, all such postings have been contractual in nature with limited duration and pay.
What are the Govt. jobs NOT related to dentistry?
I have come across many real life dentists, who after dental graduation, wanted to enter in non-dentist govt. jobs. With the help of their hard work & dedication, they prepared for the exams, cleared those, and now are placed in various state and central govt. posts. So, are the various jobs available for you to try? As a graduate/post-graduate, you are eligible for all the Govt. posts. (as per published age criteria & required qualifications in the job postings)
UPSC Posts – 3 Types of Civil Services
UPSC involves 3 stages – preliminary, mains, and personality tests. Once you clear these 3 stages you will be eligible for the services below. Based on the rank and vacancies you will be given a service. By the way, these are considered services instead of jobs.
All India Civil Services
Indian Administrative Service (IAS)
Indian Police Service (IPS)
Indian Forest Service (IFoS)
Group 'A' Civil Services
Indian Foreign Service (IFS)
Indian Audit and Accounts Service (IAAS)
Indian Civil Accounts Service (ICAS)
Indian Corporate Law Service (ICLS)
Indian Defence Accounts Service (IDAS)
Indian Defence Estates Service (IDES)
Indian Information Service (IIS)
Indian Ordnance Factories Service (IOFS)
Indian Communication Finance Services (ICFS)
Indian Postal Service (IPoS)
Indian Railway Accounts Service (IRAS)
Indian Railway Personnel Service (IRPS)
Indian Railway Traffic Service (IRTS)
Indian Revenue Service (IRS)
Indian Trade Service (ITS)
Railway Protection Force (RPF)
3. Group 'B' Civil Services
Armed Forces Headquarters Civil Service
DANICS
DANIPS
Pondicherry Civil Service
Pondicherry Police Service
Please note: It's not easy to transition from a BDS curriculum to highly competitive UPSC exams, where candidates from various streams and all over India compete with their best efforts. However, there are many success stories in the dental or health science community who have successfully cleared the exams and are now in services. Just like UPSC, there are state services exams too. You can appear for those too in your state. If you clear those, then you work for the govt. state services.
Should you try for these Govt. (UPSC) & State Services exams
You can, only if you are passionate about getting into Govt. services and are prepared to work the hardest for the exams. The entrance exams for UPSC and state services are highly competitive. The exam is tough with 3 stages. You have preliminary, mains, and personality test/interview. You must clear all the three stages. If you clear the exams the returns are great – prestige, financial security, permanent job, and the power to bring about changes in society.
---
Starting from the 1st day of BDS till finally completing MDS, a young and curious student goes through a lot of changes emotionally. Let me put it keeping myself in perspective. When I joined BDS, I particularly had no idea why am I doing it.
---
Evolving with the updating times

As the saying goes, in the job or earning market things are always on the move. So, it helps to think out of the box and gather additional skills that may pay you rich dividends. This is now more prominent with the advent of the internet and multiple ventures/startups powered by the internet (requiring skills of all types). So, if you have an additional skill, that has a need in the market, then you always have a chance to leverage it to make more earnings.
Note: The options we are discussing below, may not be for everybody. But I have come across enough number of young people from dental as well as other health sciences background, who have taken up these additional works with all seriousness & fun. And, they are making substantial subsidiary earnings in addition to their earnings from their primary profession. Many have cleared their student loans with these additional earnings. And in the current scenario of COVID19, when the regular dental clinical practice has decreased, their online works are still bringing them the required finance.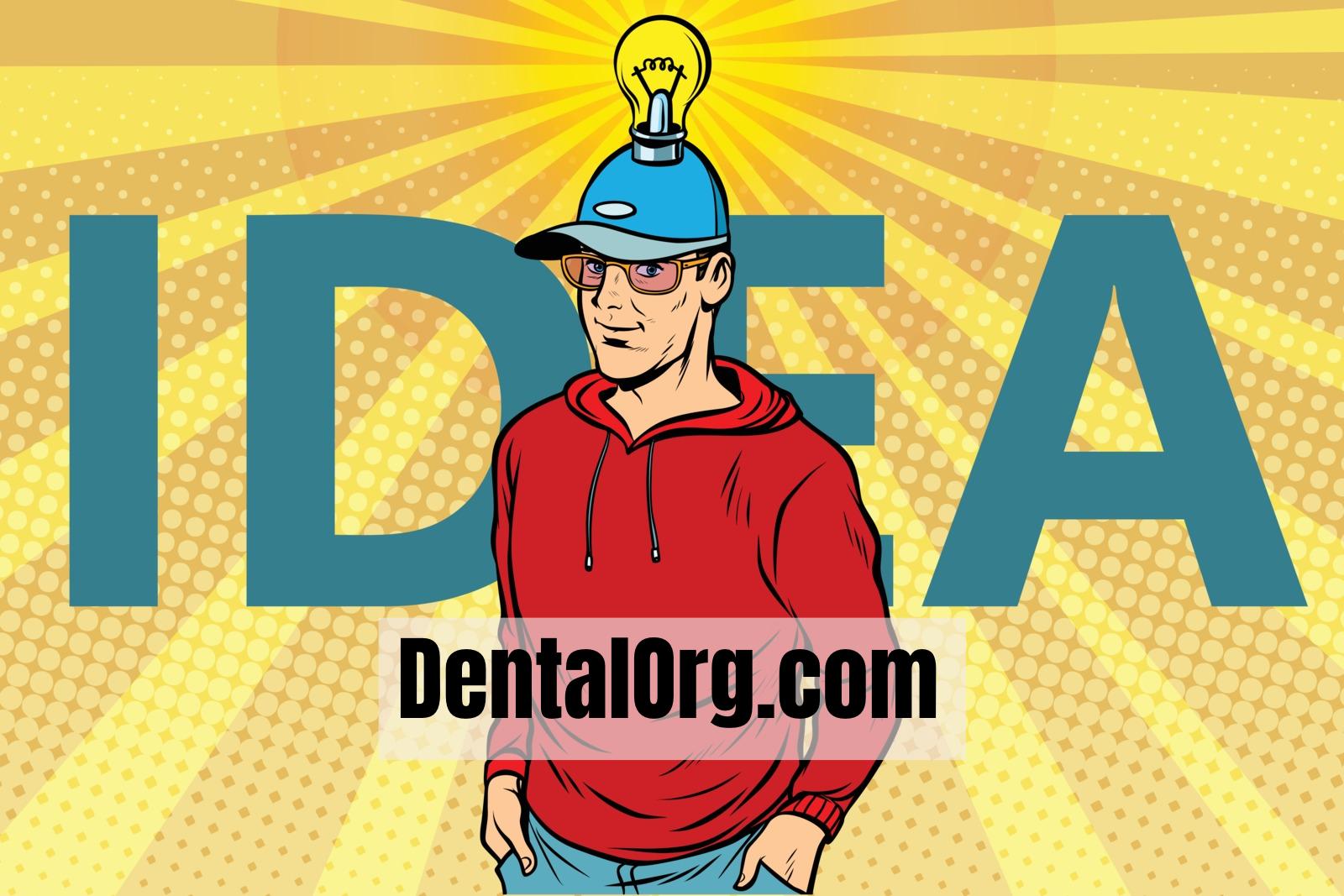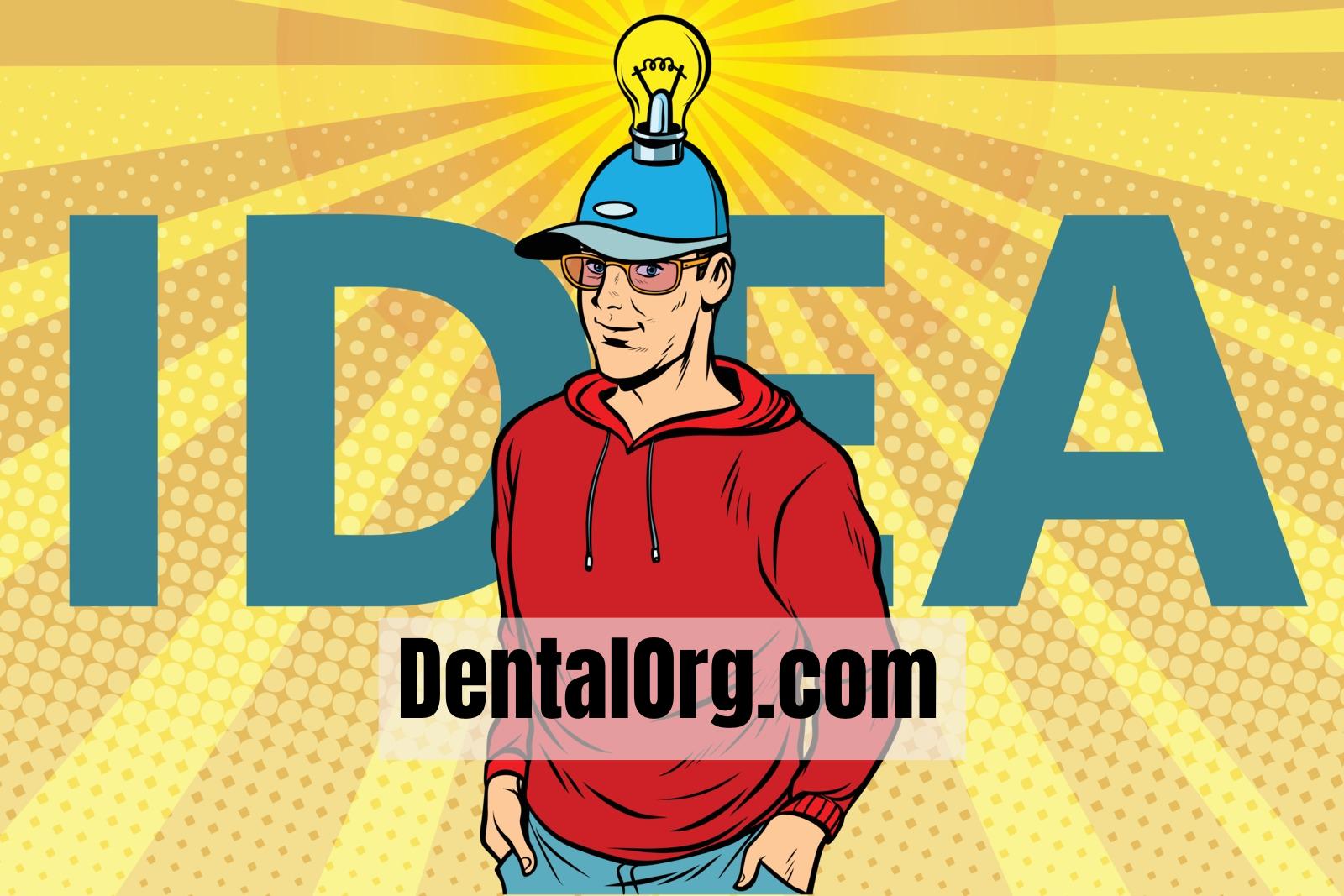 With thousands of internet-based ventures out there, there is a constantly growing need for educated professionals who could fit into various roles for companies. Do not assume that all such online jobs are for engineers and tech persons only. Every company in various sectors (Tech, E-marketing, Health, Publishing, Finance, Marketing, Designing and so many more) wants passionate individuals who know the basics for the job they are looking for and are eager to learn more.
And if you think, not many are working online from the health fraternity, you are slightly wrong. World over, young health science students, graduates and even working professionals have taken up well-paying part-time online works where their primary expertise or skills (in a different hobby) are in demand.
Benefits of the Online Works:
You are not bound by geographic location. You can work from anywhere. All you require is a stable internet connection.
There are a variety of professional works to do, even if you are not an engineer. For example, if may great in English or any particular skill that people want to learn.
In most of the companies, you get paid in USD – on a monthly or hourly basis.
With time, if you are able to secure a place in a prime online venture, they not only provide a great salary but also lots of additional perks.
Drawbacks of the Online Works:
It's not for everybody. You need to be motivated to work for it after your regular day job. Time management gets difficult.
You do not need to be a technical expert but you should know your way around the internet.
You should dedicate time to realize what skills you have that can be used gainfully. Sometimes you may need to update yourself further.
You should be aware enough to select good ventures that lay down clear-cut work details and policies. So, you must research any potential company you want to apply as a safeguard from any possible frauds.
It is not EASY MONEY. It demands a lot of hard work, dedication, and late-night work depending on your location. It's equally difficult to get a job if you plan to work under a reputed online venture. Any openings in a reputed venture are competed for by people from all over the world. And even after managing to get an online job, your work is under constant evaluation.
Can a health professional such as a dental surgeon or medical specialist work online?
Yes, they can, What you need to understand is the category of online works.
Directly related to your core specialty: Online works related to patient diagnosis and referral. Dentistry and health sciences are based on direct diagnosis and treatment. Online consultation is being used in many places to prescribe medications to manage patients' symptoms. But there is still the requirement of direct treatment. This is more applicable to doctors who are already attached to corporate setups or have established a private clinic with a steady flow of regular and previous patients. They provide online consultations via Zoom/Skype to patients and if necessary prescribe medications, advise further investigations or schedule an appointment.
You can still work in the health sector jobs that do not involve direct diagnosis or treatment. If you have additional skills along with your core dental specialty, such as E-mail marketing, social media marketing, an MBA, online content writing, etc, then you can work gainfully in health apps & websites, medical/dental equipment & product companies, Health/Dental/Medical magazines and many more options. Example: Have you noticed the e-mails and social media updates that you receive from dental companies every week or month explaining to you the details of new products and also inviting you to a webinar/product description. The persons behind these marketing are usually dentists who have skills in marketing and expertise in dentistry. They get paid an efficient salary that increases with time thus forming great side earning.
Confused! Let me give you some real-life examples of skills that people from every profession (including BDS, MDS, MBBS, Health Professionals) are using online/offline to make great additional earnings. Some of these works may be directly related to the professional expertise you are qualified in (like dentistry, medicine), and in some, you can gainfully use one of the skills that you have mastered over the years.

Working directly under an Online Venture
Benefit: You work under a company that takes care of the infrastructure, logistics, and operational costs. The pay is great in USD and the work experience also helps you in switching to other companies when the time comes.
Drawbacks: It is not easy to get these jobs in reputed online ventures. They set high standards and you'll need to go through a multistage evaluation. Also, as the pay is great so is the expected work quality.
Your fluency in English and expertise in any Academic/ Non-Academic/Technical or other skill: If your English speaking, writing & typing skills are good then it can be leveraged in many ways. (you may be asked the proof of your proficiency in English or the Academic Subject that you want to teach or the sector the company deals in like a Dental Implants company. You need to clear evaluation tests.)
Online teacher: at educational websites where you can teach English from kids to non-English speaking people.
Online expert teacher (in any specialty): Other than English, you can also teach people any topic that you have experience in – for example, how to work as a dentist in Europe, dental practice management, or public speaking skills. There so many aspects you can teach.
Online translator – Translating documents and assignments for users.
Online customer support via e-mail and chat: You can provide expert support to users for a company via e-mail and chat. The basic need is fluent and conversational English. For example, you can provide e-mail support for a dental company/online health cart, or a product/tech that you are experienced in using.
Online proofreading works – correct, edit, and improve the writing of clients.
Social media manager – Use your skills to be part of the social media management team for ventures.
The above are just a few and there are so many possibilities.
The basic premise in the above works is that – you work for a reputed company on an hourly pay basis or a fixed monthly salary. You work under a company culture, completely online along with many other people from different countries. But keep in mind, it is not easy to get through the selection in an online job. Many reputed companies have a multi-step selection approach. It starts with your e-mail application (that may be overlooked). If you get the initial response, then you might be given a series of tasks/interview. If you are able to complete the steps adequately well then you will get the approval to join as a paid member of the company.
Working as Independent Free Lancer
Benefits: You are independent. You are not answerable to any boss as you are the boss. All the profit that you make are yours.
Drawbacks: You are in charge of everything. Right from starting your venture to managing every aspect of it. Sometimes, it may take months before you start making some serious online earnings. It can also be stressful and frustrating.
If working under a company is not your cup of tea at present, then you can also use your skills to start your own freelancing venture. Some of the most popular freelancing options are:
Freelance writer: Its a very broad section including a variety of writing jobs. If you are good with words then it's an open season for you. Few examples below:

I have many postgraduate friends who provide freelancing journal editing and proofreading services.
I know multiple BDS & MDS professionals who write for various online health portals getting paid per article basis and with time many have joined as monthly paid staff writers.

Freelance Paid Survey Jobs: There is a multimillion-dollar survey market out there where all big companies spend money to get genuine users' opinions on their products, customer support, or company.
Freelance Designing, PowerPoint presentation, Data Evaluation, Data mining for journals.
In short, the possibilities are endless as long as you can work hard, have patience and persevere.
So, how should you approach these additional on-line earning opportunities?
Going freelancing or working for a venture online has its perks. But, do not get swayed by all those on-line portals urging you to leave your primary profession (in which you have invested time and money) and jump into freelancing or working for a venture full time. Take your time to get more experienced in these online works and also working to improve your primary option. As you get more experienced in managing both – then you can decide what's best for you!
The best-case scenario is getting the best from both. For example, during my post-graduation, I was completing all my duties as a resident and in the evening, I will invest 4 hours writing content for the websites of 2 European dental companies.
In my first 4 months, both companies paid me an average of $25 per 500 words+ article. (It may not be that much in the international market, but from an Indian POV, it is definitely a good amount). Per month I used to write around 4 articles.
The contents were getting good traction and social media shares. After around 6 months of freelance writing per article pay basis, one of the companies offered me a regular staff position with a great fixed monthly salary.
I got the editorial duty to maintain the company blog along with 3 other writers from France, UK & the USA. I continued the work even after completing my post-graduation and during my practice. This not only gave me a platform to share my writings but also great additional earnings.

---
---
Are these online works & earnings just HOAX, LIES or are there any truth or does anyone benefit from it?
Point of caution: Every profession in this world has hoax and lies. For example, quacks practicing dentistry & medicine and also earning thousands per month from patients. The same is the case with online ventures too. Hence, you need to be cautious before selecting. If it's freelancing then its completely under your control. But if its a company you will be working for, then check the history, reviews, background, and reputability of the company. Under no circumstance, pay any money, to anyone. No reputable company will ask for money for a job. Good companies do not want your money, they want genuine talented people to work for them.
Keeping those points of caution in mind, I have over the years worked in many online works during my entire education. Here is the short summary of works I did:
# Freelance Writing  # Freelance Proof Reading #Freelance website designing for dentists  #Freelance promotional video creator for doctors/hospitals #Freelance app testing #Freelance designing using PS and Editors
#Worked as an Online CS for WordPress Plugin company # Worked as Online CS for design software
#Managing and running my own blogs since 2009
Collectively all the works have helped me immensely over the years. It was not easy managing time between education and online works. But it helped me in so many ways.
It helped me to fund & complete my post-graduation.
Over the years I created adequate savings to help me kick start my clinic in a grand way (which I currently paused due to COVID 19 pandemic).
I invested in MF, Stocks that helped me in compounding the incoming finance.
It also taught me the skills of multitasking and managing finance.
It provides you additional skill experience, expertise, and potential earning source.
---
---
Young Dentists are ready to make their own way
Many career streams we discussed in this article are different from the traditional dentistry.
Once there was a time when a dental surgeon or a health professional always selected the traditional pathway of career. But, the younger generation today are open to good avenues even though it may be different from traditional dental career. You may not realize that its the new way! However, managing DentalOrg.com, we have come across so many actual cases, where a dentist or a health professional, chose to take a different route with proper planning and have a successful career – financially & socially.
For example, read this real-life story of a BDS pass-out who was facing the same problem as many other of her dental friends – of not being able to find a financially suitable job. She wanted to do MDS but the fees were too high. To rub salt in the wound, a dental establishment where she tried to work, offered her Rs 3000 per month (from morning 9 AM to evening 8 PM)! She rightfully was deeply insulted and declined the so-called job offer.

To start her own clinic she would need investment and she did not want to ask that money from her parents who had already spent a lot on her education. So, she took a very different approach.
---
---
She was smart, articulate, with a fashion sense. So, she tried her luck in the aviation industry and started her career as a flight attendant. After 2.5+ years in the aviation industry, she is working for Emirates and drawing a monthly salary of 2.5 lakhs INR. She is saving up money, pursuing a distance MBA with plans to join the management of a corporate dental/medical setup when she leaves the aviation industry. Today she not only supports her family financially but she is also earning much more than she expected. Also, visiting all the exotic places on earth in the job, is like a cherry on the top. If you are hard-working and have the capacity to think out of the box, then there will always be doors open for you.
You can read the complete story here:
Welcome, We are back with a new story that will interest and motivate you to think out of the box. As the saying goes " Winners don't do different things, they do things differently ".
---
… Check Next Final Slide …
for the Summary of all the points on "What After BDS"
Congratulations! You have reached the end of the article. That shows you are serious about your career and are willing to invest the time required to gather information. You may ask – with so many points discussed what is the best option for me?
So, here comes the most practical advice on a career after BDS/MDS.
Career is a dynamic concept. To understand what's best or the aptest choice for you (after BDS or MDS), you need to ask yourself a series of questions and try to get answers to those questions. Any decision in your career involves money and time. So, you also need to discuss with your elders regarding the feasibility.
With so many variable options mentioned, it's wise to note that NOT every option will work for you. Each individual is different in their attitude, resources, and aptitude. What worked fabulously for your friend may not be 53suitable for your career. So, do not just jump into any option just because someone told you that its the newest greatest career in dentistry. Below is the set of questions that you should ask yourself to get an idea of what should be your tentative next approach in your career.
Self-Questions to review for a career option of

What After BDS
Are you going to continue in traditional dentistry?

YES. I am interested in MDS.

Are you ready to prepare for the NEET MDS Entrance exam?
Arrange NEET MDS Exam coaching cost + MDS Course fees after qualifying NEET
Are you going to take a student loan for MDS or invest family-owned finance?
As you are planning for MDS then:

Do you have a preferred choice of MDS Branch?
Do you have a second preference for the MDS branch in case you are not able to get your first choice?
Have you made a list of the dental colleges in India where you would prefer to join MDS?
Have you collected information on the expected FEES of MDS in your preferred colleges?
Have you made a possible estimation of the additional costs for your preferred MDS branch choice (excluding the main fees)

What are your expectations after MDS or How do you feel MDS is going to help you in your career ahead?
Are you doing MDS just because you assume to get an Academic Post?

If YES. Then verify with your reference thats it's a definite possibility. (Academic posts – both in Govt. & Private dental colleges are few to come by and highly competitive)
If pursuing MDS for better clinical skills – then which clinical stream of MDS you want? Have you enquired what was the tentative rank to get that stream in the college of your choice the previous year?

NO. I am not interested in MDS right now. I want to start my clinical practice.

Are you planning to stay in Dentistry but not the regular clinical practice only?

Are you planning to settle in abroad as a dentist?

Are you planning for abroad just because some seniors advised you that it's great for you?
Have you gathered information on some of the most popular abroad destinations to pursue a dental career?
Are of planning for abroad because someone in your close known circle is already in abroad and providing you reliable information?
Is there any particular country where you want to settle as a dentist?
Do you know that pursuing a dental career abroad costs a lot of money and you also need to clear multiple steps of Qualifying exams? The exam fees are costly and in case you do not qualify, you will need to pay again to appear for the exams?
Some parts of the exams are conducted in a foreign country. So, are you ready to travel and spend on VISA, temporary accommodation to appear for exams?
In some countries like the USA and European countries, you require to study two years of additional under their dentistry curriculum. You will need to pay the fees for the two years.
Other than the financial aspect, there is also a lot of variation in the basic approach to clinical practice.
That brings us to the conclusion to this elaborated article on What After BDS. Remember, every individual's career track is unique. The times during the phase "What After BDS" are usually confusing and you tend to get influenced a lot by many opinions. So, deep is the current state of confusion among young BDS students that giving lectures on "What after BDS" or "Career options after BDS" has become a full-fledged way for many to gather fame and also to make some side earnings.
However, there are also some really excellent speakers who have walked the talk. They have themselves completed the journey, experienced the ups and downs of What after BDS. They have struggled in real "What After BDS" scenario and have emerged successful compared to the many so-called pseudo speakers who preach that they have also struggled. (Whereas in truth, they just had the sliver spoon)
Hence, take opinions but compare with what is available & feasible for you.
Time, Money, and Resources are different for every one. Understand that NO INFLUENCER or NO SPEAKER is going to FUND you or SUPPORT you in real. It is YOU and your CLOSE ONES who will support you. Hence, take any decision after discussing with all practicality on the three most crucial points in planning a career – Time, Money & Resources.
---
We sincerely hope that this article was able to give you some information that will help you in your efforts.
All the best for a great career!
So as the saying goes think wisely and choose well before jumping into any conclusion.
"Keep Running Towards your Goal … You will reach the destination" ….. Leo Tolstoy
---
Here are some valuable tips from some of the successful dentists from all over the world
To be a professional certified dentist one needs to dedicate years for learning the craft and graduate as a dentist. It again takes some additional years in fine tuning your skills as a dentist. You also need to regularly attend CDE programs to stay updated with the latest developments in dental instruments and treatment modalities.
---
We periodically update this article when any new information is available. The information here is subjected to change depending on the changes to rules and regulations. It is just meant to give you some initial ideas regarding career options after BDS for Indian Dental Students. But all the students are advised to gather more information on their preferred choices from the official sites and embassy of foreign countries before proceeding further. Students are also warned – never to pay any unknown 3rd party claiming to get you job or placements directly or using shortcut methods.