---
---
---
A warm welcome to all dental students. Dentalorg.com has brought to you regular updates on Army Dental Corps. This article is collected from the experiences of the past candidates who appeared for the exam. This is one of the most comprehensive article for any dental student out there who wants to get into the wonderful organisation called ARMY DENTAL CORPS, a very vital part of INDIAN ARMY.
So read the article, note the points and be ready for the army openings. They are few and it gives you the chance to serve the nation with lot of character and prestige.
So read the slides to know all the details on Army Dental Corps
Two Entry Types To Army Dental Corps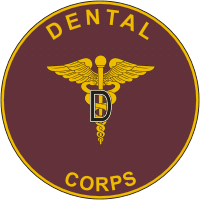 Army Dental Corps is a beautiful organisation to start with and a fantastic career option for a fresh dental graduate/post graduate while looking onto the current state of dental jobs available and otherwise also in terms of patient exposure, challenging cases in challenging conditions, job satisfaction, financial aspects and etc,etc….
It is the only organisation in India right now to provide so many dental jobs in a govt' sector to dental graduates both UG and PG.
How to Get Entry?
It can be through two modes:
(i)  SSC(short service commission)

(ii) DPC( Direct Permanent commission)
But due to some reason commissioning are going on for SSC only these days.
Of which the procedure is as follows:
Usually it all starts with an advertisement in leading newspapers and electronic media i.e. www.indianarmy.gov.in  stating the number of vacancies, format of application, dead lines, phone numbers for inquiry and other relevant information. Most probably in the month of may/june each year the advertisement is published.
The candidates should read all eligibility criteria carefully before applying and apply in the given format only with all necessary documents neatly attached in correct order and make sure it reaches the HQ before due date.
Old Method For Army Dental Corps Selection
(Was Effective Till 2014)
There have been certain changes in the application procedure of Army Dental Corps. Previously all you had to do was to send in all the relevant documents along with your Final BDS Marksheet.
Then wait patiently to get the acknowledgement card due to lot many applications it might take sometime after the due date of applications.You will get the acknowledgment card signifying that your application has reached the concerned office (this letter has nothing to do thing with the interview call.) Your final BDS aggregate percentage is compared against other applicants.
Then if your name gets shortlisted for the interview ( only for BDS , MDS will surely get a call as per current scenario) you will get a interview letter along with a intimation call, since last year the list has also been displayed on the website i.e. www.indianarmy.gov.in along with the day you've been assigned for the interview.
In the Next Slide : Selection For The Year 2015 & beyond 
CHANGES IN THE SELECTION PROCEDURE FOR THE YEAR 2015 & Onwards 
From 2015 & onwards army has changed its recruitment procedure for the dental corps. This change has been approved by Govt. Of India & Ministry of Defence (Director of Dental Services).
Eligibility
(a) Candidates must be BDS/MDS (with minimum 55% marks in final year BDS) from a College/University recognized by Dental Council of India (DCI)
       as on 31 Oct 2014.
(b) Should have completed one year rotatory Internship by 31 Mar 2015 recognized by DCI.
(c) Should be in possession of Permanent Dental Registration Certificate valid at least upto 31 Dec 2015.
(d) Should be less than 45 years of age as on 31 Dec 2015.
(e) Only Candidates (BDS/MDS) who have appeared in All India Post Graduate Dental  Entrance Exam (AIPGDEE) – can apply. 
(f) Should be medically fit in all respects for service in the Armed Forces Medical Services.
Screening for Interview
Each candidate (BDS/MDS)  who is eligible as per the eligibility criteria now and wants to join SSC Army Dental Corps will be called as per their marks in All India Post Graduate Dental Entrance Examination (AIPGDEE) conducted by the ministry of health every year ( Via AIIMS for admissions in to various MDS courses all over India).
Screening for interview will be done as per the marks obtained in the Entrance Exam !
The Merit list of the above examination will be used to short list the candidates (among those who have applied for Army Dental Corps SSC). The short listed candidates will then be informed the date of the interview.
The number of candidates short listed for the interview will be 10 times the number of vacancies.
Interview
Eligible candidates will be called for 'Interview' by a Board of Officers to assess their suitability and merit for grant of Short Service Commission in the Army Dental Corps. The candidates who qualify in the interview will be subjected to the Medical Examination tests. It is to be noted that mere qualifying at the interview does not confirm final selection.
A merit list is prepared purely on the basis of marks obtained by the candidates in interview.
Medical Examination
Candidates placed on merit list after interview by Selection Board will be brought before a Medical Board for ascertaining their Medical Fitness. The decision of the Medical Board will be final.
Candidates are advised in the their own interest to undergo a preliminary medical checkup for wax in ears, DNS, defective colour vision, over weight/underweight, piles, gynaecomastia, tonsilitis and varicocle before reporting for the SSC interview.
Salaries and Benefits after selection
The candidates on commissioning in AD Corps will be granted rank of Capt in the pay scale PB-3 (17160-39100). They will be entitled Grade Pay of Rs 6100/-, Military Service Pay (MSP) of Rs 6000/-. Non-practicing Allowance (NPA) at the rate of 25% of the Basic pay+ Grade Pay + MSP and DA as admissible. In addition, entitled rations, subsidised accommodation and allied facilities shall be provided. MDS degree holders will be eligible for PG allowance of Rs.1500/- p.m. or 'specialist pay' after undergoing the laid down procedure. Officers are also entitled to 60 days Annual Leave & 20 days Casual Leave, LTC, free Medical facilities for self and family including dependent parents, Group Insurance, unit canteen facility etc., as per the existing rules.
Certificates Required for applying
Self attested Copies of the following should be enclosed with the application and originals should be brought at the time of interview: (a) BDS & MDS degrees or provisional certificate issued from college. (b) Matriculation Certificate for proof of Date of birth. (c) BDS final year mark-sheet* (d) Registration and admit card of AIPGDEE-2015. (e) Copy of mark-sheet of AIPGDEE-2015 held on 24 Jan 2015. (f) Internship completion certificate. (g) Dental Registration Certificate duly renewed upto 31 Dec 2015. (h) Two additional identical attested passport size recent photographs. (j) Authority under which BDS/MDS Dental College is recognized by DCI. (k) 'Number of Attempts in BDS' Certificate from head of institute. (l) No objection certificate from present employer, if any. (m) Any other relevant documents. * Candidates with Five years of BDS (Not including Internship) are requested to attach 4 th and 5 th year mark sheet.
How to prepare for the interview ?
And then be prepared for the interview and on the day please be well dressed in formals (preferably), shoes well polished, tie for gentlemen and don't commit any blunders, show offs like wearing a Indian flag on tie and so on(people do sometimes)
For the interview part, be thorough with the academics part anything to everything can be asked from dentistry and its latest advancements plus they will also judge you on the basis of your personality, the way you talk, the way you dress and so on, some questions can be asked to judge your aptitude also.
It will be a panel of 8-9 High flying officer 's from different specialties, stalwarts in there fields, sitting on a round table, i know this all sounds too much but please be patient and calm during the interview, they are there to select you and judge you and your potential, so remain confident, polite and answer questions wisely take your time don't just utter anything
Enter the room by asking permission, greet everyone, sit when asked, be to the point in answering, don't bluff around if you don't know just say it politely that you don't ( no one knows everything), speak only the truth while asked don't make up thing they are smart enough to catch, don't commit things like i'm here to serve the nation and all, be what you are, then after the interview is over leave when they told you to leave & leave the room while greeting once again.
Like you must have heard "An Officer – A Gentleman"
Then you have to wait till the evening announcement of results, if your name is there then you will be given a form to be filled along with the information about the centre/venue for your medical examination which is always on the next following day of interview. Till this point its provisional merit list.
For the medical examination, reach the medical facility on time, empty stomach, then you will be subjected a a complete thorough medical checkup from all medical specialties and in the evening the results will be declared.
Then on the basis of your interview and medical examination, etc the final merit list will be made and the selected candidates based on the number of vacancies will be called for commissioning along with all the information for joining.
Read the article below to know more on how to face the interview ?
And from here the "new life begins with the uniform."
You will be granted a rank of Capt. in Indian army with all the facilities and perks of an officer along with ALL THE RESPONSIBILITIES and COMMITMENTS involved for the organization.
And that is all in brief about the selection procedure. I wish you guys all the very best for your future.
And all those who gonna be selected (definitely 36 Officers this time amongst you people only)
Wish you all a very bright and successful career in Army Dental Corps.
Recap
That was all the details for now about Army Dental Corps 2015. This article will be regularly updated as new information and notifications emerge.Keep the necessary documents ready.
Army Dental Corps is a beautiful organisation to start with and a fantastic career option for a fresh dental graduate/post graduate while looking onto the current state of dental jobs available and otherwise also in terms of patient exposure, challenging cases in challenging conditions, job satisfaction, financial aspects and much more.
So all the best for your preparations.
DISCLAIMER: This interview preparation section of this article is just a recollection from the past candidates who appeared for the exam . Since that time rules and pattern may change . The article is just aimed at giving a basic overview so as to help the students gain an initial view of the exam.
---
---