9 Practical Mistakes Not To Do As A Professional Dentist
Dental Practice Management: What are the top 9 Points that a Dentist must never do as a professional?
---
Dental Practice Management: 9 Practical Mistakes Not To Do As A Professional Dentist
MY FIRST JOB AFTER BDS: THINGS I LEARNT NOT TO DO
One of the most important milestones in anyone's life & career is – One's First Job.
Bottom-line: Every one of us remembers his/her first job and the things that we learned. My first job was a good learning curve, and to this day I apply all the above points.
My first job was a great experience for me.
In the year 2011, I was fresh out of Final Year BDS, looking for job opportunities to start earning pocket money. During internship there were no examinations to worry about, no clinical quotas to finish, no deadlines to chase.
And … no stipend for interns.
After college hours, I had a lot of free time on my hands which I spent mostly on watching the latest movies at the new mall/multiplex that had sprung up near my college. I was a big movie buff (I still am), and I had to do something to maintain that lifestyle.
---
A senior once called and asked me if I was interested in working in a dental clinic belonging to a professor from another college. I instantly said yes, and with the professor's approval of my clinical skills, got the job.
However, not everything I did, met with approval from my boss.
Here, I am listing a few things that you should never do either in your job or your clinic.
---
Go to Next Page
to Start with the most important FIRST 3 points
#1. Never be late
My job required me to be on time on every single day of the week.
Most patients I saw belonged to the corporate crowd, and they were very finicky about punctuality.
Each minute that is lost is costly. Plus if I started late, I had to work till late.
---
---
#2. Never turn up shabbily
"Stressed, Depressed and Still Well-dressed" is how the public perceives doctors to be.
We should strive well to uphold this perception for our patients. A patient had once refused to acknowledge my presence because I stood out like a sore thumb in a tidy clinic, and I had to lose that patient to my boss's competitor just across the street.
---
#3. Do not interrupt your patient
Any treatment we do is complimented with an all-listening ear and a very patient demeanor.
The patient wants us to hear him/her out.
Any clinical diagnosis must be reserved until the patient does not stop talking.
Otherwise, one might come across as rude or worse, overconfident. Trust me, no one likes either.
---
---
#4. Do not interrupt your boss
The Boss is always right. Those were not my patients, but his.
Any difference in opinion about treatment planning must never occur.
I once tried to recommend a 3M Lava crown on an upper central incisor in a patient who had undergone a root canal, right when she was negotiating with Boss for a cheap PFM crown, and Boss had obliged because of her financial status. One stern look from Boss made me realize my folly.
---
See Next Page for Points number #5 to #7, that you must never do being a Professional Dentist/Doctor
#5. Never give in to bargaining
In my first job, I used to think that it was okay to compromise on treatment costs.
Within a few weeks, I got to realize that case quality had dipped many-fold.
We were also losing more patients to our competitor across the street because those patients weren't as interested in treatment quality as they were in the cost. For a practice to run successfully, we must keep overhead costs in mind.
All treatment costs must be kept reasonable to be able to give better treatment to our patients.
Doctors Must Compete on Quality Alone: My Boss made me understand that all dentists must compete on treatment quality, and never on price.
---
#6. Never push any product 
There are a few medical representatives who "advertise" completely useless products to doctors just for the sake of promotion and sales.  They even offer gifts in exchange for prescribing their brand of medicines.
They even offer gifts in exchange for prescribing their brand of medicines or dental/oral hygiene products. I never fall for such gimmicks.
I never fall for such gimmicks because a bad dental product will be detrimental to my practice in the long run.
#7. Do not over socialize with patients
I once gave my number to a young female patient because she wanted "to book appointments with me over the telephone". Also, be very careful to be overtly friendly with patients on social media.
Next thing I knew, she and her friends had become friends with my social circle and all of them would expect me to give them discounts each time any one of them came in for treatment.
It gets very tricky. In such a scenario, if you say blunt NO, then the same people might spread negativity about your practice. And if you say YES every time, then you and are your skills/services are taken for granted. Hence, the sensible approach is to be friendly to your patients but at the same time do not be forthcoming in providing a discount to every client that visits your practice. You have to be picky about it. As a rule, you can provide a 5% discount to new patients. For patients, who are now your regular and who bring in a lot of referral patients or their relatives for dental treatment, you can consider providing extra discounts and some free dental gifts.
---
See Next Page for Points number #8, #9 & #10, that you must never do as a Professional Dentist/Doctor
#8.Do not be rude to your subordinates
Any bad behavior never goes unnoticed by patients.
If my technician or assistant is at fault, I should talk to him/her in private.
If I get publicly aggressive and make him/her feel useless while doing so, I am losing respect.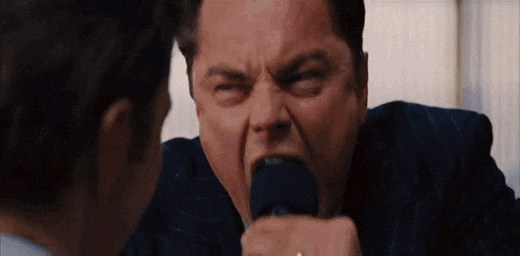 #9. Never default on your payments
In running a dental practice, there are many costs.
All laboratory/supply bills must be paid at regular intervals to keep the credit line intact.
I must understand that the laboratories and suppliers are running businesses, and we are their clients.
---
#10. Never leave your clinic/job/practice unattended
I got the job in the first place because my Boss had to travel a lot to symposiums and conferences in addition to teaching in a dental college.

He had the good sense to appoint me to work in his absence so that the patient did not turn away for such a mundane reason as "Doctor is not there".
Before winding up the article lets recap all the points that we discussed in this article. Be careful of these points and excel in your career as a doctor.
Never be late for your work, especially if you are expecting patients.
Never turn up shabbily to your workplace.
Do not get into the habit of interrupting your senior/boss.
Never give into bargaining the price of treatments.
Never push any product seriously. You don't owe any company anything.
Be friendly with patients in a professional way. Never get personally very close to all your patients.
Also, avoid adding them and their friends on to your social profiles. Be very picky about the patients who you add to your social profiles.
Do not be rude to the subordinates working in the clinic.
Clear all your dues to lab people and supply depots.
Never leave your professional clinic unattended for a long time.
---
This article is written by Dr. Chinmoy Hazarika. He is a practicing dentist and an avid blogger.
He writes at drchinmoyhazarika.com.  He has also authored a Novel Crooked Crusader: Morally Impaired