Welcome to all the readers of  DENTALORG.COM.
Your friendly Dr.Deb is back again and Proud & Privileged to present a brand new series of  articles on MDS Entrance Preparation by one of the Icons in this field .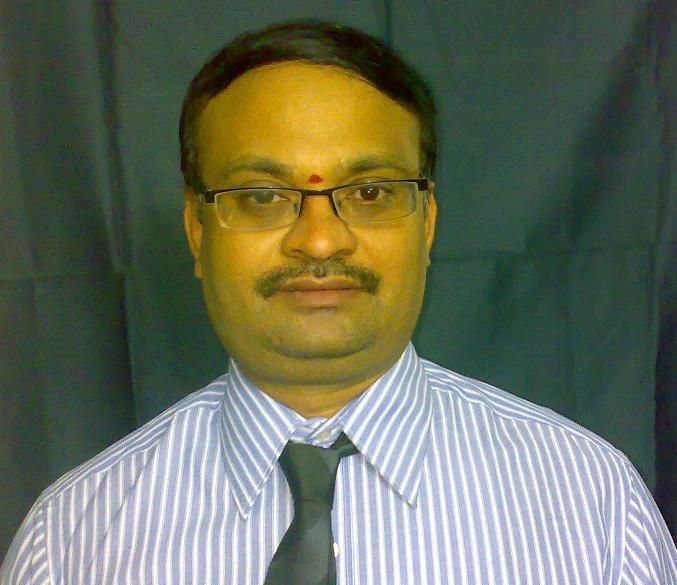 This series of Article is Written By DR.GOWRI SHANKAR . Anyone who has ever prepared for MDS Entrance Exams must have  read the books written by Sir. Here is a brief review of his achivements .
Dr. Gowri sankar completed his BDS from GDC Hyderabad in 1994.

Awards :

1. Colgate Palmolive gold medal for standing first in third year University exams.

2. Dr. B. Seshadri's gold medal for standing first in final year University exams.

3. I.D.A. Gold medal for standing first in the subject of oral medicine.

4. International college of dentists (Indian and Srilankan chapter) "Plaque award" for the best out going student.

5. Second prize in All India Dental quiz, 1996 at Asia Pacific Dental Conference mumbai He was selected by entrance PGI-4th rank and MAHE-1st rank in 1996 and opted for Orthodontics in MCODS, Mangalore.

Author :

Dentest •

Dental bytes •

Dento pedia •

A Text book of orthodontics •

Synopsis of Dental materials

 He is also the chief editor of the journals" annals and essences of Dentistry"

 He is the Director of DENTAQUEST  He has given guest lectures at national and state conferences.

 At present he is working professor and Head, Department of Orthodontics, GDCH Kadapa

He along with wife Dr. E. vanaja are the Hon. consultants of the famous Tirumala Tirupati
So , all the readers who are aiming for MDS seat … buckle up … and learn from one of the best  article series on MDS Entrance Preparation . The article begins
… Over to Dr.Gowri Shankar .
FAST and STEADY ( STUDY) wins the race —YOUR RACE FOR MDS PG entrance Preparation–part I
FAST and STEADY ( STUDY)  wins the race
YOUR RACE FOR MDS  PG entrance Preparation –part I
( First time  aspirants )
The title of this page  aptly chosen to  highlight for what is actually needed for Entrance preparation. It is a small  modification of the old proverb 'ie  slow and steady wins the race'. In MDS PG entrance preparation you should be FAST as well as STUDY( STEADY) in your approach in preplanned strategy.
This is written keeping in view different entrances. If we have common entrance we guess that the paper will be in line with AIPG and the strategy changes accordingly
 The database analysis is the essence of interviewing many toppers about their viewpoint on the strategies that led them to success.
Dear  Aspirants
       First of all I would like to thank all the students who supported us for all this 15 years. Infact Iam very much annoyed by the comments made by some bloggers and inexperienced colleagues  on the internet on how to prepare for  entrances.  Our new aspirants are being carried away by the suggestions given by them which is not practical also. One of the friends suggested to read some 50 text books.  I can guess he might have never prepared for the entrance or might have not succeeded after many attempts still reading to complete this text books.   Dear friends first of all let me make clear what all you see on all these social sites and the discussions being carried is only less than 2% of the total number of candidates appearing for various entrances and the toppers on these sites are less than 0.2% of the total number of successful candidates.
     With vast experience and by scientific  methodology after interviewing with the many toppers and  who have lost despite of reading well.
     The group  included 100 toppers— 40 made through AIPG, 25 comed, 10  for mahe, 2for AIIMS and 2 for PGI, and rest the toppers for other state entrances. All of them succeeded in recent  3-4 years. Apart from this we have included those who have lost despite of their hard work
  By posting this I don't mean to hurt my co bloggers and authors of various books including mine as I have also faced some critical remarks for my books also.
"Nothing succeeds like success"
After all, successful men are the role models today.
This  theme is made for you in association with many aspirants like you. It is meant to make your preparation effective, yet not harder. It is based upon the experience of many toppers who succeeded in various PG entrance examinations.  As you know a prerequiste for success in any PG entrance exam is:
"Right type of information at the right time"
First of all we discuss those are preparing for the First time
When to start preparation
  First approach is the best approach. Every year some 25000 new aspirants are competing with you.  Remember this.
  In the changed scenario at least 8 months of preparation is needed to face any entrance confidently
Happily enjoy first 2-4  months during your internship as we are of course human beings . This is the golden period of your life and also the platform where you have to start journey for your rest of life. I strongly suggest you to start for PG immediately after  2 months of internship starting.
Time lost can never be gained. Time and Tide wont stop for any body
As a teachers we have seen Internees wasting their time by reading news papers, novels , some chit chats in the Department. Instead of that utilize this time for reading any MCQ questions papers.
Internship is the turning pointing in the life of a dental surgeon. We strongly suggest you to shed off your inertia and fully  utilize  this  valuable and irrevocable golden  time .
Should I join clinics
We suggest you to join in any clinics and not for more than first 3-4 months unless there is any financial problem.
FIRST THINGS TO DO :
►    PREPARATION FOR ENTRANCE EXAM IS DIFFERENT FROM PREPARING FOR UG EXAM. SOME OF THE CONCEPTS WHICH YOU READ IN YOUR UG MAY BE DIFFERENT FOR PG. THIS IS BECAUSE MOST OF OUR MCQ WERE PREPARED FROM AMERCIAN NATIONAL BOARDS.
►    PROCURE ALL THE STUDY MATERIAL.
►    STOP PROCRASTINATING.  START TODAY ..OF COURSE NOW ITSELF
►    PLAN  and  ORGANISE  YOUR STUDIES AND STUDY IN ADVANCE
►    PREPARE THE SCHEDULES FOR EACH SUBJECT AND THE TIME TO BE ALLOTED.TIME MANAGEMENT IS VERY VERY IMPORTANT
►    THINK POSITIVELY. MAKE YOUR MIND TENSION FREE.MAKE YOUROBJECTIVES CLEAR AND PRECISE.
►    DON'T FEEL SHY OF HARD WORK.
►    PRE PLAN & AVOID ACTIVITIES THAT USUALLY CONFRONT ONE DURING EXAM PREPARATION—MAY BE FINANCIAL PROBLEMS, FAMILY PROBLEMS OR ANY OTHER PERSONAL PROBLE. REMEMBER THESE ARE ALL TEMPORARY THINGS.
►    DO NOT GET DISTURBED DUE TO LACK OF SELF-CONFIDENCE ON ACCOUNT OF FAILURES OR LOW PERCENTAGE IN EARLIER EXAMS. IT IS THE HARD WORK WITH LOGICAL LEARNING THAT COUNTS IN THE PG ENTRANCE.
►    PRACTISE, PRACTISE, PRACTISE READING MCQS WITH REASONING.
►    ONLY ONE EASY OF SUCCEEDING IN THE EXAMINATION IS –HARD WORK.
READ THE SECOND PART OF THE ARTICLE HERE 
RACE FOR MDS PG ENTRANCE PREPARATION PART II – BY DR.GOWRI SHANKAR