Jobs UAE & Dubai Part 2
Dr.Deb - Founder of DentalOrg.Com
A Happy Dentist, On Line Entrepreneur, Guitarist & Musician, Big Foody & Cinema Lover. He loves to share information that will be of help to students.
For Regular Updates Join our official Facebook Page https://www.facebook.com/dentalorg
Continued from the last article http://www.dentalorg.com/jobs-uae-dubai.html
Doctors
Try searching the ministry of health website (links at the end of this post), The exam is of 2 part MCQs and if you pass with this they will call you for the interview (Viva).
The doctors can try for a job in private hospitals and apply for a medical licence while you are at work. Getting a job in private sector in the UAE is much easier, but working hours are more and pay is less.When you pass with the licence you are allowed to work in Ministry hospitals in the Emirates except Dubai and Abudhabi, these two emirates have a different licensing. The applicants can submit the application in MOH office in Dubai or Abu Dhabi. (you can find the address with phone numbers at the end of this post)
MOH exam is held in Dubai, application can either be submitted in MOH office in Dubai or in Abu Dhabi. Successful pass of MOH examinations entitled the doctors to take the job in ministry of health hospitals and reputed private hospitals. Your performance in the exam is important you will be evaluated after the exam whether you are qualified to work only in Private hospitals or both private and ministry hospital.
I will explain on the registration in Dubai and Abu Dhabi you need to pass the licensing exam of DOH or GAHS to work in work in Dubai or in Abu Dhabi national hospitals respectively. After you pass the DOH or GAHS try applying with the ministry hospitals and private hospitals. They will pass the information regarding the job openings after you qualify the MOH, DOH or the GAHS, but don't wait for this you can start trying by approaching different hospitals, it's your responsibility to find a job and successful passing of the exams will support you to get you the job.
The DHA/DOH exam is only panel interview and there is no written exam, but MOH has two parts panel interview and written exam.
A DHA/DOH allows you to work in Dubai while the MOH will qualify you to work in any other emirate besides Dubai and Abu Dhabi.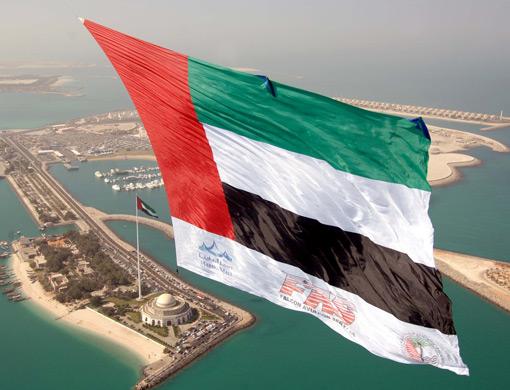 Health care jobs Apply here
Dentist
UAE government allows you to practice by yourself, for this you need to be an MDS qualified dentist with 2 years of experience. If you are BDS graduate, you can only work as an assistant to an MDS doctor. The dentists who wish to practice in Dubai must appear for DOH viva exam and for practicing in other Emirates he need to pass the MOH written and Viva. You need to carry your original attested certificates for the interview and you will get the results in 3 days time.
If you wish to work in UAE try for a sponsor who is ready to sponsor you and offer a job in any clinics and the clinic will do the necessary arrangements for your DOH/MOH exam.
You need to check with the concern authority on the experience required to practice in Dubai and other emirates of UAE because the requirements by the ministry keep changing. Usually the ministry ask for MDS with some experience to practice as a Dental General practise and MDS with 3 years for practicing as a Dental Specialist. For BDS candidates to practice as a Dental GP they need to have 5 years of experience.
I am reminding you on the attestation part again you need to attest your MDS/BDS certificates before you turn for the interview.
A s I mentioned in the Doctors section, you can try for a job before you register for MOH/DOH exam. You can contact the clinics, Hospitals directly or use your network effectively.
Nurses
For Ministry of health employment the nurses must complete the MOH registration and appear for the exam at ministry.
The following requirements has to be met before you come to Dubai for jobs in Ministry hospitals and other reputed private hospitals in Dubai or other emirates
1. Nursing Registration license
2. Attested certificates of your nursing degree or Diploma
3. 2 yrs Experience
There are specific countries from where applicants are exempted from the ministry's examination, which is part of registration. Details about those courtiers can be obtained from the federal nursing department at the MOH.
Two important lines are quoted here
Those applying for a nursing job online from overseas through the ministry's website can complete their registration requirements after joining the services here.
Those who are residing here have to complete their registration requirements before applying for a job.
Needed documents for Nurses
The following documents must submit to the Ministry of Health and their files are assess for employment.
A CV, must be in English
Copies of the certificates or degrees
A copy of the school leaving certificate or comparable certificates.
Copy of the current nursing licence which should be authorised from the home country of applicant.
Copy of the work experience which is signed by a senior official. The work experience documents include the starting date of employment, date of leaving employment and mention the post held.
A passport copy, including entry permits to the UAE. Those who have a valid residence visa must submit a copy.
Three passport size photos.
Fill in an application form.
All documents must be translated into Arabic.
If the nurse passes the interview and the examination. he or she will be given the post of nurse in accordance with the qualifications.
The job will be at any of the ministry's hospitals, clinics or in any medical district in any of the seven emirates .
TO BE CONTINUED …… 🙂
End of Part 2 . The article will continue in the next Part.