DIPLOMA Courses in Dentistry(Implantology)>>> IGNOU
Dr.Deb - Founder of DentalOrg.Com
A Happy Dentist, On Line Entrepreneur, Guitarist & Musician, Big Foody & Cinema Lover. He loves to share information that will be of help to students.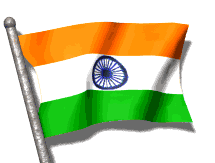 IGNOU in collaboration with Dental Council of India has developed 2 Post Graduate Certificate Programmes for BDS graduates. These programmes are:
POST GRADUATE CERTIFICATION IN ORAL IMPLANTOLOGY
POST GRADUATE CERTIFICATION IN ENDODONTICS
These programmes are essentially a judicious mix of theoretical and practical courses. They enhance the knowledge and skills in the field of Oral Implantology and Endodontics.
ELIGIBITY: Registered BDS Doctors after completion of internship.
The Degree should be recognized by Dental Council of India.
SELECTION CRITERIA: The selection will be done on the basis of combined entrance test for 2 pro grammes applying the reservation as per Govt. of India rules.
DURATION OF PROGRAMMES: Min: 1 Year Max: 3 Years
PG CERTIFICATE IN IMPLANTOLOGY
IGNOU ORAL IMPALNTOLOGY COURSE
ASSESSMENT PER FORMA FORM DOC FILE
IGNO TO LAUNCH PG DENTAL COURSE
Dental Council proposes new courses
POST GRADUATE CERTIFICATE IN ORAL IMPLANTOLOGY(PGCOI)& POST GRADUATE CERTIFICATE IN ENDODONTICS(PGCE)-OPENDEN-II
[PDF]
PROSPECTUS ORAL IMPALNTOLOGY IGNOU
Post Graduate Certificate in Oral Implantology (PGCOI) ASSIGNMENTS
POST GRADUATE CERTIFICATE IN ORAL IMPLANTS QUESTION PAPER
STUDENT HAND BOOK FOR DIPLOMA COURSE IN IMPLANTS & ENDODONTICS
IGNOU DIPLOMA QUESTION PAPER ( Oral Implantology) QUESTION PAPER 2010
2011 DIPLOMA IMPANTOLOGY NOTIFICATION
ENTRANCE QS PAPER FOR ADMISSION TO DIPLOMA IN ORAL IMPALNTOLOGY & ENDODONTICS 2010
For further details see WWW.IGNOU.AC.IN.