Dental Dreams Part 1
A Great doctor & a Gifted writer. His stories motivates students towards success & happiness. Sir has always worked for the benefit of Dental Students.
Latest posts by Dr Vivekananda Rege (see all)
                     DENTAL DREAMS –   Post 1 – by Dr. Vivekanand S. Rege
Intro by DENTALORG.COM
We welcome Dr.Vivekanand S. Rege to dentalorg.com Family .

Doctor   His Excellency The Governor of Maharashtra

Panel Doctor Air India

Honorary Surgeon at Nagpada Police Center Mumbai

He is one of the most prominent dental surgeons in Mumbai  as well as in India. He is also a very gifted writer who has been consistently writing to motivate students . His writing is not only very fresh but it shows an understanding of the struggles of the students in today's era . We feel very fortunate that he has chosen our website to connect with all the students . 

So. welcome again Sir. 

Students can contact him at
So , Here is the Article … 
Post written on 28 september 2011 , on the occasion of Navratri .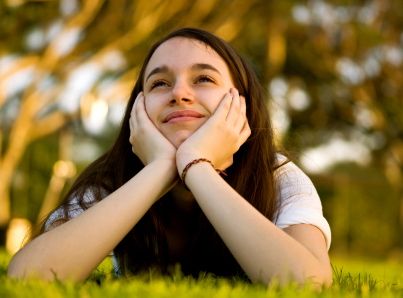 MY dear friends,
Today is the start of Navratri festival – a festival of Harvest in India, culminating with celebration of Success = VIJAY on 10th DAY called VIJAYADASHMI (Dassera).
I feel 9 nights the farmer stays awake so as to keep a watch and protect his full grown crop which he can reap on the 10th day, then market it, sell it and Celebrate Dipawali, the Festival of Lights about 15 days after.
9 is a powerful no. we the Human beings being "harvested" as BIRTH, after 9 months 9 days in a woman's womb. That woman our dear MOTHER is a SHAKTI and this festival celebrates this
POWER=SHAKTI of Success of Good or Evil.
Lesson 1 – ANATOMY of SUCCESS !
In my opinion, we  have NINE parts of The Human Body, which if  utilized well, can definitely put you on the Everest Top of SUCCESS.
1.EYES – to Observe-take the Knowledge"IN" with BOTH eyes, shut them on Unwanted things
2.EARS–  to Hear – receive"IN" Positive thoughts and information,
pass bad comments out thru second ear
3. NOSE – Breathe in Pure Air of Wisdom thru one nostril to purify your soul and breath out
Impure thoughts from your mind.
4.TONGUE– you may taste (TEST) different things  but use your Judgment   to separate Food from Poison
hence what you speak should be Nutritious (Motivating) to others and Not Poisonous to
Depress them.
5.SKIN– Sense the Environment through the numerous pores on your entire body
nature, sea, sky, space, earth , sun, moon and give out the same in your CARE for others.
You are Doctors so Give The Healing Touch to all to be a Successful doctor.
Utilize your energy   through Hard Work to sweat it out to Success.
6.HANDS– Act properly, your hands are Powerful, they can HEAL or KILL.
7.FEET – Always try to stand Firmly on your OWN feet of CONSCIENCE.
You will NEVER FALL & NEVER FAIL.
8.HEART – Listen to your heart because it will talk ONLY to you. Enjoy what you do.
9. BRAIN – Think Positively always, do not Forget U R GOD !
Born here with a mission of giving the world something GoOD !
SMILE always because that is not only your profession but that is the easiest thing you can share, free of cost, with  anybody & everybody, to Connect INSTANTLY , much faster than FB & your other gadgets.     
This post, though   dedicated to ALL my Young Dental Friends Globally, it may be enjoyed by you all
Wishing "U" a Happy VIJAYADASHMI – Celebrate your SUCCESS-E V E R Y D A Y !!!  😀
The article continues in the next part …. 
This article is by Dr.Nandu Petkar-Rege
(One of the most Prominent Docs of Mumbai)
Doctor   His Excellency The Governor of Maharashtra
Panel Doctor Air India
Honorary Surgeon at Nagpada Police Center Mumbai